As we can all agree, May has certainly been a month for the books. Now, more than ever, we've been using creativity as a stress-relieving outlet. During the month of May, the art that we highlighted comes from a very talented group of artists that draw profound inspiration from everyday life, including: Kazue Honma, Sylvia Seventy, Gyöngy Laky, and Adela Akers.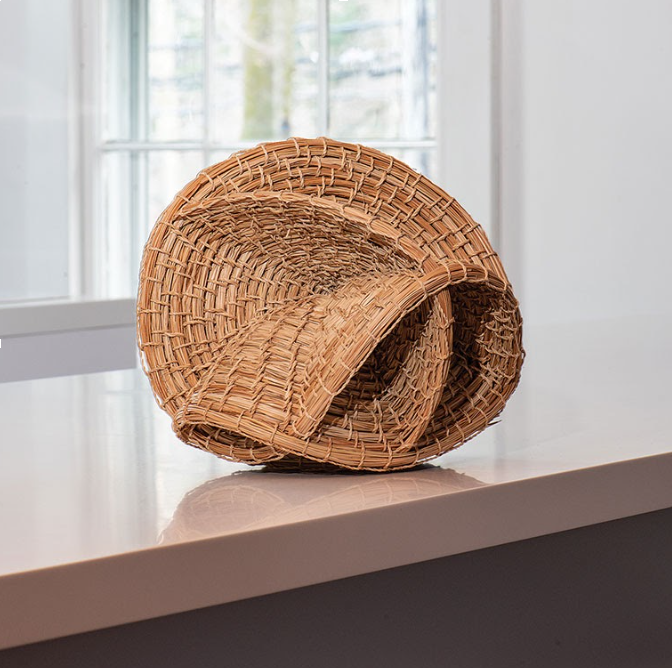 Kazue Honma is a Japan based artist who has radically experimented with traditional Japanese weaving techniques. As you can see, the work that Honma creates is nothing short of facinating.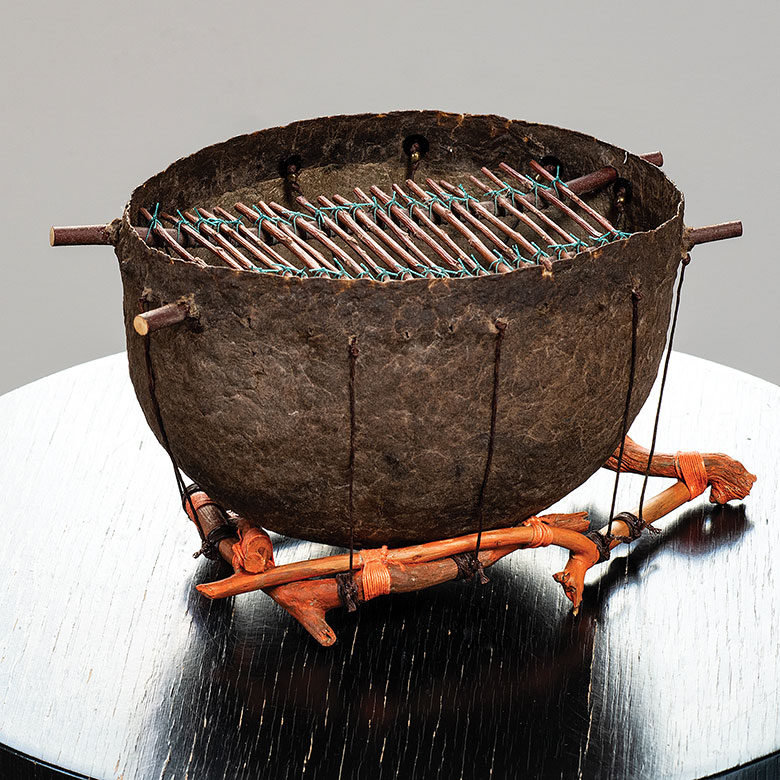 California based artist, Sylvia Seventy often finds inspiration from her own life when creating art – stating that her art can be seen as the pages in the diary of her adult life.

"My molded paper art vessels are pages in the diary-like book of my adult life," says Sylvia Seventy. "When I started making my vessels, it soon became evident to me that the universal shape of what appeared to be an ancient pottery bowl was an approachable path for the viewer. With or without an art background, my bowls allowed people to let their guard down and be drawn into the complexity of the art vessel, its intricate interior and conceptual allusion."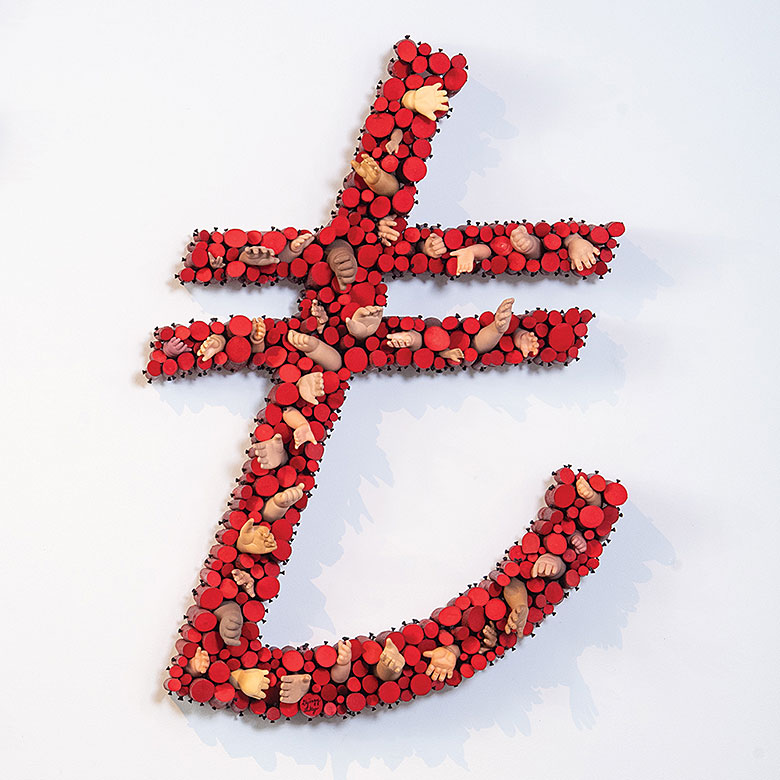 In creating Reach, Gyöngy Laky was inspired by two new monetary symbols adopted this decade, one for the Indian rupee in 2010 and this one, for the Turkish lire in 2011.

They simultaneously suggested to her both greater globalism and stronger nationalism. "I was intrigued when the new rupee was announced," said Gyöngy Laky. "Because I had begun a currency series of sculptures and by 2010 had completed a dollar sign, a couple of cent signs, the Chinese renminbi (yuan), the Japanese yen and the European Euro. Shortly after, Turkey did not want to be left behind and came up with a new design for its lire. I added both, as Neo-Rupee and Reach, to my currency series."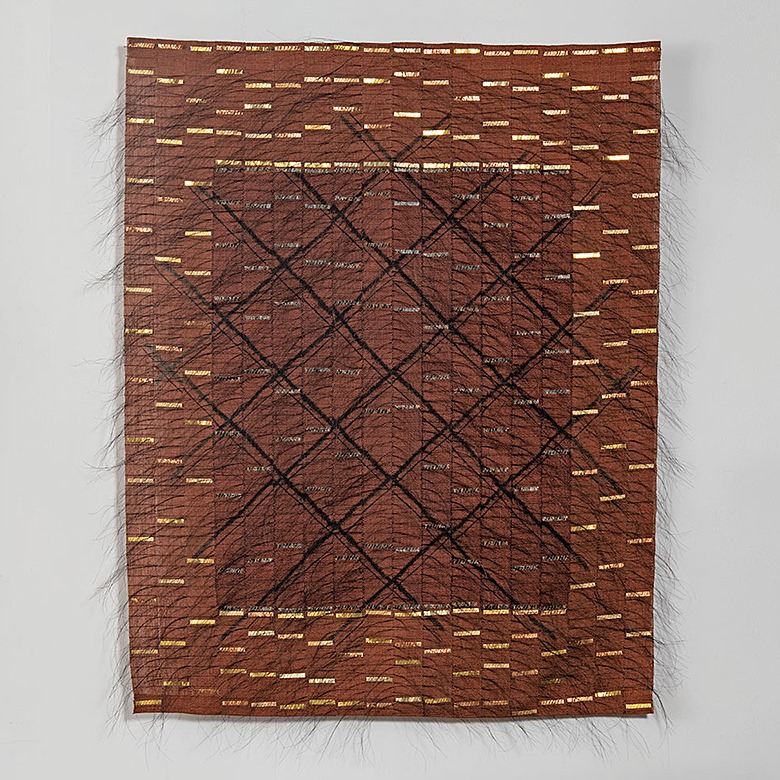 Before Adela Akers devoted her life to the arts, she completed studies to be a pharmacist, in which she says has a strong influence into her artwork.

"There is a mathematical discipline in the way the work is constructed,"
​says Akers. "This mathematical sequence is in strong contrast to the organic process (handweaving) and materials (linen and horsehair) that bring the work to fruition."

​Stay Safe, Stay Distant, Stay Inspired!