The theme of our most recent exhibition, Adaptation: Artists Respond to Change was intentionally broad, to cover all sorts of external circumstances — besides the pandemic — that might influence an artists process.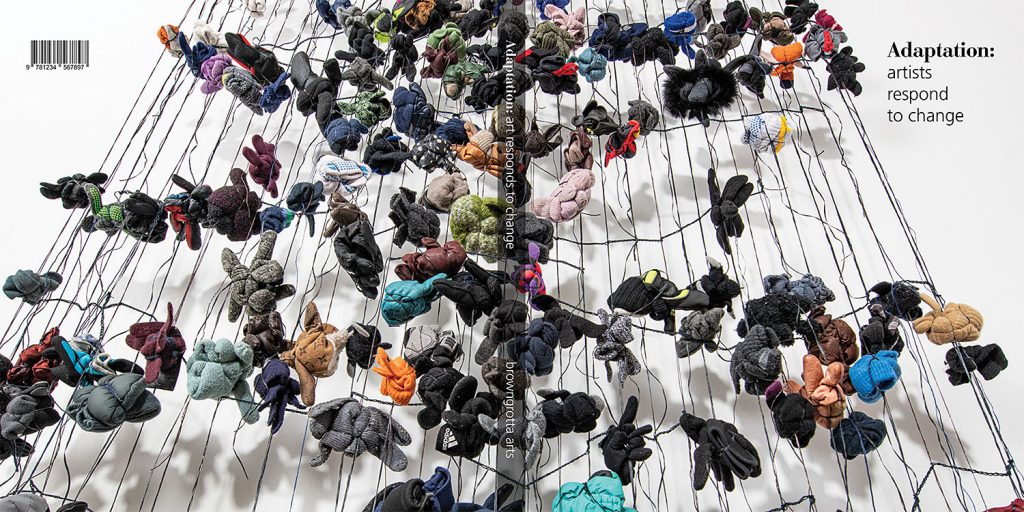 Artists who work with browngrotta arts coped with the changes of the last year various ways — moving locations, taking up art photography, taking new inspiration from nature. But COVID and lockdowns are just some of the many reasons artists make changes in others include adapting when a material becomes unavailable (willow) or a new one suggests itself (fiber optic, bronze, copper, steel, kibisio, akebia), making a move in the US from the East to the South or from one country to another or from the city to the desert, facing a change in physical abilities (allergy, injury), an altered personal relationship, or a commission opportunity or an exhibition challenge. Our 51st catalog tells the stories of 47 artists from 14 countries, how their art has changed and why.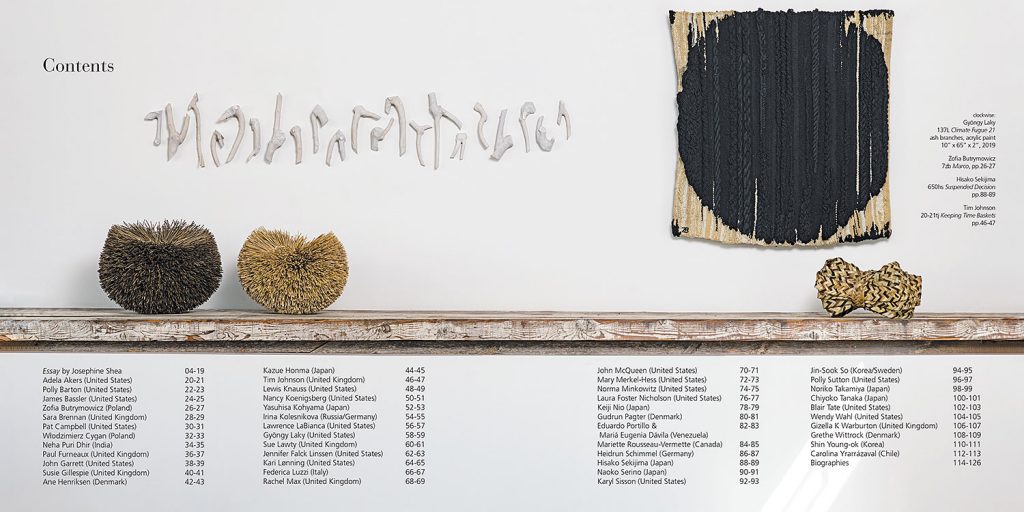 Replete with photos of work, installation and detail shots the catalog also includes an essay by Josephine Shea, Art Bridges Initiative, American Art at the Philadelphia Museum of Art. 
"Every year brings losses and change, but 2020 brought them on a global scale. In the US, election-year politics and racial injustice, were layered on top of the pandemic," writes Shea. "Some of the artists in Adaption created work that responded to the challenges of moment, while others looked at long-term issues, like climate change. Work by these artists also reveals the impacts of lockdown constraints, some imposed and some self-imposed, as studio space access was interrupted and available supplies a variable for experimentation …. And, that art aids resilience, providing artists a way to find calm, express emotional turmoil and turn adversity — like injury or a mudslide or trip on a vine — into opportunity."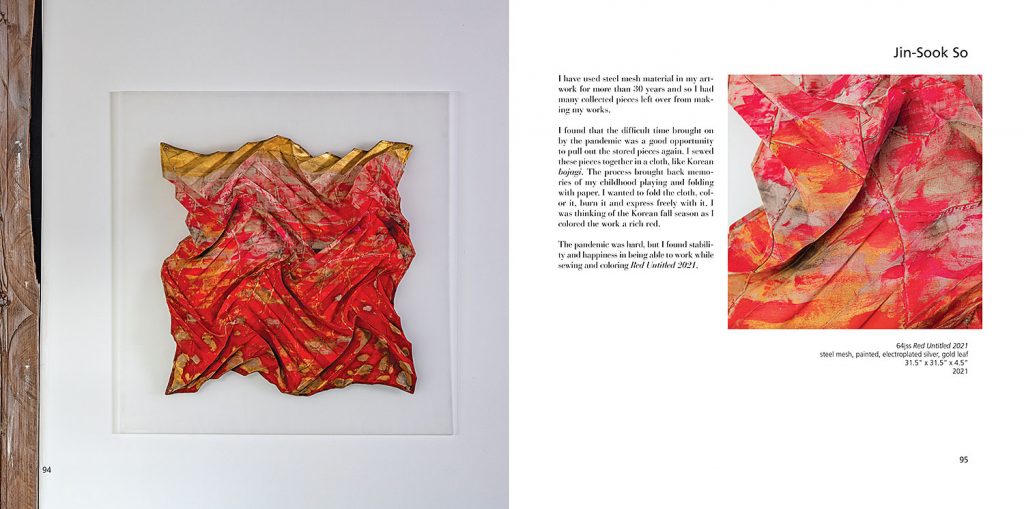 The artists included in the exhibition and catalog are: Adela Akers (US), Polly Barton (US), James Bassler (US), Zofia Butrymowicz (Poland), Sara Brennan (UK), Pat Campbell (US), Włodzimierz Cygan (Poland), Neha Puri Dhir(India), Paul Furneaux (UK), John Garrett (US), Ane Henriksen (Denmark), Kazue Honma (Japan), Tim Johnson (UK), Lewis Knauss (US), Nancy Koenigsberg (US), Yasuhisa Kohyama  (Japan), Irina Kolesnikova(Russia/Germany), Lawrence LaBianca (US), Gyöngy Laky (US), Sue Lawty (UK), Jennifer Falck Linssen (US), Kari Lønning (US), Federica Luzzi (Italy), Rachel Max (UK), John McQueen (US), Mary Merkel-Hess (US),Norma Minkowitz (US), Laura Foster Nicholson (US), Keiji Nio (Japan), Gudrun Pagter (Denmark), Eduardo Portillo & Mariá Eugenia Dávila (Venezuela), Mariette Rousseau-Vermette (Canada), Heidrun Schimmel (Germany), Hisako Sekijima (Japan), Naoko Serino (Japan), Karyl Sisson (US), Jin-Sook So (Korea/Sweden), Polly Sutton (US), Noriko Takamiya (Japan), Chiyoko Tanaka (Japan), Blair Tate (US), Wendy Wahl (US), Gizella K Warburton (UK), Grethe Wittrock (Denmark) and Shin Young-ok (Korea), Carolina Yrarrázaval (Chile).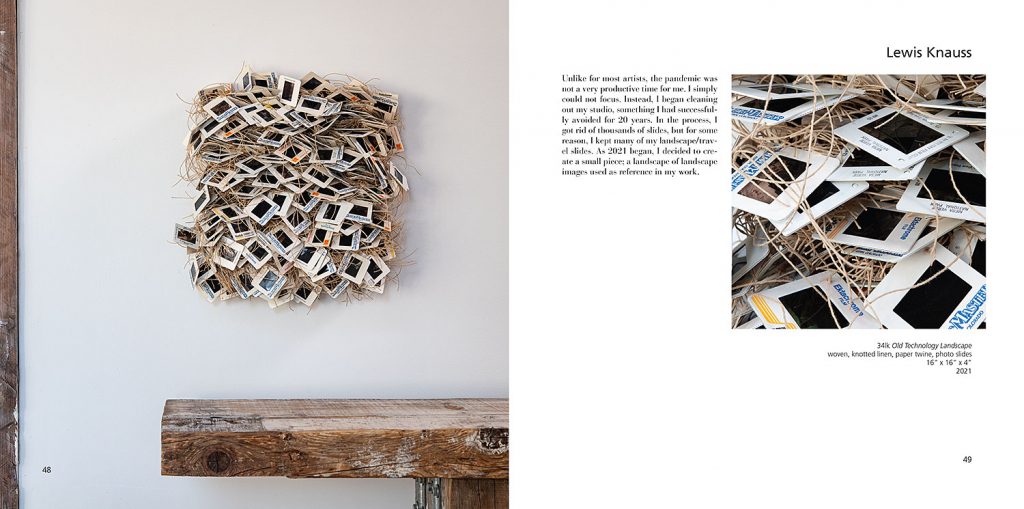 For a copy of Adaptation: Artists Respond to Change, visit our website: http://store.browngrotta.com/adaption-artist-respond-to-change/