October heralds the British Textile Biennial. You can download a guide to exhibitions, workshops and related events throughout the UK: https://britishtextilebiennial.co.uk/wp-content/uploads/2021/09/BTB21-Whats-On-Guide-web.pdf. Among events of note: a solo exhibition of work by Caroline Bartlett, a group exhibition, Connected Cloth, featuring the 62 Group of Textile Artists and Sharon Brown's, Stitched Stories, at the Queen Street Mill.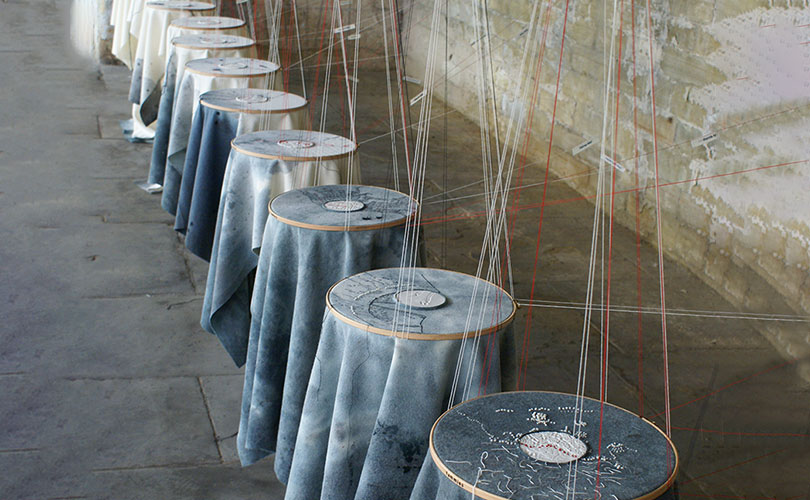 CAROLINE BARTLETT: A Restless Dynamic
Through December 11, 2021
Crafts Study Centre
University for the Creative Arts
Falkner Road
Farnham, Surrey GU9 7DS UK
T +44 (0) 1252 891450
https://www.csc.uca.ac.uk
Caroline Bartlett's practice is driven by questions – for example around the tensions between personal recollection and the public ways of remembrance and the potential of materials and objects to trigger recollection and association. In this exhibition, curated by Professor Lesley Millar, Director of the International Textile Research Centre, Bartlett will be showing new work exploring ideas around continuity and change as a concept. While her response to the collection of the Crafts Study Centre started with the notion of investigating the work of Lucie Rie, this process was disrupted by the onset of the Covid Pandemic, leading her to reflect on the "ecology" of practice as it shifts between continuity and change, deliberate or otherwise and the indeterminates that destabilize the context of production. Included in the exhibition is Stilled which she made as a site-sensitive response to the Spinning Room at Salts Mill for the exhibition Cloth and Memory.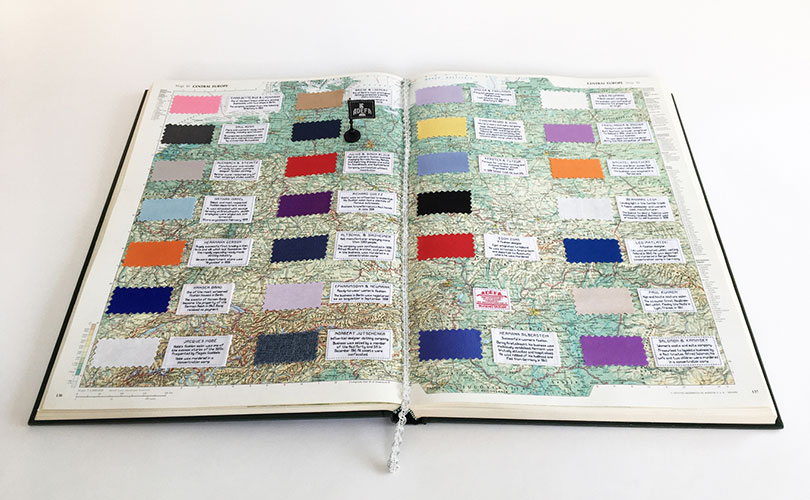 Connected Cloth: exploring the global nature of textiles
Through November 28, 2021
The Whitaker
Haslingden Road
Lancashire BB4 6RE UK
Tel: 01706260785
Email: info@thewhitaker.org
The theme of this year's event by the, 62 Group of Textile Artists
(http://www.62group.org.uk) focuses on the global context of textiles, textile production and the relationships textiles create both historically and now. The 62 Group is a highly regarded artists exhibiting group that aims to challenge the boundaries of textile practice through an ambitious and innovative annual program of exhibitions. Membership of the group is nternational and currently includes artists from Canada, Japan, Netherlands, Germany, Hungary, South Africa and USA. In Connected Cloth, members of the 62 Group have created new artworks that investigate this theme from a wide range of viewpoints and in divergent textile media, challenging viewers to consider the role that textile plays in all our lives and the many unexpected ways we find connection through cloth.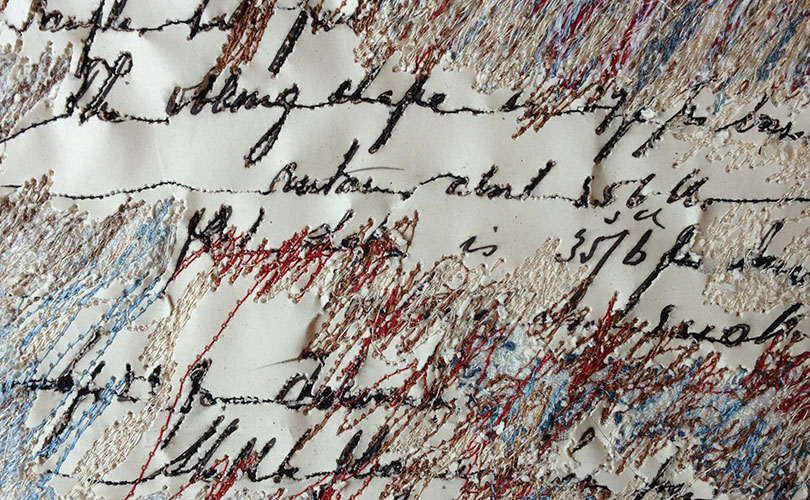 Sharon Brown: Stitched Stories
Through October 2021
Queen Street Mill Textile Museum
Queen Street
Burnley, BB10 2HX UK
https://events.lancashire.gov.uk/search/event_details.asp?eventid=10060&q=btb&area=allVenue&venue=Queen+St+Mill+Textile+Museum&daterange=
Sharon Brown presents new work at Queen Street Mill which reimagines found letters and documents connected to the history and workers of Lancashire cotton mills. Using freehand machine embroidery, Sharon celebrates and preserves fragments of the skills, structures and rhythms of generations of often forgotten lives spent working in the textile industry. Drawing with the sewing machine, creating layers of stitch that capture layers of history, these handwritten fragile papers reveal not only personal histories but also glimpses of global events and the social and cultural context in which they were written. Every Thursday, Friday and Saturday of BTB21 Sharon will be on-site at Queen Street Mill working with her sewing machine to create a growing display of new textile work.