At browngrotta arts, we have been collecting available works by basketmaker Gary Trentham for some time. In An Abundance of Objects, part of our Fall 2023 exhibition, Vignettes: one venue, three exhibitions, we will feature several of his vessels and a grouping of his quiver-like hangings. "I cannot imagine myself making an art statement except through the techniques, ideas, and forms of basketry," Trentham was quoted in The Tactile Vessel (Erie Art Museum, New York, 1989), the publication for the eponymous exhibition curated for the Erie At Museum by Jack Lenor Larsen.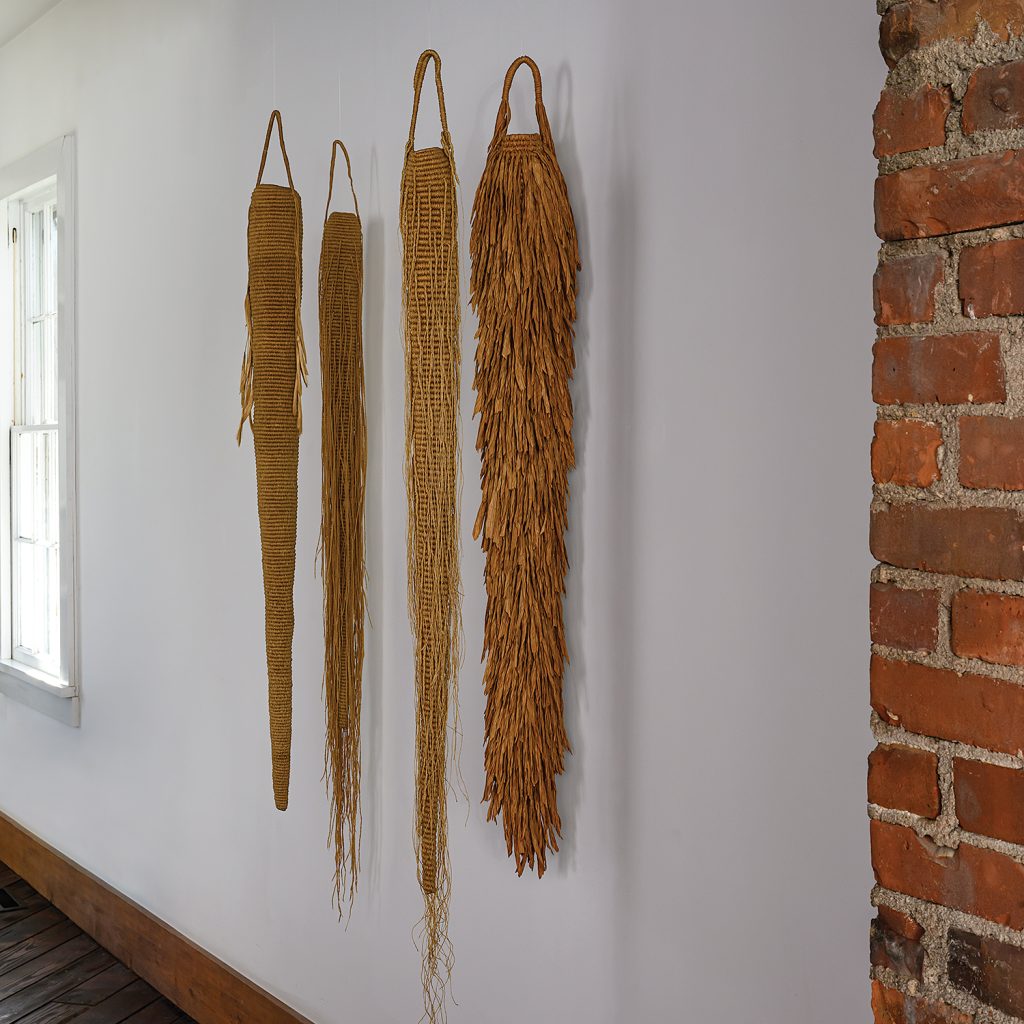 Among the artist's best-known works are hanging, three-dimensional forms in elongated cone shapes. Trentham won a grant from the National Endowment for the Arts while teaching at Auburn University in the late 1970s. He took a summer off from teaching and devoted his time to making baskets that were meant to be suspended in the air. A series of works, inspired by Native American arrow quivers, including Hanging Baskets 1-4, were the result. The long, slender forms also evoke cocoons, as if something might be growing within the mass of tiny waving filaments.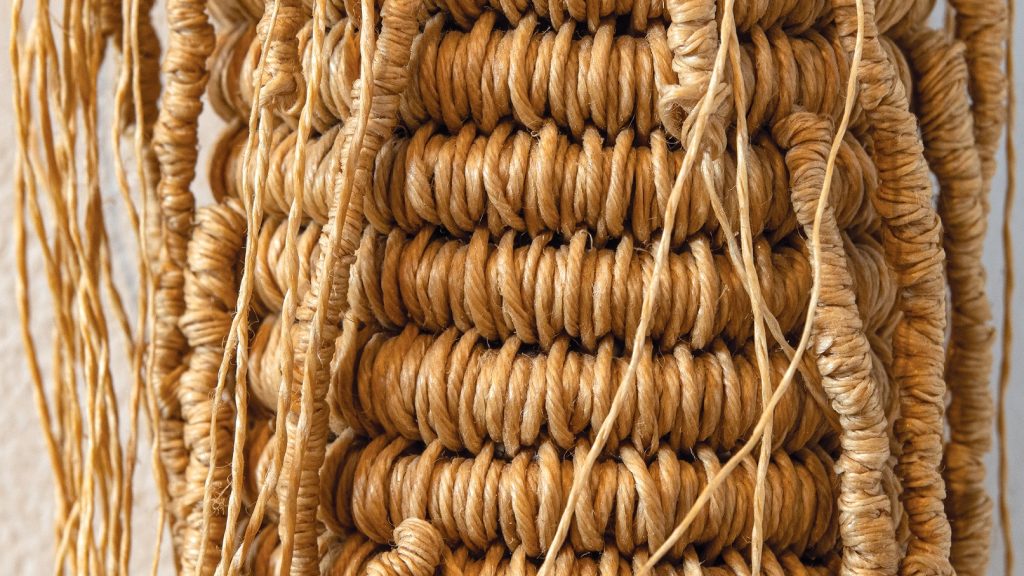 Trentham worked in natural materials, knotting linen tightly, coiling paper, and brushing jute until it resembles silky fur. "I like simple, neutral-colored materials that let my forms show; they give me a feeling of safeness," Trentham said. He explored a variety of techniques. Jack Larsen and Mildred Constantine describe the 1980 White Basket in their seminal book, The Art Fabric: Mainstream as, "[a] coiled basket is hidden by hundreds of braids. Their wiry crispness contrasts sharply with the outer fringe of brushed fiber, The braid yarns are attached by looping around a coils before plaiting."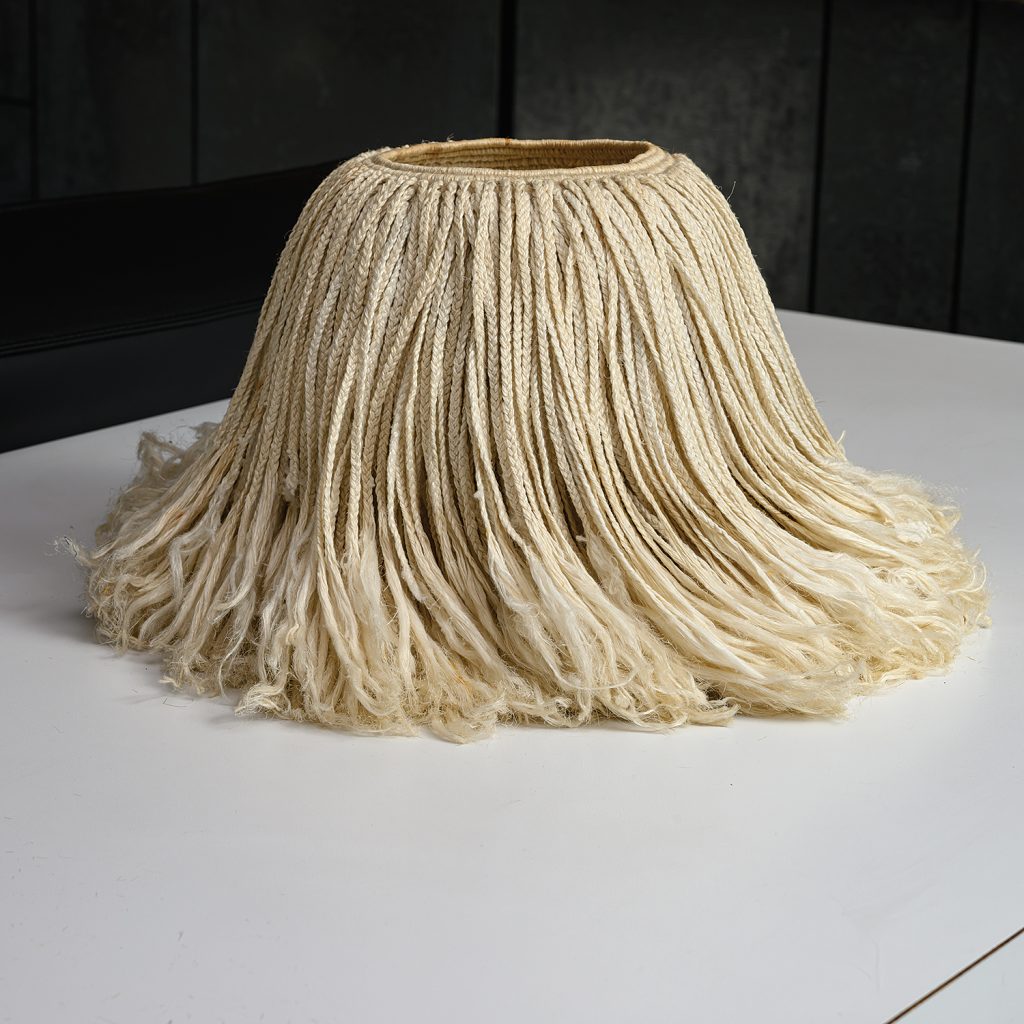 Trentham discovered basketry while studying at the University of Indiana in Bloomington. Joan Sterrenberg, who started the basketry program at Indiana, had studied with Ed Rossbach at the University of California, Berkeley. " I knew immediately, when I was introduced to baskets by Joan Sterrenberg, that I had found my area," Trentham said, "and I have never failed to be excited by it."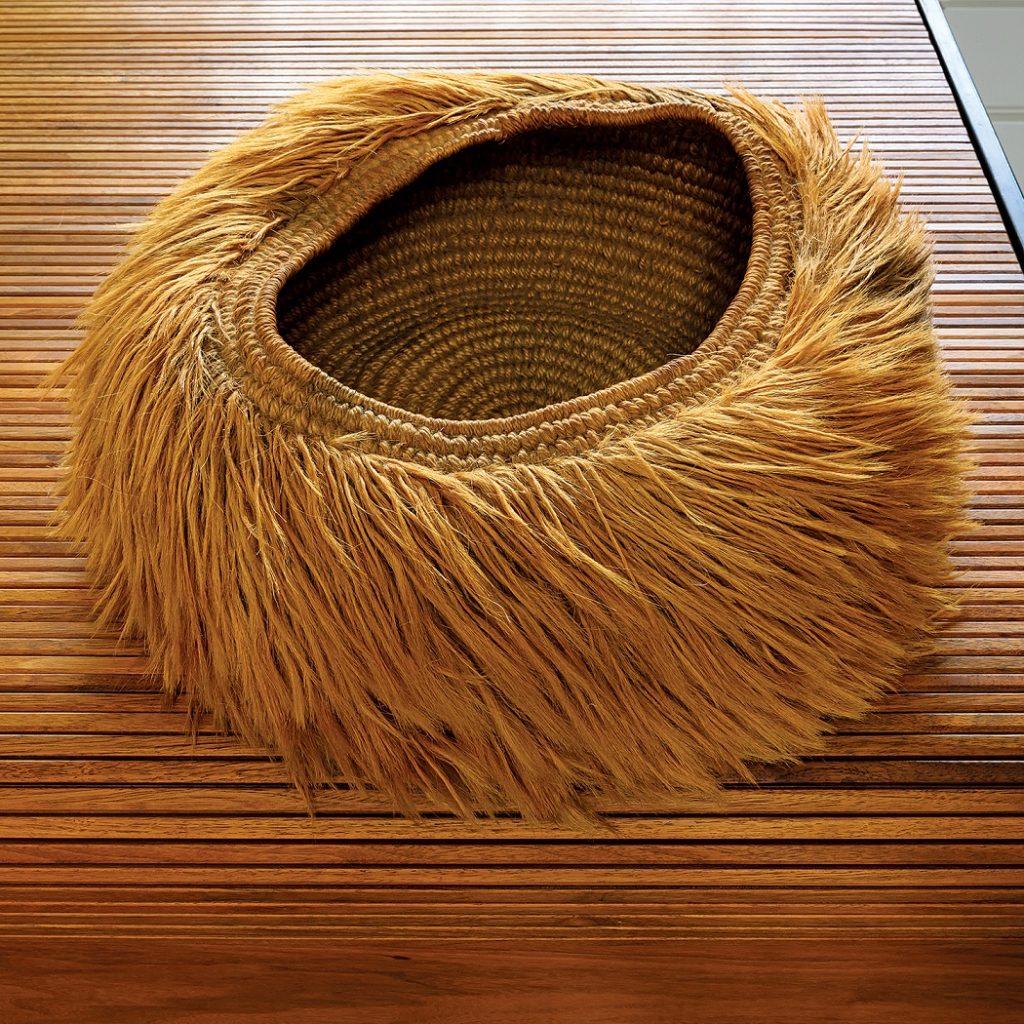 Trentham participated in several important exhibitions, including the International Tapestry Biennial in Lausanne, Switzerland and traveling exhibitions The Art Fabric: Mainstream and Interlacing: the Elemental Fabric.

Several examples of Trentham's work are included in An Abundance of Objects, part of browngrotta arts' Fall 2023 "Art in the Barn" exhibition this October 7th through October 15th. Reserve a time on Eventbrite.

Hope to see you there!