Number 4 in our series includes reports from North America, from Nova Scotia to Santa Fe.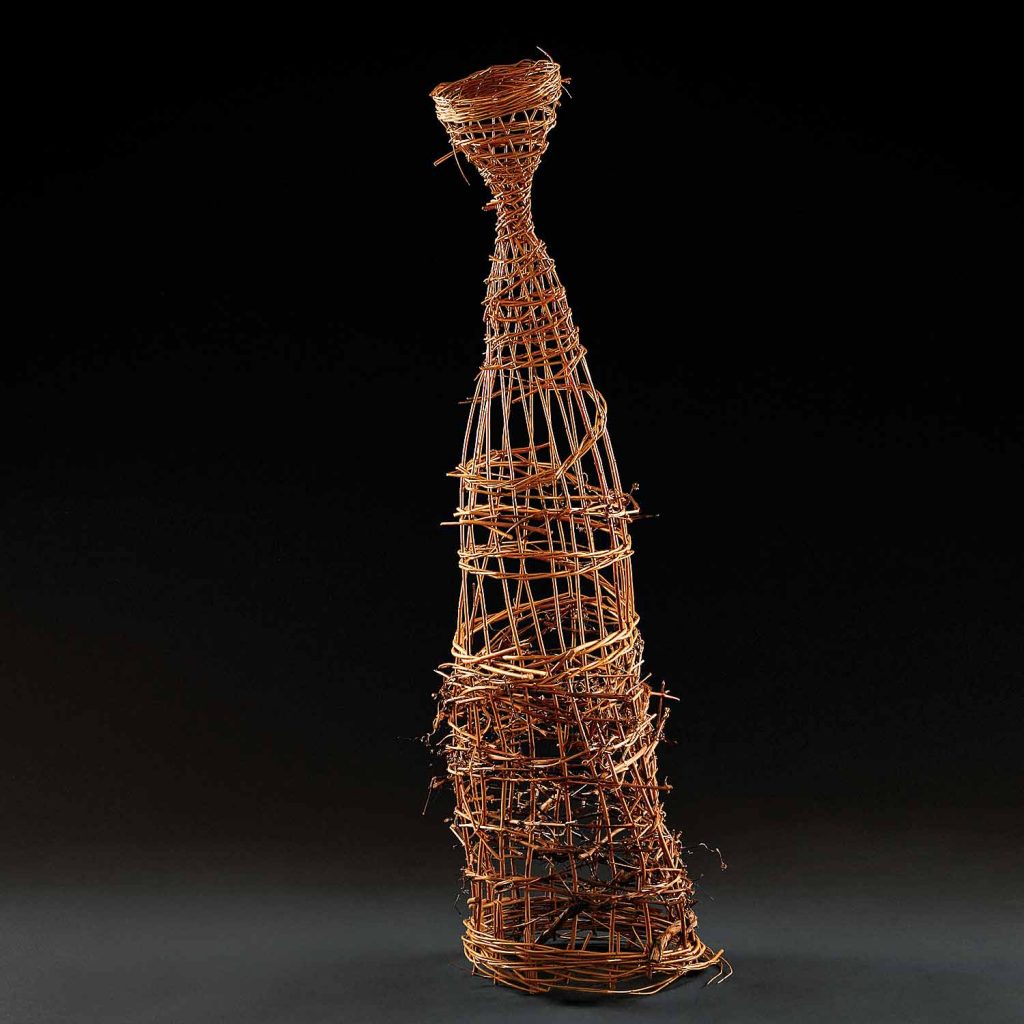 In Canada, Dawn MacNutt reported, they are managing corona restrictions well, but still reeling from a mass shooting earlier in the month. "We've had pretty fine leadership regarding management of the virus situation. We remain in isolation, and will continue for some time to come. However, the past few days that is all eclipsed by the tragic situation of a mass attack on a neighboring number of communities. I remember when your nearby Sandy Hook, Connecticut was under attack. The attack here is over, but the extent of loss of life is still being uncovered…23 victims now. We are lucky to have the land to walk on. Lots of scrabble, chess, movies, reading." In addition, Dawn was busy getting pictures and lists, to document her solo online exhibition A Fortunate Adversity: COVID-19 Edition, at the Craig Gallery in Dartmouth, Nova Scotia in May.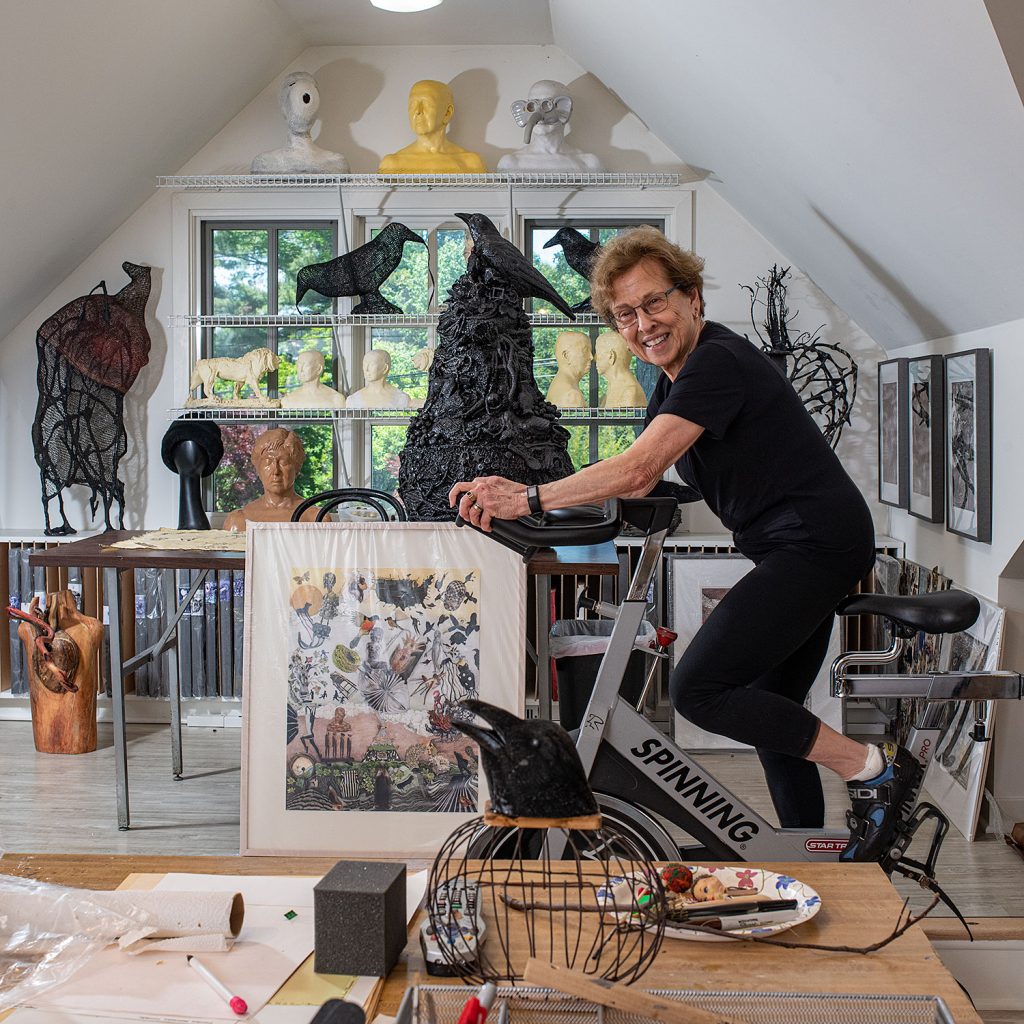 "We are good." Norma Minkowitz writes from Connecticut where she is staying active. "I have been mostly doing what I always do, basically I am at home working most of the day on several artworks at the same time. I can't spin now as my club is closed so as always, I am running outside 2-3 miles and also on the treadmill several times a week. I have a training session with my new trainer every Thursday on Zoom. It is really hard work but I enjoy it and feel like I am getting much stronger as time goes by. I have started jumping rope again, at first it was awkward, but now I am getting better at it. I hope to do some qualifying races in October as they were pushed up from the May races I was supposed to participate in. This is also good for my demanding art work as I stand and climb when the work gets bigger. I am again working on my worn out running socks and making intricate stitched work from the frayed and torn socks." On the entertainment and eating fronts, Norma streams TV from different sources and "often gets drawn into interesting dramas and mysteries from different countries. I don't cook as my daughter, a chef, brings me food enough for five days, so I am lucky to have her. My hair is a disaster, but it is what it is. Hope everyone is productive and healthy."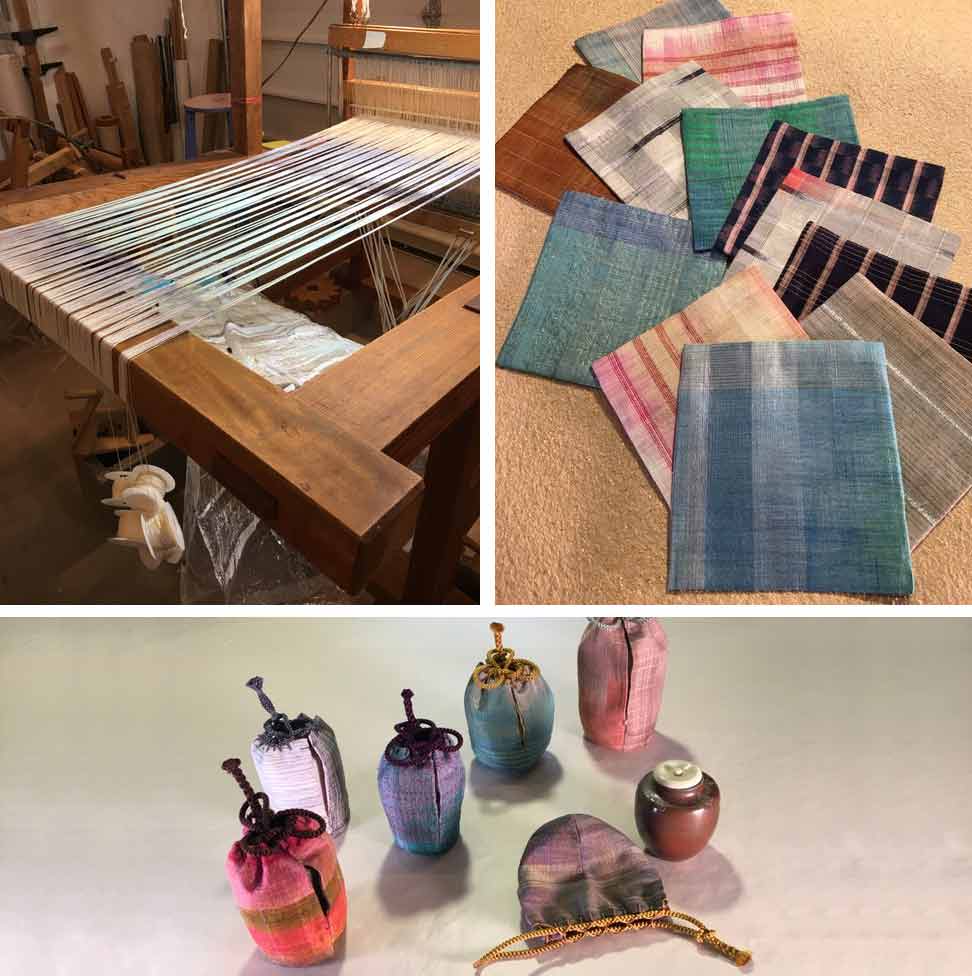 Polly Barton, in Santa Fe, New Mexico, has used the time to take stock. "I have been sorting, thinking, walking daily and uploading 40 years worth of images from CDs into the cloud (BORING!)." Polly has also been sewing shifuku and kobukusa for the Japanese tea ceremony from exploratory color ways of pieces of various warps. "I am finishing up the last pieces on a warp that has challenged me for four years (big accomplishment, though still deciding on how to mount and hang…)," she says. and winding a new warp. "Essentially, it has been a time of quiet, feeling as though I am standing on two logs, one looking backwards and the other pulling me forward, in the middle of a slow-moving stream going … somewhere unknown. This new warp will lead me. Hindsight will be 20/20," she predicts, "as we look back with gentle compassion at 2020."

Stay Safe, Stay Separate, Stay Inspired!