With mask requirements and other safety protocols in place, museums worldwide are reopening with new exhibitions. From West to East — and a couple abroad — here are several worth traveling to see. Stay safe when you go!
International Fiber Arts X
through September 21, 2021
Sebastopol Center for the Arts
282 South High Street
Sebastopol, CA 95472
info@sebarts.org
https://www.sebarts.org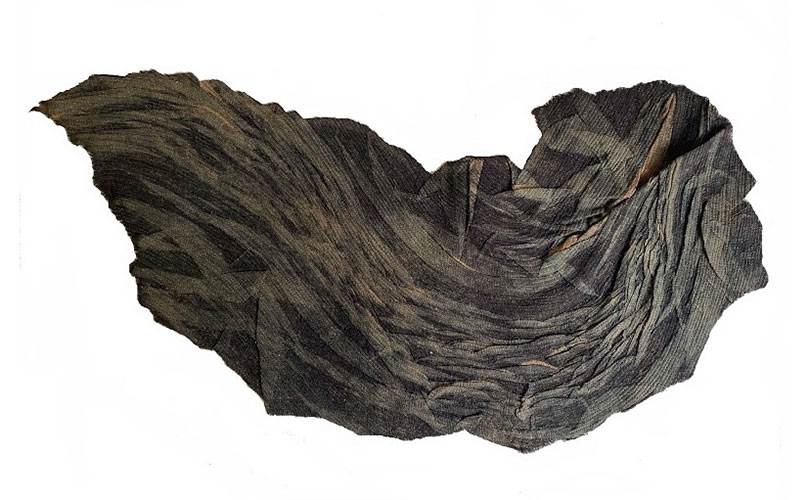 Our own Neha Puri Dhir took 2nd place in the International Fiber Arts X exhibition at the Sebastopol Center for the Arts in California. The winning work, Dolphin of the Ganges, was created in tribute to a sea creature that has become endangered. "I grew up on the banks of the River Ganges, in the picturesque town of Haridwar amongst lush forest and rich riverine life," writes Dhir. "The Ganges Dolphin that once thrived in these waters has now disappeared – a victim of the pollution from indiscriminate development in this hilly region. This work is a memorial to a majestic creature and a warning against the irreversible damage caused by human activity." Kyoko Kumai's work, Moonlight Wind-L was also selected for the exhibition.
Kay Sekimachi: Geometries
through October 24, 2021
Berkeley Art Museum and the Pacific Film Archive
2155 Center Street Berkeley, CA
(510) 642-0808
bampfa@berkeley.edu
https://bampfa.org/program/virtual/kay-sekimachi-geometries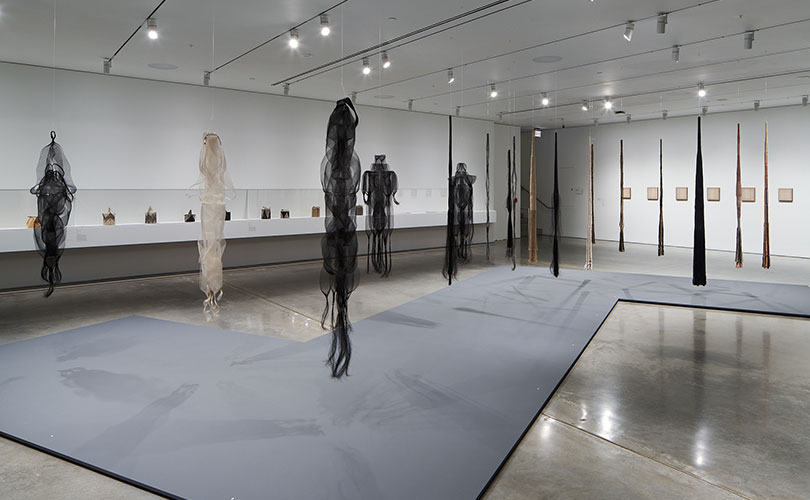 In nearby Berkeley, Kay Sekimachi: Geometries is on view. Curated by Janelle Porter, Geometries includes more than 50 objects that highlight the Sekimchi's material and formal innovations across her career. First recognized for her woven monofilament sculptures, made between 1964 and 1974, Sekimachi has since used linear, pliable elements—monofilament, thread, and paper, among other materials—to create experimental objects that fold together art and craft, found and made, and Japanese and American artistic traditions. 
Olga de Amaral: To Weave a Rock
Museum of Fine Arts, Houston
Through September 19, 2021
Audrey Jones Beck Building
5601 Main Street
713.639.7300
https://www.mfah.org/exhibitions/olga-de-amaral-to-weave-a-rock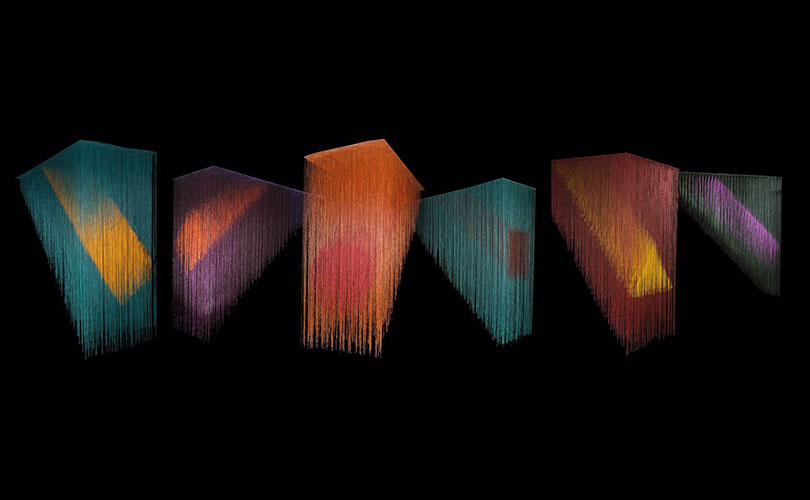 Heading to Texas, in Houston is the first stop of a touring exhibition featuring the exquisite work of Olga de Amaral who has "pioneered her own visual language within the fiber arts movement. Her radical experimentation with color, form, material, composition, and space transforms weaving from a flat design element into an architectural component that defies the confines of any genre or medium." It travels next to Cranbrook Art Museum in Bloomfiels Hills, Michigan. There is a catalog that accompanies the exhibition (https://www.amazon.com/Olga-Amaral-Houston-Museum-Fine/dp/3897905965/ref=sr_1_1?dchild=1&keywords=to+weave+a+rock&qid=1628505072&sr=8-1).
Art Japan: 2021 – 1921
Through September 24, 2021
1635 W St. Paul Avenue
Milwaukee, WI 53233
(414) 252-0677 ext. 110
info@thewarehousemke.org
https://www.thewarehousemke.org/current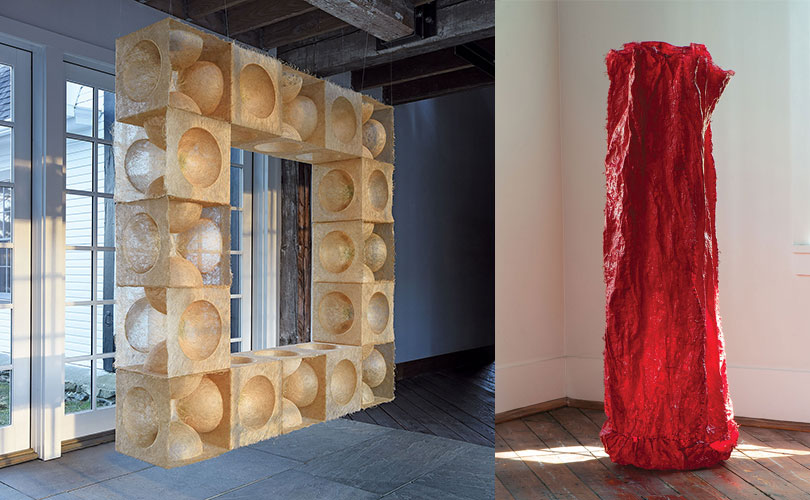 In the Midwest, The Warehouse MKE in Milwaukee, Wisconsin, is exhibiting the second of its three-part look at art in Asia, Art Japan: 2021- 1921, curated by Annemarie Sawkins. The exhibition features over 120 woodblock prints, etchings, lithographs, calligraphy, drawings, photography, ceramics, basketry, and textiles, all from the extensive permanent collection of The Warehouse and includes work by Naoko Serino, Jiro Yonezawa, Kiyomi Iwata and Hiroyuki Shindo. The first exhibition in the trilogy was India: Photographs (2019). The third, Then and Now: China, opens October 8th, 2021.
Women Take the Floor
September 13 – November 28, 2021
Boston Museum of Fine Arts
Avenue of the Arts
465 Huntington Avenue
Boston, Massachusetts 02115
617-267-9300
https://www.mfa.org/exhibition/women-take-the-floor
Women Take the Floor challenges the dominant history of 20th-century American art by focusing on the overlooked and underrepresented work and stories of women artists. The exhibition, began in 2019. The current reinstallation—or "takeover"—of Level 3 of the Art of the Americas Wing advocates for diversity, inclusion, and gender equity in museums, the art world, and beyond. It features women painters, photographers and fiber artists among others.
The Social Fabric: Black Artistry in Fiber Arts, An Exhibition in Homage to Viki Craig
Through October 24, 2021
Morris Museum
6 Normandy Heights Road
Morristown, NJ 07960
(973) 971-3700
info@morrismuseum.org
Deeply rooted in quilt-making tradition, today's Black fiber arts incorporate conventional textile skills with contemporary art and design practices. The exhibition features 50 works by over 27 artists, including Aminah Robinson, Beverly McCutcheon, Bisa Washington, Carole Robinson, Clara Nartey, Denise Toney, Ellaree Pray and Faith Ringgold.
Abroad:
Echigo-Tsumari Mail Art Exhibition
Through October 31, 2021
Echigo-Tsumari Art Field
Gallery YUYAMA
446 Yuyama matsunoyama
Toka-machi Niigata-ken
025-532-2218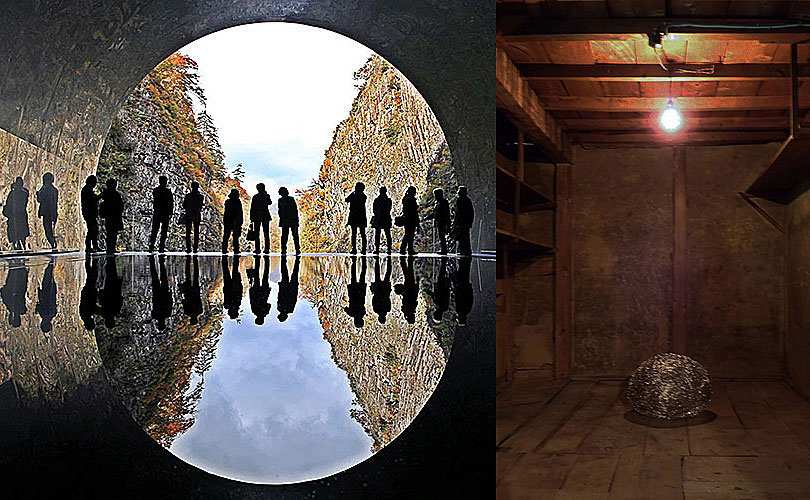 Kyoko Kumai's 19.5″ stainless-steel sphere, Reborn, is included in an exhibition at the Gallery YUYAMA in the Echigo-Tsumari Art Field through October 31st. Day trips are available to the Art Field which includes a number of out sculptures and structures. The site's motto: "artworks waiting in the vast nature. Let's go on a satoyama art walk!"

Britt Smelvaer: Around his father's boat
Bømlo Kulturhus
Through August, 15 2021
Kulturhusvegen 20
5430 Bremnes, Norway
53423500 
post@bomlokulturhus.no
https://translate.google.com/translate?hl=en&sl=no&u=https://www.bomlokulturhus.no/program/sommarutstillinga-britt-smelvaer-omkring-baaten-hans-far/&prev=search&pto=aue
In Norway, graphic works by Britt Smelvaer tell of memories, knowing the connection and having roots fixed in the environment by the seacoast, and not far from what was in childhood. Learn more about the project here: https://translate.google.com/translate?hl=en&sl=da&u=https://svfk.dk/project/omkring-baaten-hans-far&prev=search&pto=aue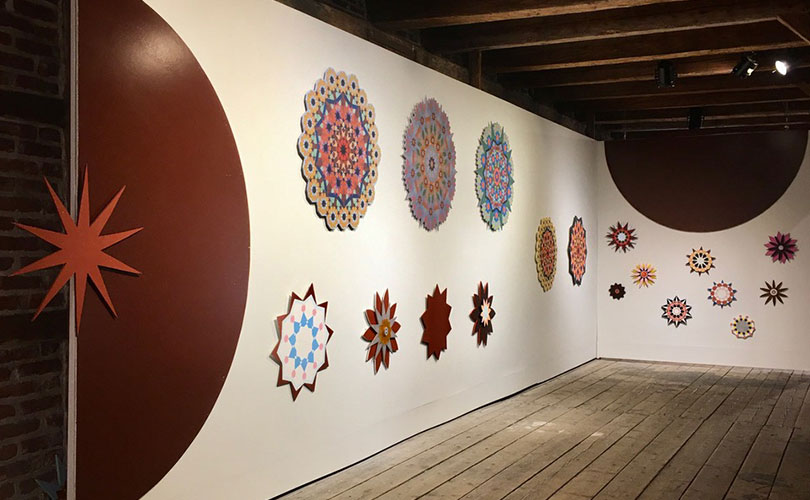 A Sky of Mirror
Though September 12, 2021
Hovedøya Kunstal
Hovedøya, 0150 
Oslo, Norge
920 62 866
https://translate.google.com/translate?hl=en&sl=no&u=https://kunstsalen.no/&prev=search&pto=aue
The summer exhibition at Hovedøya features works by various artists including work by Britt Smelvaer created after a trip she made to Damascus, Syria.

The Nook Exhibition
Kunstbygningen in Vrå
Through September 1st
Højskolevej 3A
Vrå, Denmark-9760
+45 9898 0410
info@kunstbygningenvraa.dk
https://translate.google.com/translate?hl=en&sl=da&u=https://www.kunstbygningenvraa.dk/vraa-udstillingen/&prev=search&pto=aue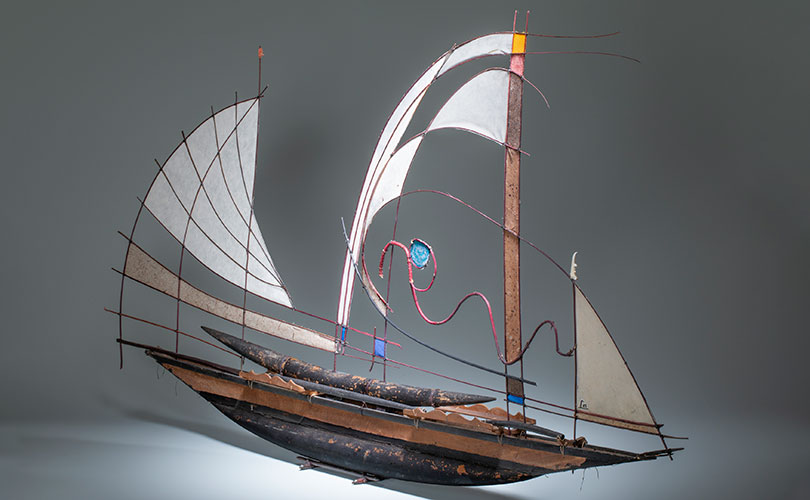 In Denmark, an exhibition of mixed media scuptures and acrylic paintings by Jane Balsgaard appear in a group exhibition.
Carole Frève, Glass Sculptor
September 24, 2021 to January 23, 2022
Musée des métiers d'art du Québec (MUMAQ)
615, avenue Sainte-Croix
Montréal, QC, H4L 3X6, Canada
+1 514-747-7367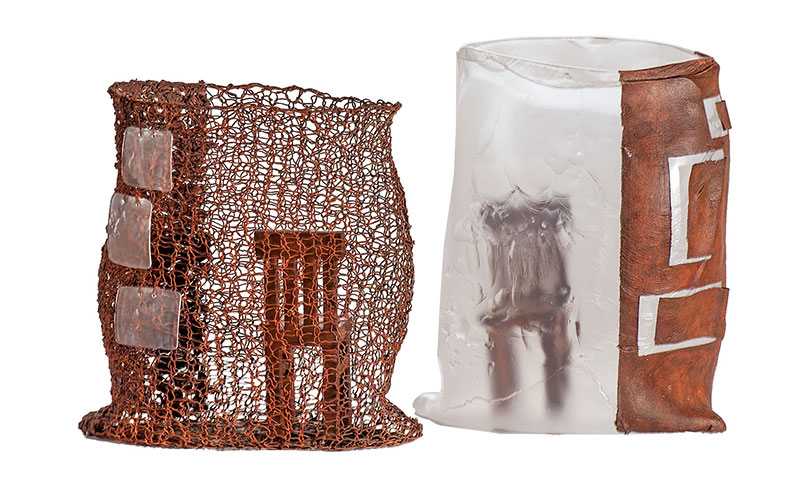 Carole Frève has always included two major components in her work: on the one hand, constant research on the combined techniques of glass and electro-formed copper and, on the other, the story the work tells the observer. This exhibition highlights work she ahs created over the span of a 20-year career.