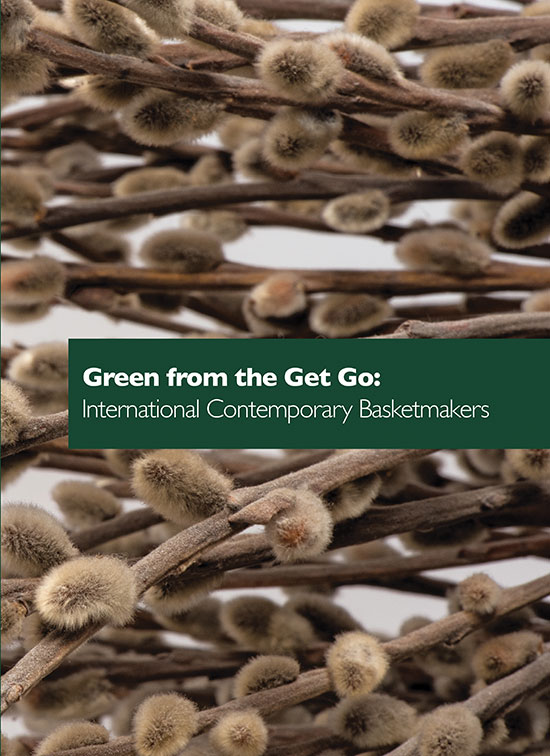 We are excited to announce that our 44th catalog, Green from the Get Go: International Contemporary Basketmakers, is now available at browngrotta.com. The catalog, photographed by Tom Grotta, contains 132 full-color photos of artwork from browngrotta arts' current installation, Green from the Get Go: International Contemporary Basketmakers, on exhibit at the Morris Museum, in Morristown, New Jersey through June 26th. Green from the Get Go showcases more than 75 works by 33 artists from Canada, Europe, Japan, Scandinavia and the US — innovators in the genre of 20th-century art basketry as well as emerging talents. These artists take their inspiration from nature and the history of basketry but their inventive works challenge our conceptions of what a "basket" can be. In Naoko Serino's Generating 12.2, for example, cylinders of spun jute, of varying degrees of transparency, stand in rhythmic, ethereal balance. The artist hopes that "an expression and dialogue will be produced, that the space would be created/generated in which there is a comfortable energy, expressions that will continue to exist in balance with the surroundings." In Stéphanie Jacques's Wall / Mur, we get not one basket, but a honeycomb — nearly a dozen basket spheres made of willow. Jane Balsgard's Barkbaden boat shape is more literal — a willow frame covered in handmade paper — but the result is unexpected.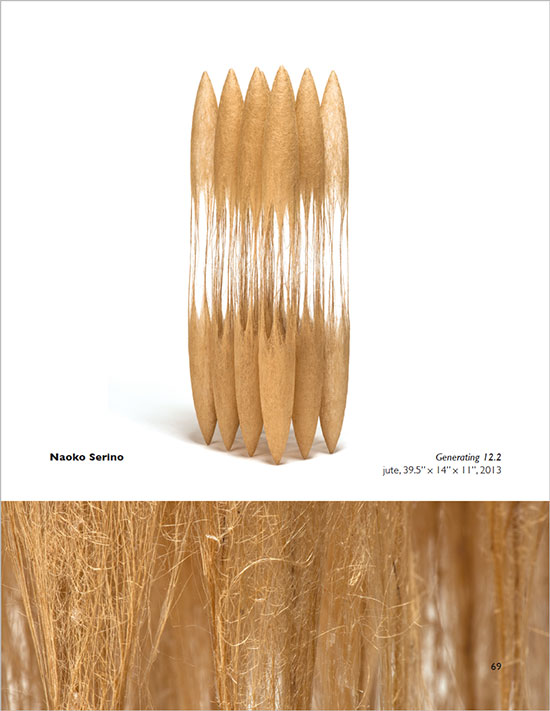 The artists in Green from the Get Go, "have a strong connection to the land, whether cultivated fields or wild prairies, marches, or forests," writes Jane Milosch in her essay, The Entanglement of Nature and Man. "Several cultivate, harvest, and prepare the materials from which they construct their work. They have a respectful awareness of the origin of things, and of the interconnected aspects of nature and ecosystems, which are both fragile and resilient." In 2011, Milosch, Director, Provenance Research Initiative, Smithsonian Institution and former curator, Renwick Gallery, Smithsonian Museum of American Art, approached browngrotta arts about mounting an exhibition featuring artists working in basket forms. Discussions quickly coalesced around designing an exhibition that would highlight these artists' processes and techniques and shed light on their intimate connection to nature. Green from the Get Go: International Contemporary Basketmakers, the exhibition and catalog, featuring dozens of baskets, vessels and related objects of natural materials — bark, twigs, willow, cedar and bamboo, was the result.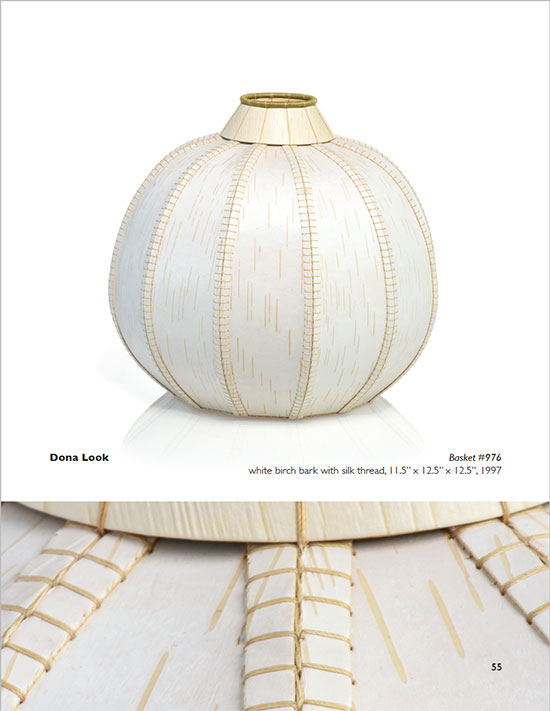 The work in Green from the Get Go reveals a heightened sensitivity to the physicality of materials, one that honors the stewardship of nature by the artists' choice and use of materials. That practice is under challenge, however. For Dona Look, collecting and preparation of the birch bark for her work is weather dependent and labor intensive. That process has grown more difficult as white birch trees, once prevalent in northern Wisconsin, have become harder to find due to climate change. Christine Joy has begun collecting a great amount of red mountain maple, as her neighbors in Montana remove it to protect their homes from forest fires. Mountain maple in it's first year of growth is a beautiful burgundy and not too branchy, she says, but she did not use it until it was seen as a fire hazard. "The environmental factor of fire affected my material choices," says the artist.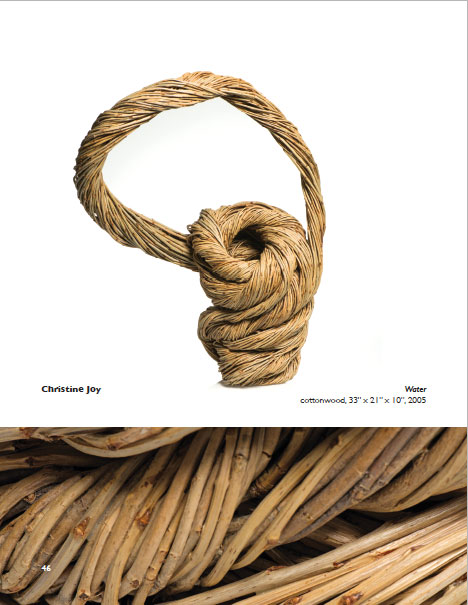 "These baskets feel complete, and at the same moment they invite human interaction and interpretation," writes Milosch. Explore them in the catalog (www.browngrotta.com/Pages/c40.php.) and at the Morris Museum in Morristown, New Jersey from now until June 26th; www.morrismuseum.org/current-exhibitions/.