Another year of interesting and inspirational book recommendations from browngrotta arts' artists and staff. History, humor, poetry, philosophy — it's all here.
Dona Anderson reports, "I recently read Listening to Stone: The Art & Life of Isamu Noguchi by Hayden Herrera. Noguchi created Black Sun, a sculpture in Seattle's Volunteer Park. Postwar, Noguchi was increasingly involved in designing public spaces — the UNESCO garden in Paris, Yale University's Beinecke Library Garden, the Billy Rose Sculpture Garden in Jerusalem — while still creating personal work. His aim, he said was to form 'order out of chaos, a myth out of the world, a sense of belonging out of loneliness.'
My current read is Building Art: The Life & Work of Frank Gehry by Paul Goldberger." Chris Drury loved John McPhee's Coming into the Country – although, he notes, it is an older book now – about Alaska.
Ceca Georgieva read A Thousand Splendid Suns by Khaled Hosseini and is currently reading, The Secret Book of Frida Kahlo: A Novel by F.G. Haghenbeck.
Helena Hernmarck recommends, Don't Despair by Matias Dalsgaard (www.pinetribe.com; Twitter:@MatiasDalsgaard). Dalsgaard is a Danish scholar who has a background in comparative literature and postdoctoral degree in philosophy. The book offers a Lutheran-Kirkegaardian perspective on life, criticizing the modern perspective of being self-centered and ultimately despaired.
Helena also found 10% Happier: How I Tamed the Voice in My Head, Reduced Stress Without Losing My Edge, and Found Self-Help That Actually Works—A True Story, by Dan Harris, a fun read. For Tim Johnson, 2015 was a great year for personal book discoveries! "After years of being out of print and hard to find Charles Jencks and Nathan Silver's influential Adhocism, The Case for Improvisation was republished in 2013 (https://mitpress.mit.edu/books/adhocism).
When I first held this book in the 1980s it offered a thoughtful contextualization to the real life process of gathering and recycling urban materials for my sculptures and installations. With contemporary concerns of upcycling and sustainability, Jencks' and Silvers' assertions seem more apt than ever." Nancy Koenigsberg recommends a favorite from 2014,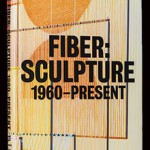 Fiber Sculpture: 1960-Present by Jenelle Porter. Mary Merkel-Hess says her favorite book on art this year was
Playing to the Gallery by Grayson Perry, a British ceramic artist, described by one reviewer as "a man in a frock who makes pots with rude designs." Mary describes it as "a quirky, personal and lively journey through the issues facing the contemporary art world and a lot of it is hilarious – especially the illustrations."

Heidrun Schimmel read, "with great pleasure," The Blazing World by Siri Hustvedt (Simon and Shuster, New York 2014). "And not always with great pleasure," Heidrun says she read,
All the World's Futures: 56 International Art Exhibition, the catalogues for this year's Venice Bienniale. "Most of the essays are very interesting and important," she writes. "There were some very good pavilions in the Giardini this year, for example the Japanese Pavillon for the textile art scene." Hisako Sekijima recommends a book in Japanese,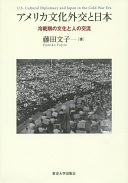 U.S. Cultural Diplomacy and Japan in the Cold War Era (only the title is in English; the contents are in Japanese. It's a 300-page hardcover book published by University of Tokyo Press, 2015) It is an extensive study done by Fumiko Fujita, ex-professor at Tsuda College. "Actually, the author is my college friend," writes Hisako. Reading this book, she "happily" realized that she had been exposed to much of this cultural climate after the World War, as she grew up. "From home comedies, like Lassie to Edward Steichen's The Family of Man, I learned — and was surprised — at the large extent to which numberless cultural programs had been politically planned to create a good partnership between US and Japan." She was also surprised to learn such programs had been also worked to be less political or more culturally meaningful by the efforts done by enthusiastic and respectful private people like cultural attachés, artists or sports players. "I liked this latter part of the story! Though planned politically, such rich programs proved to influence us so much. I studied English and could enjoy my chance to live in NYC, where I came across with new waves in crafts." Kay Sekimachi recommends Masters of Craft: Portraits by Paul Smith (and so do Tom and Rhonda) and also The Monocle Guide to Cozy Homes, edited by Tom Morris, Monocle (Gestalten, Berlin. 2015). Last Spring, Wendy Wahl began teaching, Soft Materials, a course in the department of Constructed Environments at Parson's New School in New York. "In researching books for the course," she writes, "I was reintroduced to Fabrics: A Guide for Interior Designers and Architects, by Mary Paul Yates (W.W.Norton). Imagine my delight to see the inclusion of Fiber Art and the images from browngrotta arts. At a rare and used bookstore I came upon
The Root of Wild Madder: Chasing the History, Mystery and Lore of the Persian Carpet by Brian Murphy (Simon and Schuster). The author takes the reader on a magic carpet ride traveling in the regions of its origins and destinations to tell the stories of the dyers, weavers and sellers of this remarkable art form. At my local public library I found 
Textiles –The Whole Story: Uses, Meanings, Significance by Beverly Gordon (Thames and Hudson, 2011). With words and images she beautifully covers the uses, meanings and significance of textiles in the course of human history, as the subtitle suggests." 

Randy Walker writes, "At the risk of appearing immodest, I'm recommending a book of poetry, The Genome Rhapsodies, that has one of my pieces on the cover. And I'm not even an avid poetry reader. When I was approached by Anna George Meek, a friend and accomplished poet, about using an image of my first public art installation, Woven Corncrib, on the cover of her new collection of poems, I was, of course, honored. But that's not why I'm recommending this book. As we worked together to find an appropriate image, a series of conversations ensued over several months. These conversations were about histories, found objects, genetic material, fibers of all kinds woven throughout our lives. Gradually, I began to see clearly why Anna would venture to adorn her book, winner of the Richard Snyder Publication Prize and a product of over 15 years of work, with an image of an old steel corn crib woven with 300 pounds of salvaged fiber. Reading these poems, some deeply personal, opened an expansive view to me of a world that, as a primarily visual person, I don't usually glimpse." Tom and Rhonda recommend Organic Portraits, a photography book by John Cooper.
Cooper's organic portraits will be on exhibit this Spring at the Morris Museum in New Jersey in conjunction with Green from the Get Go: International Contemporary Basketmakers, from March 19 to June 26, 2015. "From the beginning," Cooper explains, "the intent of the Organic Portraits project was to create a series of timeless and fundamentally beautiful images that would create awareness for—and help preserve—the world's rainforests. In the 1950s, around the time I was born, about 15 percent of Earth's landmass was covered with oxygen-generating and carbon-dioxide storing rainforests. At the time of this book's publication, fewer than 70% of those forests remain. The aim of this project is to drive home the understanding that our rainforests— the lungs of our Earth— are both vital and in dire need of protection." Cooper published Organic Portraits through a Kickstarter campaign; he is donating all profits from the book to the Rainforest Action Network Fund.
We hope your holidays provide you lots of leisure reading time!