It's September and it's not just schools that are opening their doors. Tanned, rested and ready — museums and galleries like browngrotta arts are presenting fall events. Here's a round up of some fiber events to view in the next few months.
NYTM
New York Textile Month
New York City and nearby locations
https://www.textilemonth.nyc
In New York, it's NYTM — New York Textile Month. That means range of activities — talks, films, studio visits, workshops, an in-window exhibition at Bergdorf Goodman, exhibitions at Mana Contemporary and elsewhere, and Eva Hesse's Expanded Expansion at the Guggenheim — all celebrating textile art, making and conservation. Check out the NYTM website for suggestions, times, and dates.
Contemporary Weaving Artist Series 6: Kyoko Kumai
Through November 6, 2022
Nakahechi Museum of Art
891 Kinro Nakahechi-machi
Tanabe-shi Wakayama-ken Japan
Tel; 0739-65-0390
https://www.tokyoartbeat.com/en/events/-/2022%2Fcontemporary-weaving-artist-series-vi-kyoko-kumai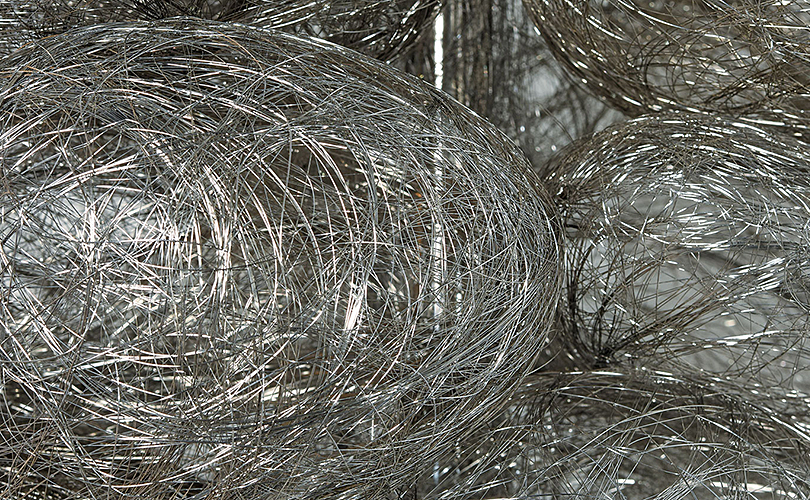 Since 2017, Tanabe City Museum of Art has been presenting Contemporary Weaving, an exhibition series that showcases outstanding contemporary weavers who create world-class works by combining traditional and unique materials and techniques with new weaving expressions that reflect the times. This year's Contemporary Weaving Artist Series 6 features the art of Kyoko Kumai (1943), who has expanded the world of weaving through her innovative use of metallic threads, and continues to develop a variety of expressions that evoke light and wind.
Intellectual Beauty
2nd International Exhibition of Textile Art and Mixed Media
Museu Textil
September 1 – February 28, 2022
Virtual
https://www.museutextil.com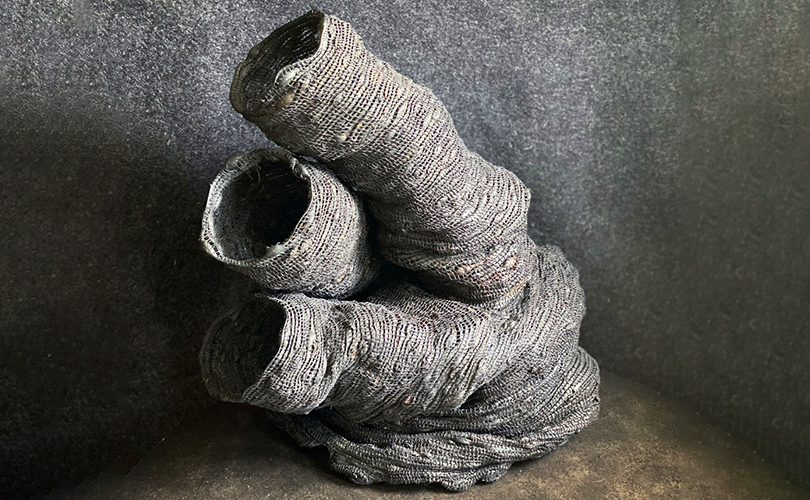 Rodrigo Franzao founded a fully envisioned virtual museum that focuses on the work of artists who "use textile strategies as support for their creations." For Intellectual Beauty, Fanzao has gathered 43 artists from 18 countries, who have used their "sensitive reality to introduce to the beholder the sensorial perceptions of a reality emancipated from rules and theory, free and absorbed by inspiration." You can view the entire exhibition, 116 artworks, including two by Jeannet Leenderste, online.
Contextile 2022
September 3 – October 31, 2022
Guimarães, Portugal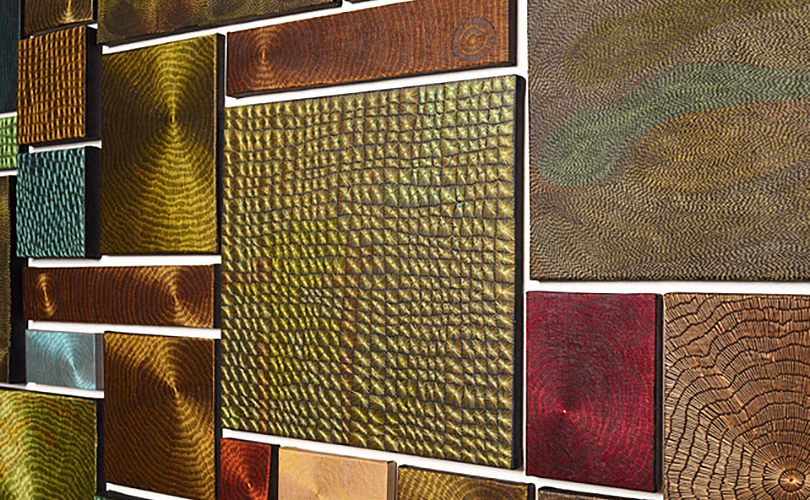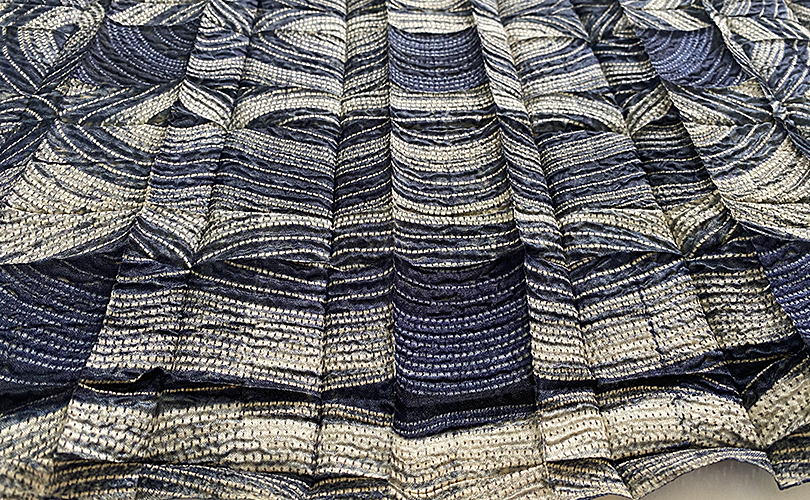 Contextile 2022 – Contemporary Textile Art Biennial celebrates its 10th Anniversary this year. The exhibition features 57 works by 50 artists from 34 countries chosen for their high creativity, originality and technical competence around the textile element, by construction, theme, concept or material used, as well as their adherence to the concept of Contextile 2022: RE-MAKE.  Among the artists included are Neha Puri Dhir of India. In addition, the Contextile organizers selected Norway as its invited country and are presenting work from 13 Norwegian textile artists including Åse Ljones.
X International Biennial of Contemporary Textile Art, "25 Years World Textile Art"
From November 3rd to December 15th, 2022
Miami International Fine Art (MIFA)
5900 NW 74th Ave
Miami, FL 33166
Colombia Consulate
280 Aragon Ave Coral Gables, FL 33134
This year 2022, WTA celebrates its 25th anniversary with the X International Biennial "25 YEARS WTA", from October through December 2022. For the 10 th Biennial, more than ten countries will be interconnected to celebrate WTA history through salons featuring 25 artists each. A number of artists will have worked displayed in connection with this exhibition including Anneke Klein.
Allies for Art: Work from NATO-related countries
October 8-16, 2022
browngrotta arts
Wilton, Connecticut
http://www.browngrotta.com/Pages/calendar.php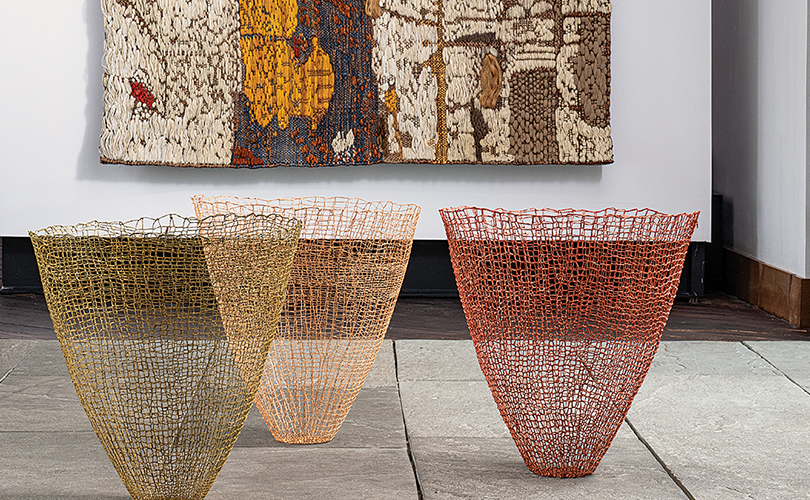 Mindful of the impact that poitical events can have on artists and their art, browngrotta arts will present to work of nearly 50 artists from 21 NATO-related countries in Europe whose work reflects diverse perspectives and experiences. Allies for Art: Work from NATO-related countries (October 8 – 16, 2022) will include art created under occupation, in the '60s, '70s and '80s, art by those who left Hungary, Spain and Romania while occupied, and who left Russia in later years, including Jolanta Owidzka, Zofia Butrymowicz, and Krystyna Wojtyna-Drouet of Poland and Luba Krejci and Jan Hladik of Czechoslovakia, Ceca Georgieva of Bulgaria, Gyöngy Laky (Hungary/US), Ritzi Jacobi (Romania/Germany), Adela Akers (Spain/US), Aleksandra Stoyanov (Ukraine/Israel) and Irina Kolineskova (Russia/Germany). Allies for Art will also include recently created art by artists living in Europe, including works by Gudrun Pagter of Denmark, Åse Ljones of Norway, Ulla-Maija Vikman of Finland, Heidrun Schimmel of Germany, Lilla Kulka and Włodmierz Cygan of Poland, and, five artists new to browngrotta arts, including, Esmé Hofman of the Netherlands, Aby Mackie of Spain and Baiba Osite of Latvia.
Reserve your space on Eventbrite.