Another year, another interesting and eclectic round up of reading recommendations. There are so many good choices from our artists this year that we are dividing them into two posts. This week, a plethora of art books. Next week, a mix of fiction, nonfiction and browngrotta arts' suggestions.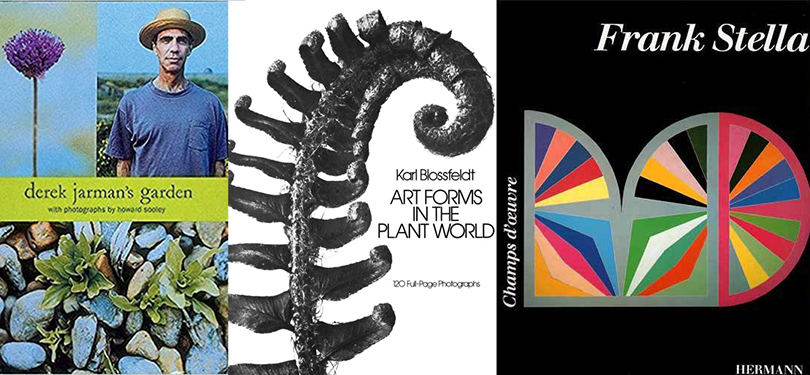 Art books always make up a good portion of our list, and this year is no exception. Shoko Fukuda told us about three books: Garden, by Derek Jarman, Art Forms in the Plant World by Karl Blossfeldt, and  Champs d'Oeuvre by Frank Stella. Heidrun Schimmel says that "in spite of all the trouble and problems with the documenta fifteen exhibition in Kassel, Germany this year,  it was an important exhibition event with a good catalog: Documenta Fifteen: Handbook, (English ed., Hatje Cantz, Stuttgart, Germany, 2022).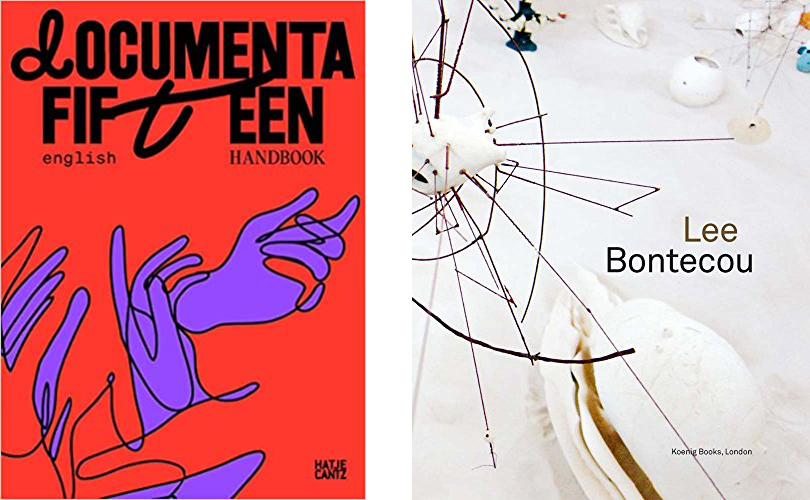 Stéphanie Jacques discovered an artist that she did not know this year and a catalog about her, Lee Bontecou, that was "a good door to go inside her world." Jacques says she was "overwhelmed by her sculptures and her engravings, her drawings. And how she always continued to invent and manufacture her unusual materials."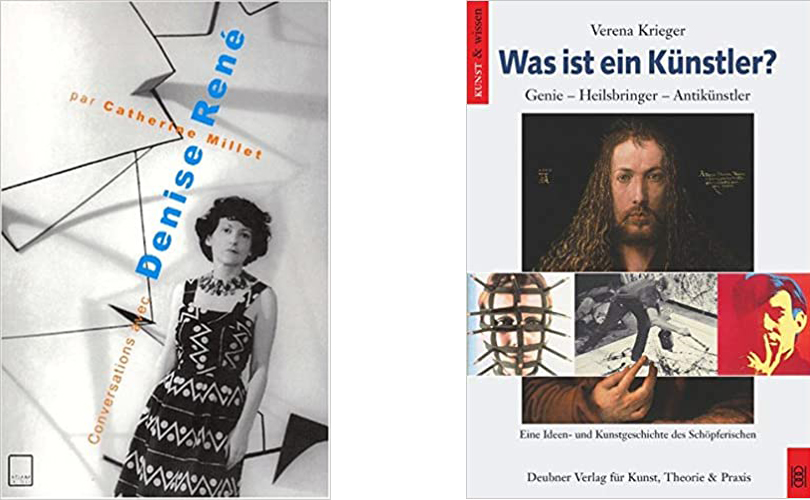 From Korea, Young-ok Shin read the following book "with great interest" this year: 5000 Years of Korean Textiles: An Illustrated History and Technical Survey by Yeon-ok Sim (available in libraries). She also recommends Conversations Avec Denise René (in French). Denise René was a gallerist in France who specialized in kinetic and op art. And, another look at art (in German), Was ist ein Künstler? by Verena Kreiger.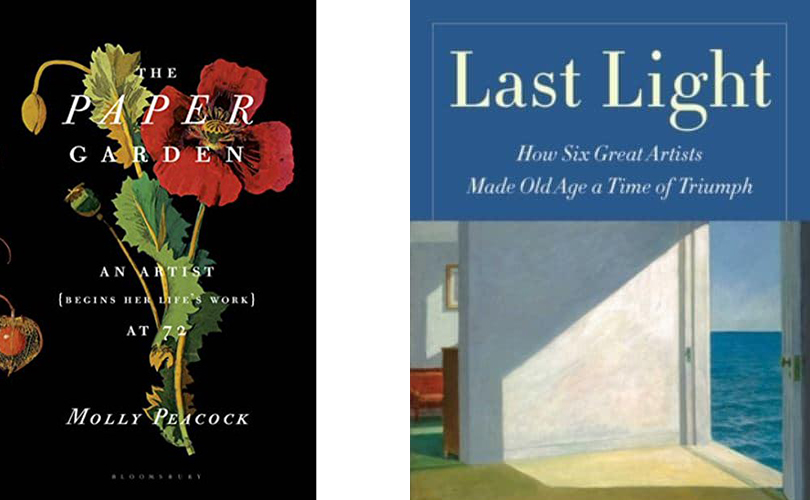 This year, Polly Barton "loved" The Paper Garden: An Artist Begins Her Life's Work at 72, by Molly Peacock. "Mary Delaney's work with color, dyes and flowers through collage, as well as her life story was deeply inspiring to me," Barton writes. "In the contemplation of each flower as a product of a period in the artist's life, I found myself reflecting on my own forty years of work in woven ikat. It is a quiet, absorbing, book. The images a treat for the eyes." She highly recommends it. Polly Sutton found the stories of older artists of interest, too. She has been reading Last Light, How 6 Great Artists Made Old Age a Time of Triumph by Richard Lacayo. "The book is heavy in more ways than one, while reading myself to sleep!" she writes. "But it is compelling to understand these artists' productive later years." Gertrud Hals also recommended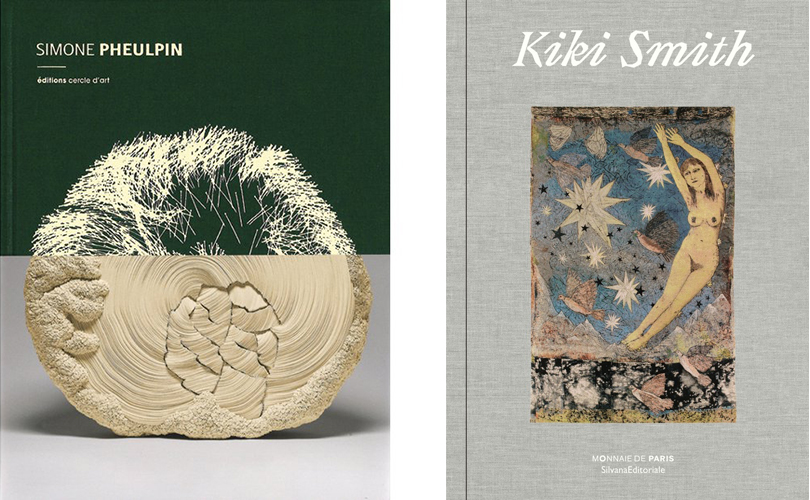 Simone Pheulpin: Cercle d'art (available from browngrotta arts) about the 81-year old French artists' unique works of cotton tapes and stainless steel pins and the monograph from Kiki Smith's major exhibition in France in 2019 and 2020, Kiki Smith, Camille Morineau, Silvana Editoriale.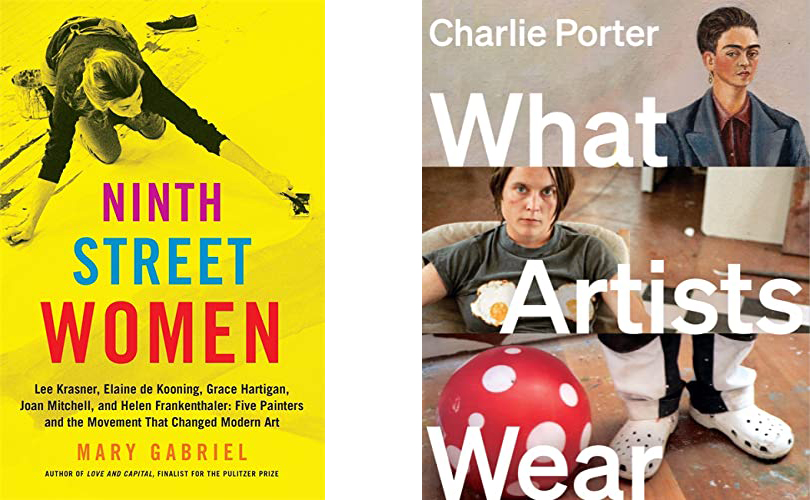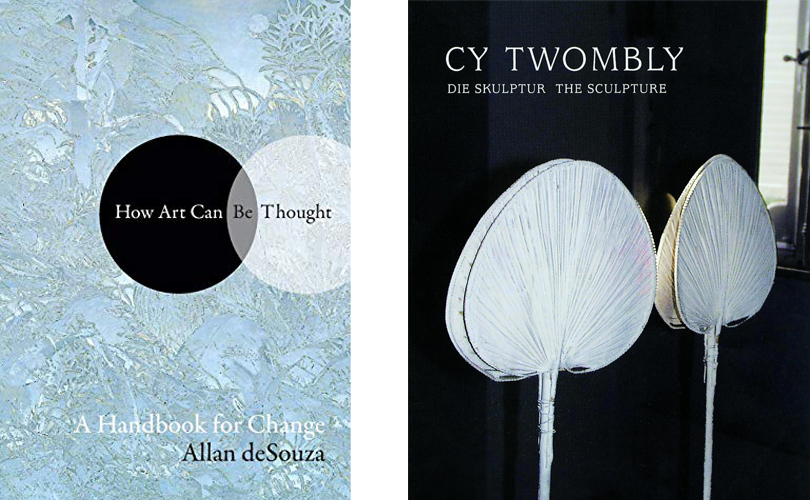 Aby Mackie tells us that her "all-time favorite art book" is Ninth Street Women by Mary Gabriel. The publisher describes the book as, "Set amid the most turbulent social and political period of modern times, Ninth Street Women is the impassioned, wild, sometimes tragic, always exhilarating chronicle of five women who dared to enter the male-dominated world of 20th-century abstract painting — not as muses but as artists. From their cold-water lofts, where they worked, drank, fought, and loved, these pioneers burst open the door to the art world for themselves and countless others to come." Aby has been reading this year, and recommends, an additional group of art books: What Artists Wear by Charlie Porter and How Art Can Be Thought by Allan deSouza; and Cy Twombly: The Sculpture by Hatje Kantz.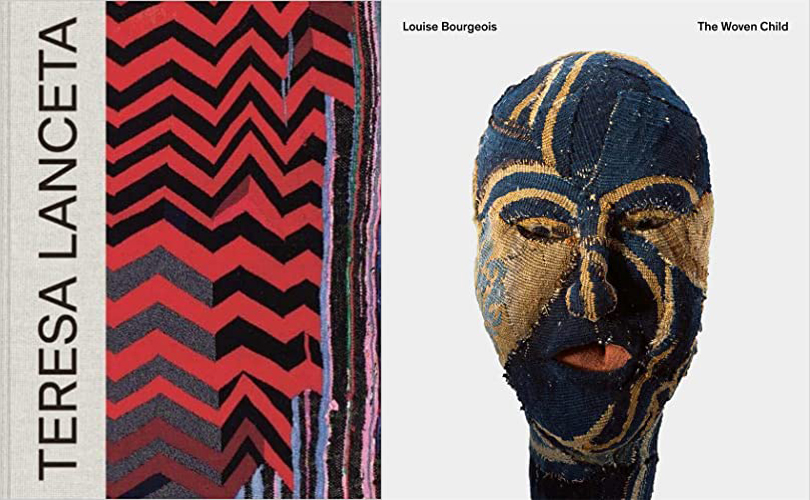 Two of the recommended books reference weaving:  Teresa Lanceta Weaving as Open Source by MACBA and Louise Bourgeois: The Woven Child by Hatje Kantz, which documents that artist's fiber works from the last two decades of her life.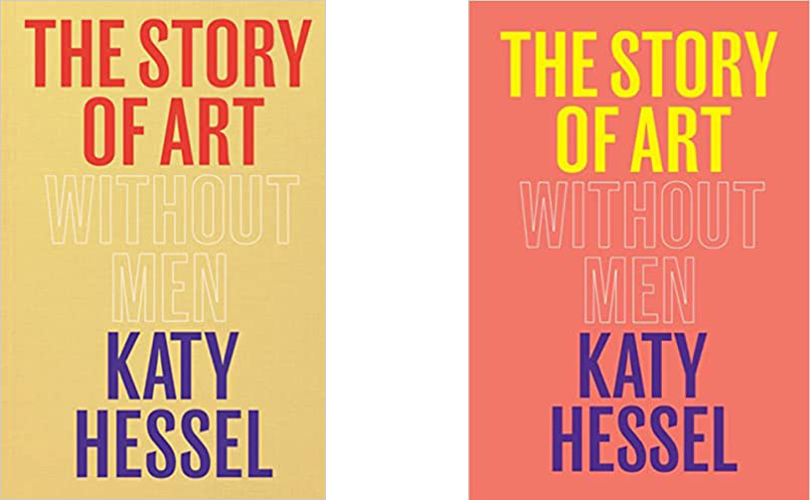 Her last recommendation is a book that redresses an historic imbalance: The Story of Art Without Men by Katy Hessel which promises you will have "your sense of art history overturned and your eyes opened to many artforms often ignored or dismissed," through 300 works of art from the Renaissance to the present day.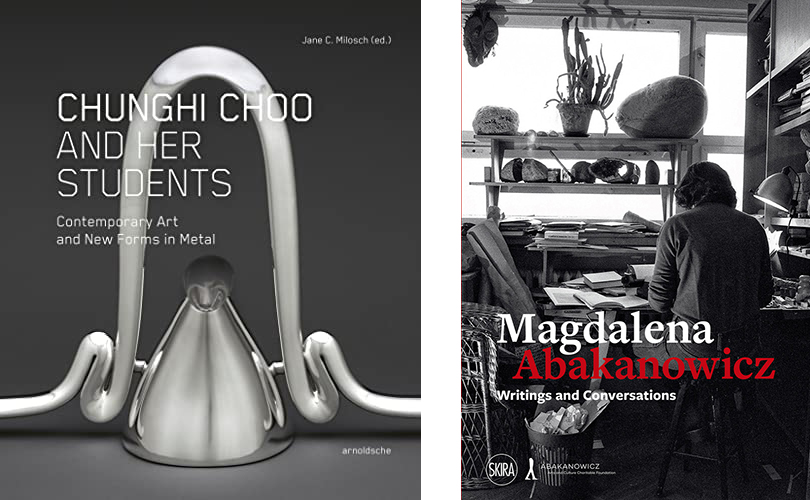 Just out this past fall, Chunghi Choo and Her Students: Contemporary Art and New Forms in Metal, a large-sized book of lush photographs of Choo's work in fiber and metal, is recommended by Mary Merkel-Hess (and browngrotta arts). "Jane C. Milosch, the editor, has written a fascinating biography of Choo's life from her childhood in South Korea through her study at Cranbrook, her teaching at the University of Iowa and her rise as a world-famous artist," she writes. The book also includes short sections and photographs of work by 30 of her students, including Mary Merkel-Hess, Sun-Kyung Sun, Jocelyn Chateauvert and Sam Gassman. The students' works show how techniques learnt in a metal program are impressively transferred to other fields of art.
Last, but certainly not least, Rachel Max calls out a "amazing" book: Magdalena Abakanowicz, Writings and Conversations, which she is reading after seeing the brilliant Abakanowicz show at the Tate in London. "It's an incredible compendium of archival material and a fascinating insight into Abakanowicz's creative mind," Rachel says. "She talks of her necessity to create and of soft materials and weaving as something which enabled her to realize her ideas. She also talks of her pieces as compositions in space, of their scale and sense of movement and ours as we walk through her installations. Her Abakans, she says, are 'shelters', objects of protection, a second skin and even to some extent mobile homes, giant pockets of interior and exterior spaces. Hardly surprising given that Abakanowicz's whole life was in her own words, 'formed and deformed by wars and revolutions of various kinds'.  Art, she says, tells about reality because it springs from the reality from which it develops." Rachel wishes to some extent that she'd started reading this book before visiting the exhibition, that artist's "voice feels so present and strong and her words and thoughts so insightful."
So many books, so little time!
Good gifting and great reading.