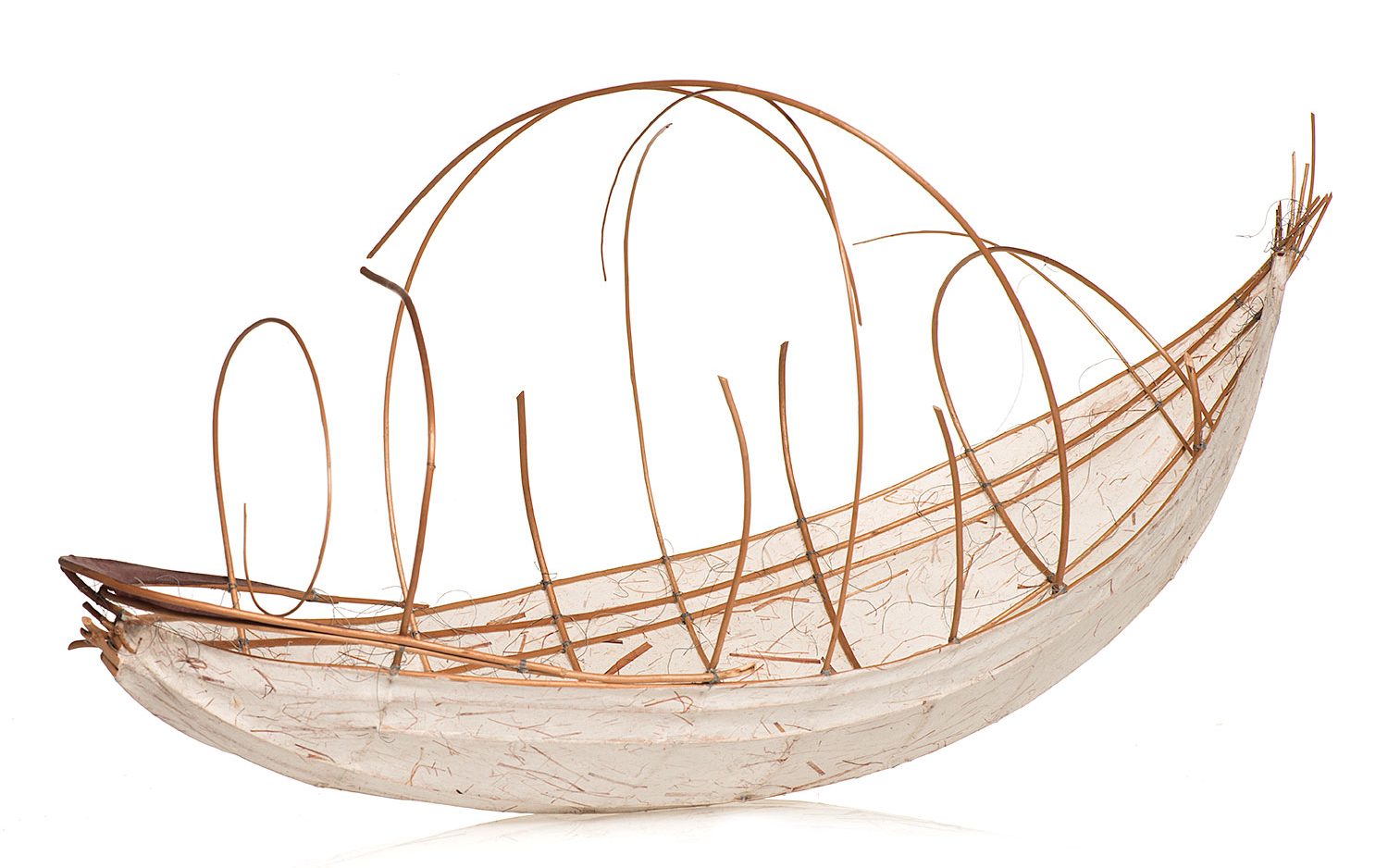 At browngrotta arts, many of the artists we represent work with natural materials and express care and concern for the environment in their work. A few years ago, we worked worked with Jane Milosch, now Visiting Professorial Fellow, Provenance & Curatorial Studies, School of Culture & Creative Arts, University of Glasgow, to curate an exhibition of basketmakers working in natural materials. The exhibition, Green from the Get Go: International Contemporary Basketmakers, began at the Wayne Art Center in Pennsylvania then traveled to the Edsel & Eleanor Ford House in Michigan and the Morris Museum in New Jersey and was the subject of our 40th catalog http://store.browngrotta.com/green-from-the-get-go-international-contemporary-basketmakers/.
The exhibition featured 75 works by 33 artists from Canada, Europe, Scandinavia, Japan, UK and the US, all of whom took inspiration from Nature and the history of basketry. Some were early innovators of 20th-century art basketry, and others emerging talents. Below are some works by artists that were part of Green from the Get Go.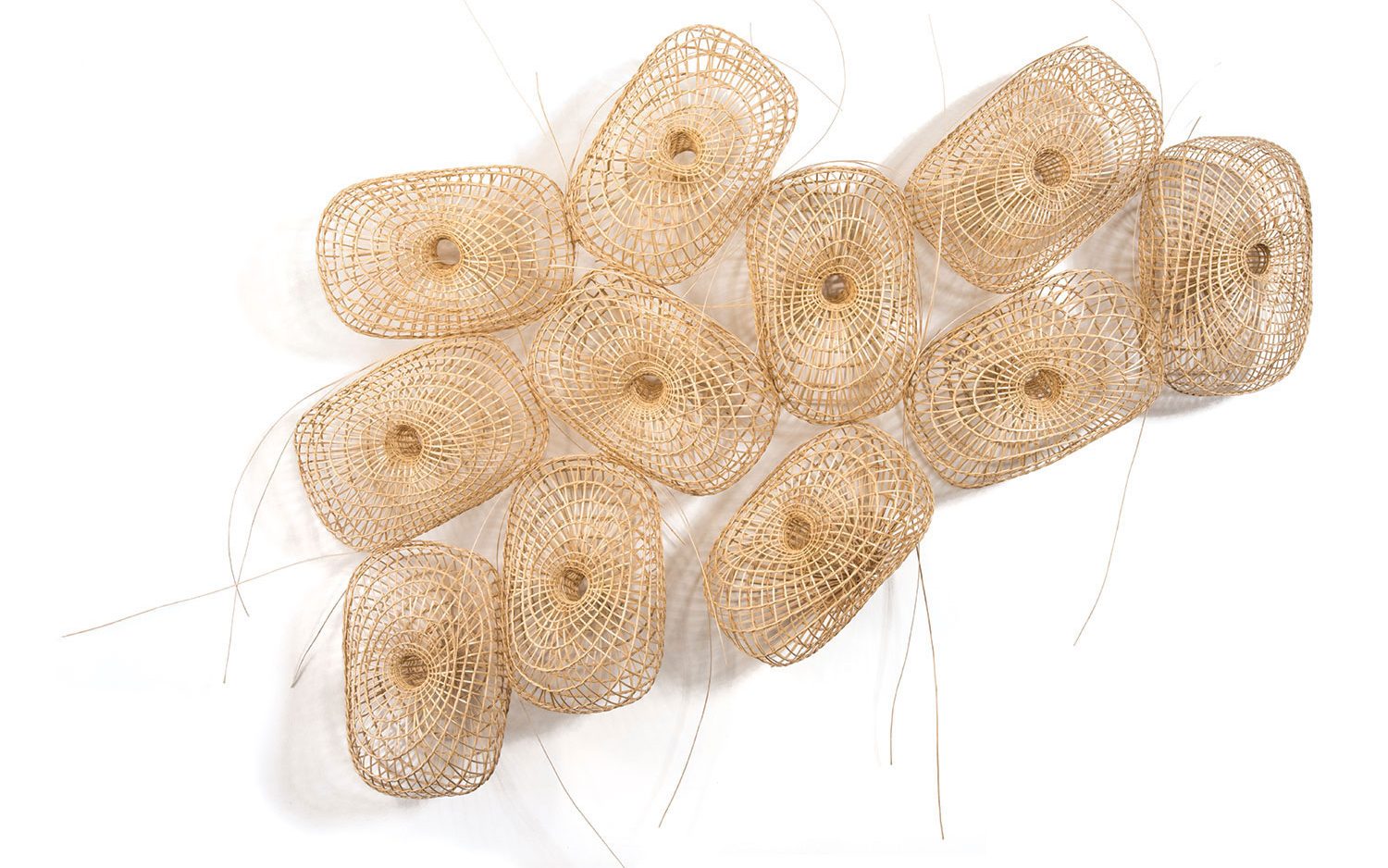 As Milosch wrote in her essay for the catalog, The Entanglement of Nature and Man, "The artists in this exhibition have a strong connection to the land, whether cultivated fields or wild prairies, marshes or forests. Several cultivate, harvest, and prepare the materials from which they construct their work. They have a respectful awareness of the origin of things, and of the interconnected aspects of nature and ecosystems, which are both fragile and resilient."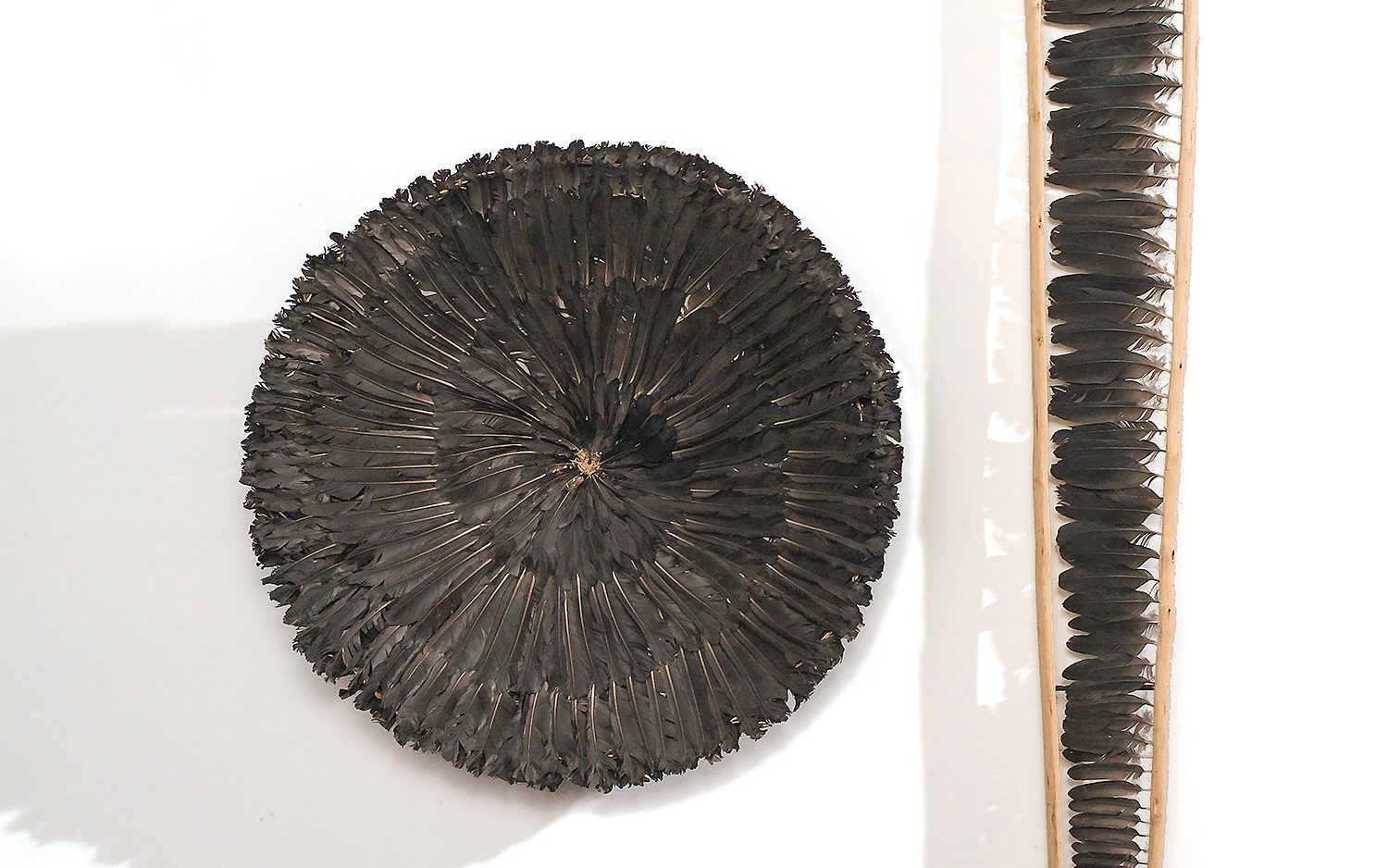 Chris Drury's work has taken him to seven continents, where he makes site-specific sculptures with indigenous flora and fauna he collects and employs in both a hunter-gatherer and scientist-like fashion, often with the help of regional communities. His Basket for Crows, 1986, a basket-like vessel made from crow feathers, accompanies a ladder or totem-like form. The shamanistic qualities of this particular combination recall universal symbols and myths about the here-and-now and the afterlife.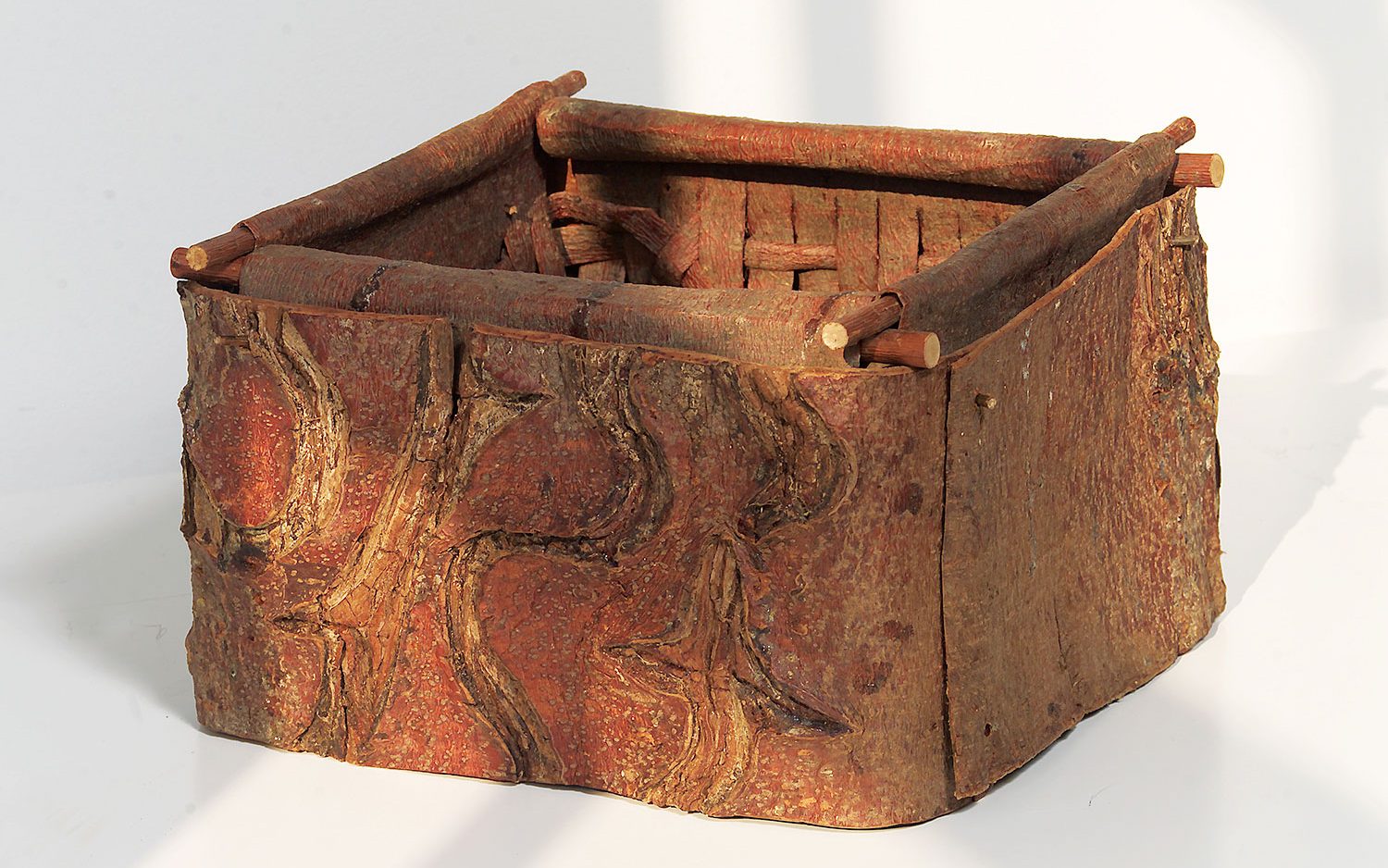 The late Ohio basketmaker and wood sculptor Dorothy Gill Barnes explained her use of materials as "respectfully harvested from nature" and that "the unique properties I find in bark, branches, roots, seaweed and stone suggest a work process to me. I want this problem solving to be evident in the finished piece." Her Dendroglyph series began as experimental drawings on trees soon to be logged. While the sap is flowing up the trees, she carves into the bark, so that the drawings change organically. When she was satisfied with these "drawings," she carefully removed the bark. Her White Pine Dendroglyph, 1995-99, combined these raw drawings with traditional woven basketry techniques, and the result is a kind of sculpted drawing, created in concert with a living tree.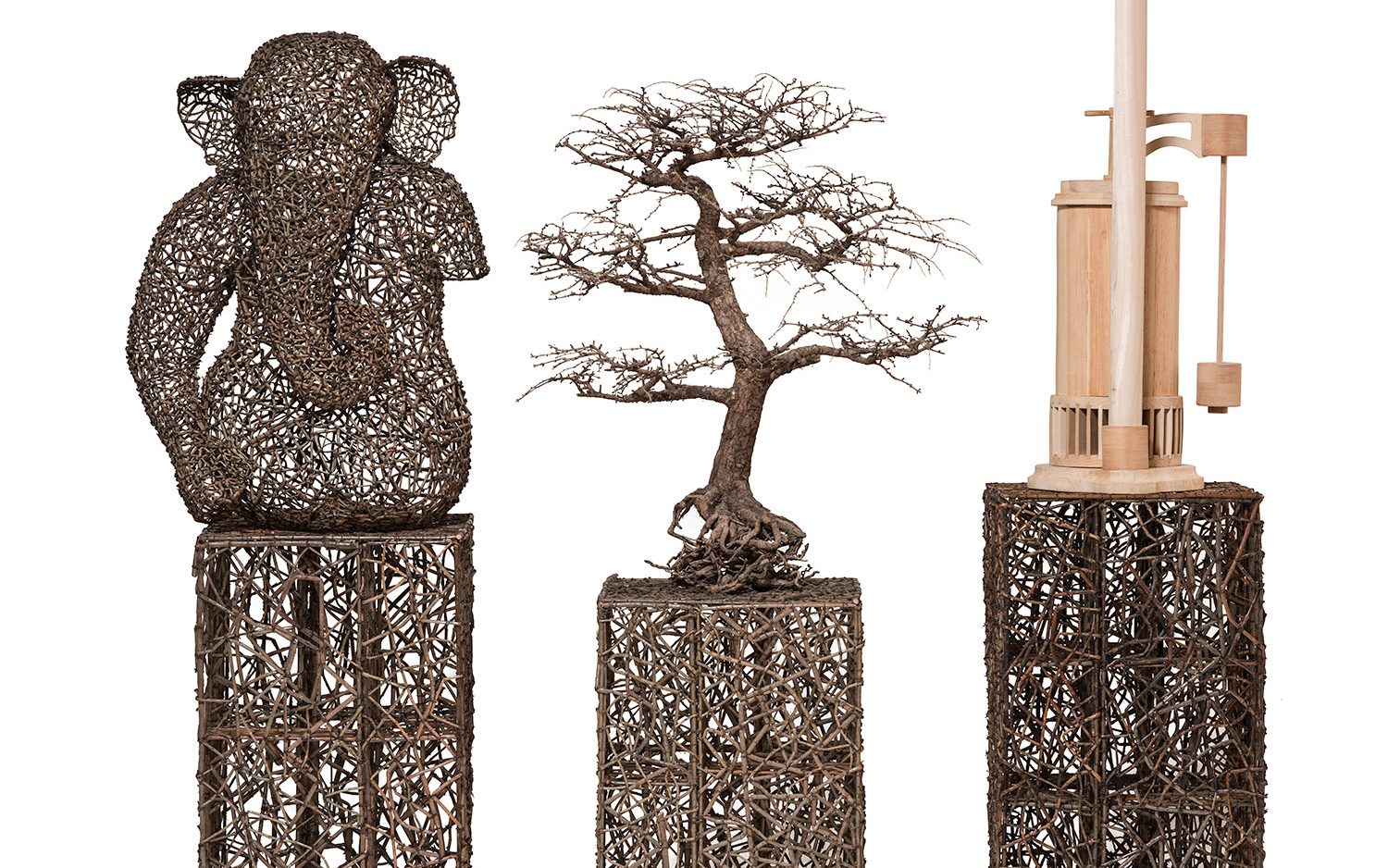 John McQueen's Same Difference, 2013 draws attention to the cosmos and the relationship between the divine, man and Nature. He connects three seemingly disparate objects through something that is not visible but present in all: water, a necessary, life-nurturing resource for animals, plants and humans. These objects are displayed side-by-side, atop see-through basket-like pedestals, suggesting a kind of tenuous underpinning in their relationship to each other. All three draw water, but have their own history and function: the first is a hybrid human/elephant, which draws water through its trunk and recalls the Hindu god Ganesh, known as the patron of arts and sciences and the diva of intellect and wisdom; the second is a dead, but intact, bonsai tree with its stunted root structure that once drew water; and, the third is a manmade tool, a sump pump, engineered by humans to aid them in drawing water. McQueen comments, "Each piece is on its own stand, and they're arranged in a line, like words. I'm trying to tell a story using what seem to be unrelated objects. I hope the viewer will say, 'Why are these next to each other?' and try to figure out a relationship." 
The works in Green from the Get Go, compel the viewer to think of Nature in new ways," wrote Milosch, —"sustaining us, providing mediums for art, acted on by man, and influencing us in return. It's a sensual and spiritual journey that takes time and reason." A journey with Nature that's worth taking often. Happy Earth Day!