Gyöngy Laky tells us more about the making of her recent work, Variant. Specifically she answers, Why golf tees?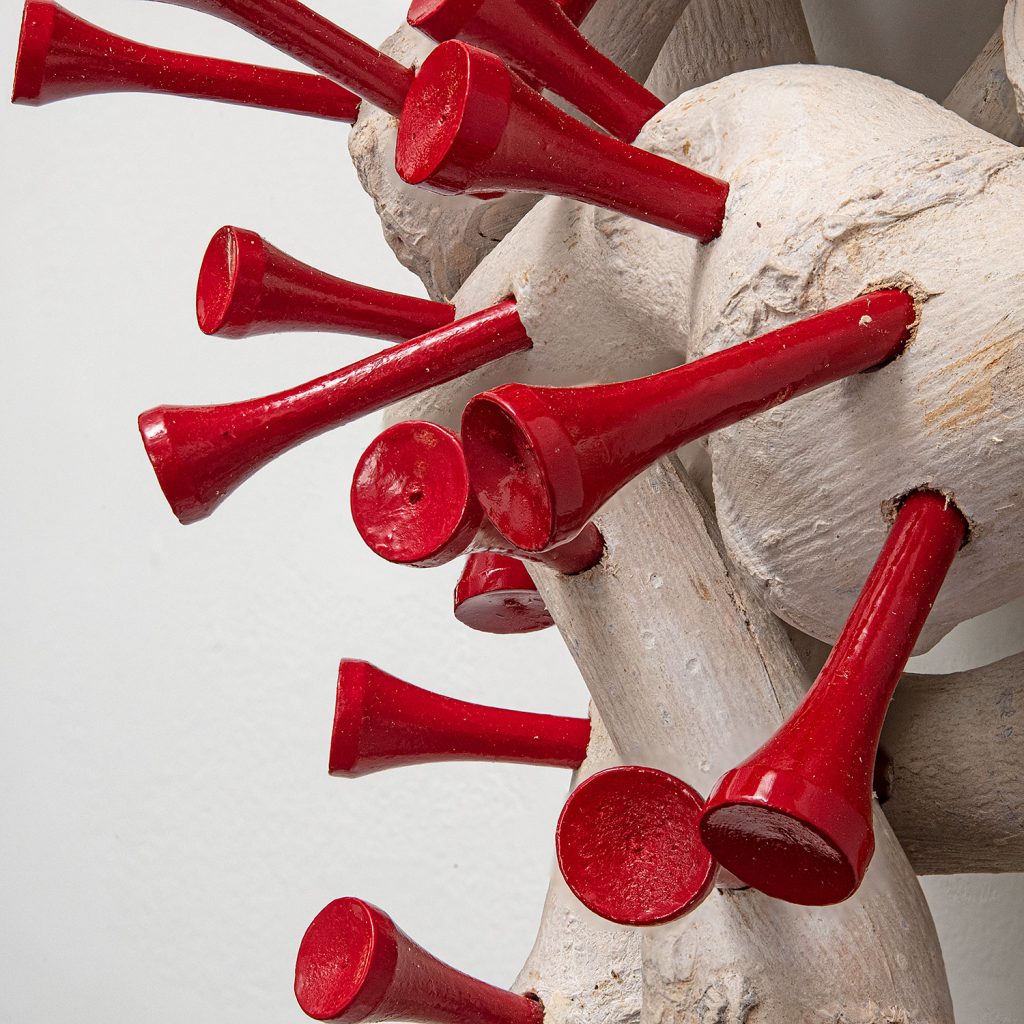 "My current interest in use of golf tees in my sculptures arose during the Trump presidency. He had criticized President Obama for spending time playing golf. Trump, however, spent much more time on the golf course than Obama had – another of Trump's hypocrisies. Golf tees became emblematic representation of Trump for me, as were his ubiquitous red neckties. I searched for red golf tees to suggest a connection to Trump in some of my artwork.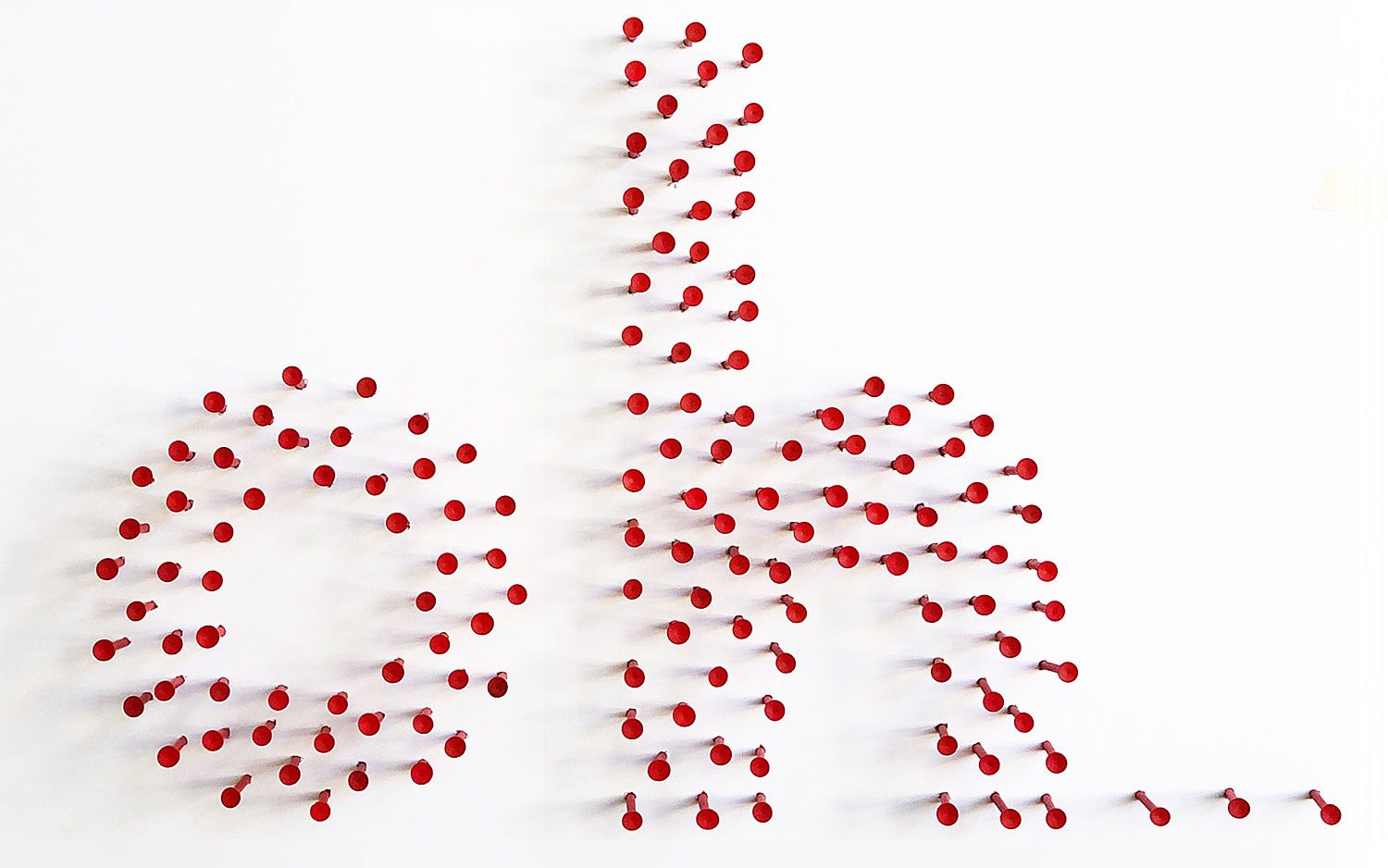 Having been glued to the news during all of 2020, by the beginning of 2021, I was convinced that the pandemic in the U.S. could have been far less damaging and deadly had Trump not dismantled the government's infectious disease unit, undermined the CDC, pulled out of the WHO. If early in 2020 Americans had been urged to wear masks numerous deaths and illnesses could have been avoided. A number of experts believe that 80-85% mask wearing during the first few weeks/months of the appearance of the virus would have avoided the pandemic levels in the U.S. and saved many lives. The virus would not have had a field day to grow and spread in millions of noses. I felt a strong urge to create an artwork that addressed the virus and its association with Trump's trivializing of the danger of Covid-19.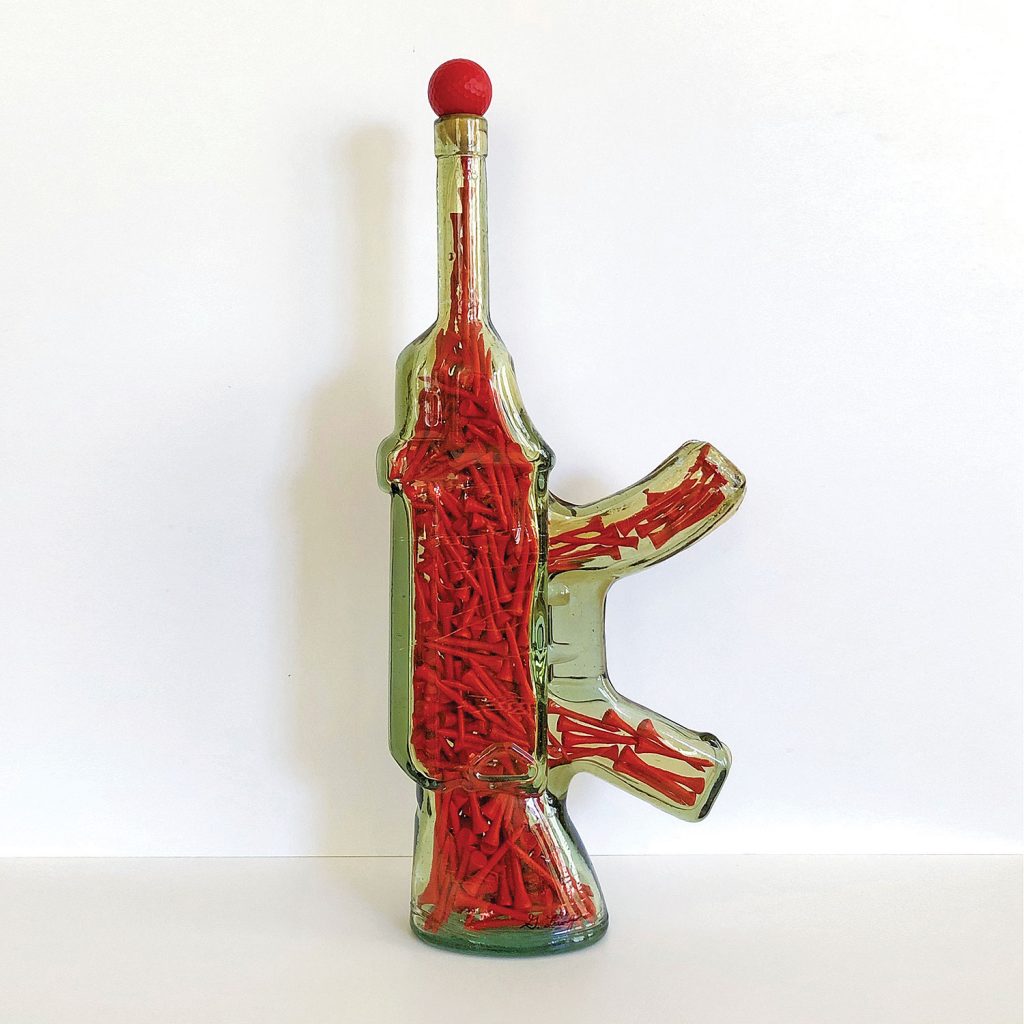 The golf tees heads looked like the graphic representations of the virus in the daily news. I had used golf tees in my art work, but I had never used them as a structuring element. As I handled the golf tees I realized that they were much like pins or nails or toothpicks (another small wooden wonder) or could even provide the kind of joining that the screws I use to structure sculptures did. The ones I found are 3 1/4″ HUGE Ripstixx Mustang Red extra long.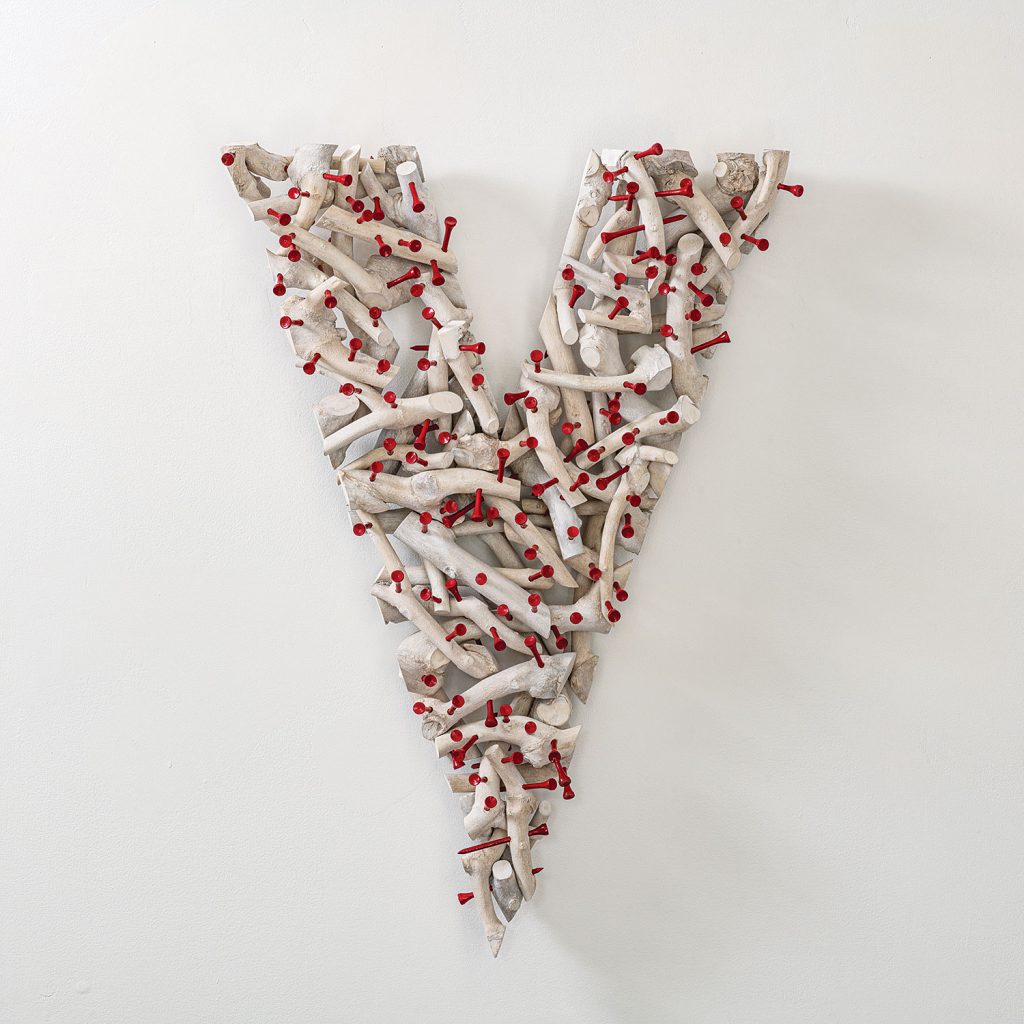 Had it not been for the virus I would not have discovered how effective and beautiful golf tee connectors could be. Not only do the tees hint to Trump, using twigs connects to nature and the climate crisis's role in the pandemic as well. Painting the branches white suggests bones – a nod to the avoidable deaths of so many."