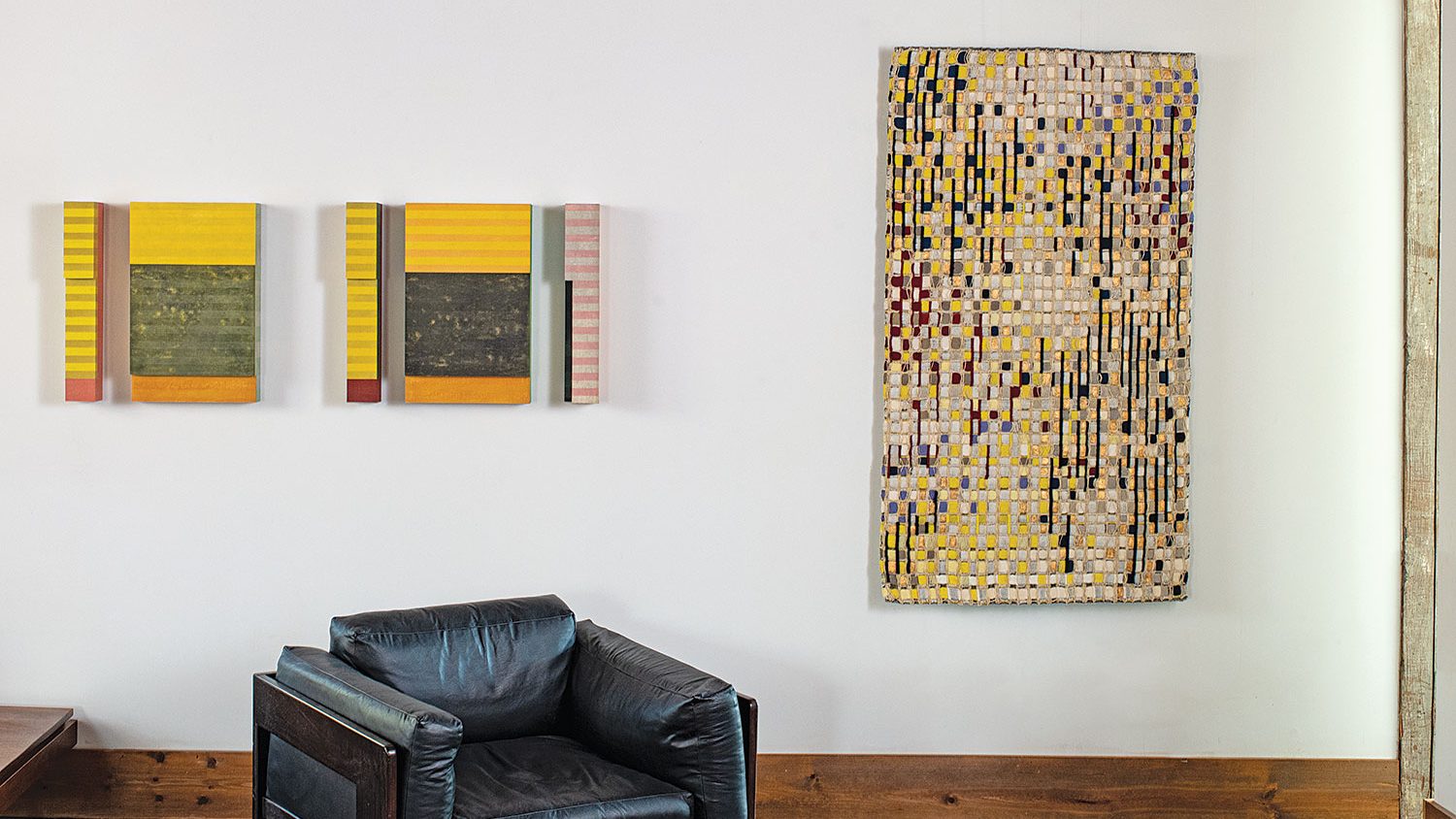 This Saturday at 11 am, our Spring Art in the Barn exhibition: Adaption: Artists Respond to Change opens to the public. We can't describe it better than ArteMorbida: the Textile Arts Magazine did. "This project is born from the reflection on how the world of art and its protagonists, the artists, had to rethink and redesign their action, when the pandemic, significantly affecting the global lifestyle, compelled everyone to a forced and repeated isolation," the magazine wrote. "But the need to adapt their responses to change, generated by the complicated health situation, was only the beginning of a broader reflection that led the two curators [Rhonda Brown and Tom Grotta] to note that change itself is actually an evolutionary process immanent in human history, generative, full of opportunities and unexpected turns."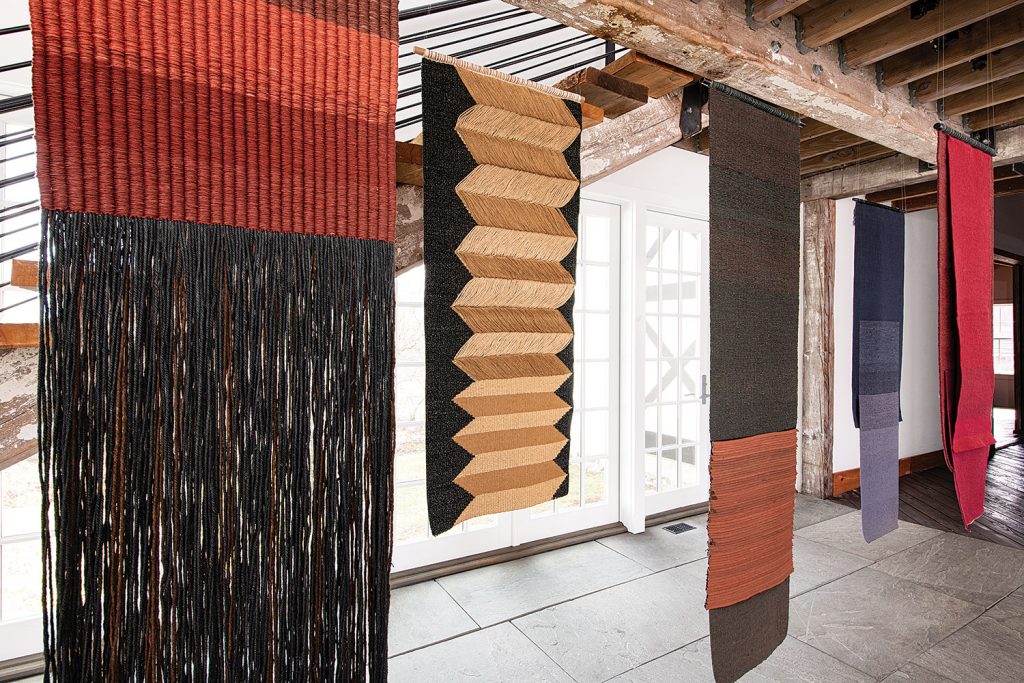 The 48 artists in Adaptation pose, and in some cases answer, a series of interesting questions about art. Does it offer solutions for dealing with daily stress? For facing larger social and global issues? How do artists use art to respond to unanticipated circumstances in their own lives. The work in the exhibition offers a wide variety of responses to these questions.
Several of artists wrote eloquently for the Adaptation catalog about how art has helped them manage the stress and upheaval of the past year. Ideally, for those who attend Adaptation: Artist's Respond to Change that calming effect will be evident and even shared.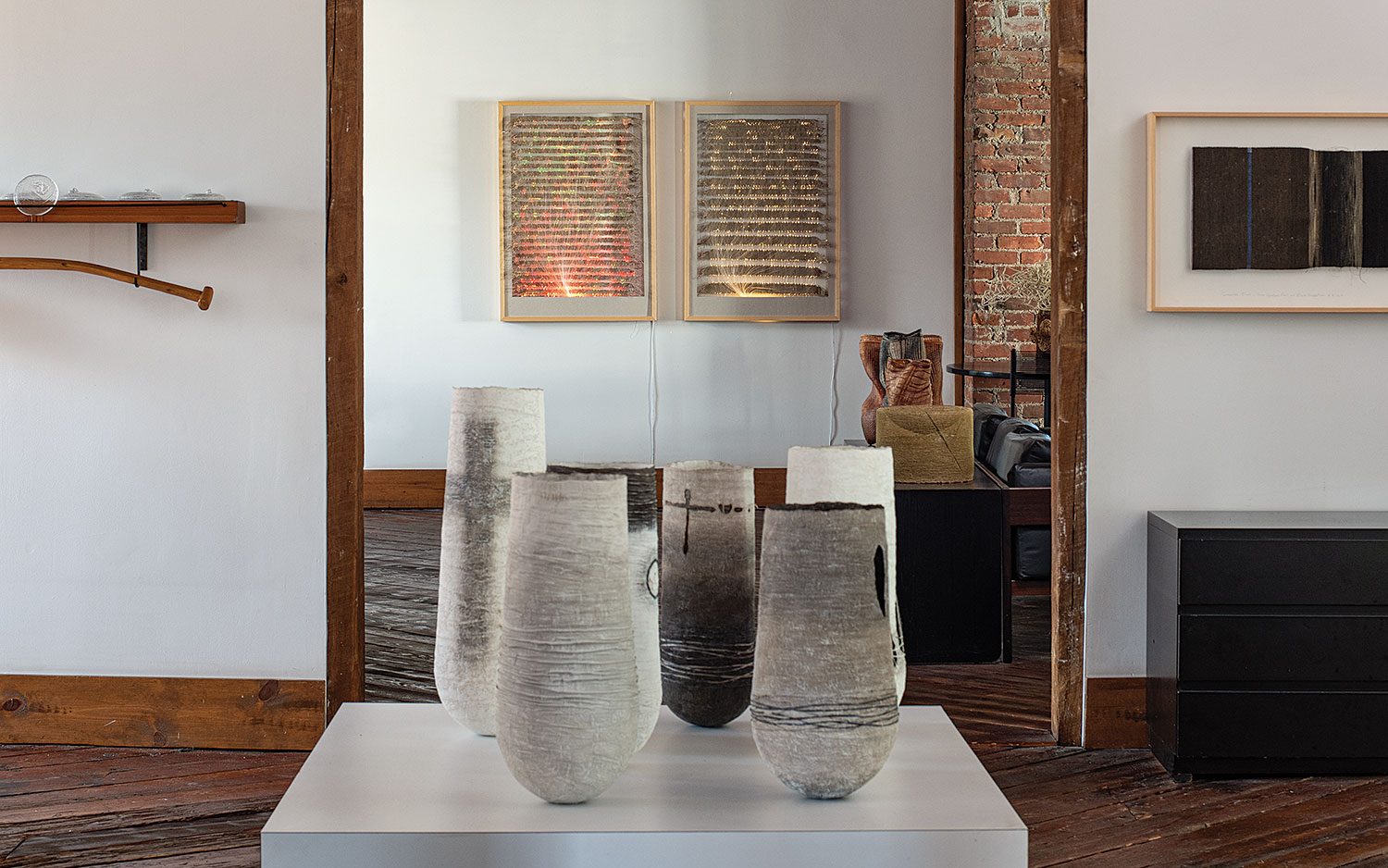 Wlodzimierz Cygan of Poland says the time of the pandemic allowed him to draw his attention to a "slightly different face of Everyday, the less grey one." He found that, "slowing down the pace of life, sometimes even eliminating some routine activities, helps one to taste each day separately and in the context of other days. Time seems to pass slower, I can stay focused longer." Life has changed in Germany, Irina Kolesnikova told us. Before the pandemic, "we would travel a lot, often for a short time, a few days or a weekend. We got used to seeing the variety in the world, to visit different cities, to go to museums, to get acquainted with contemporary art. Suddenly, that life was put on pause, our social circle reduced to the size of our immediate environment." Kolesnikova felt a need to dive deeper into herself and create a new series of small works, Letters from Quarantine, "to just work and enjoy the craft."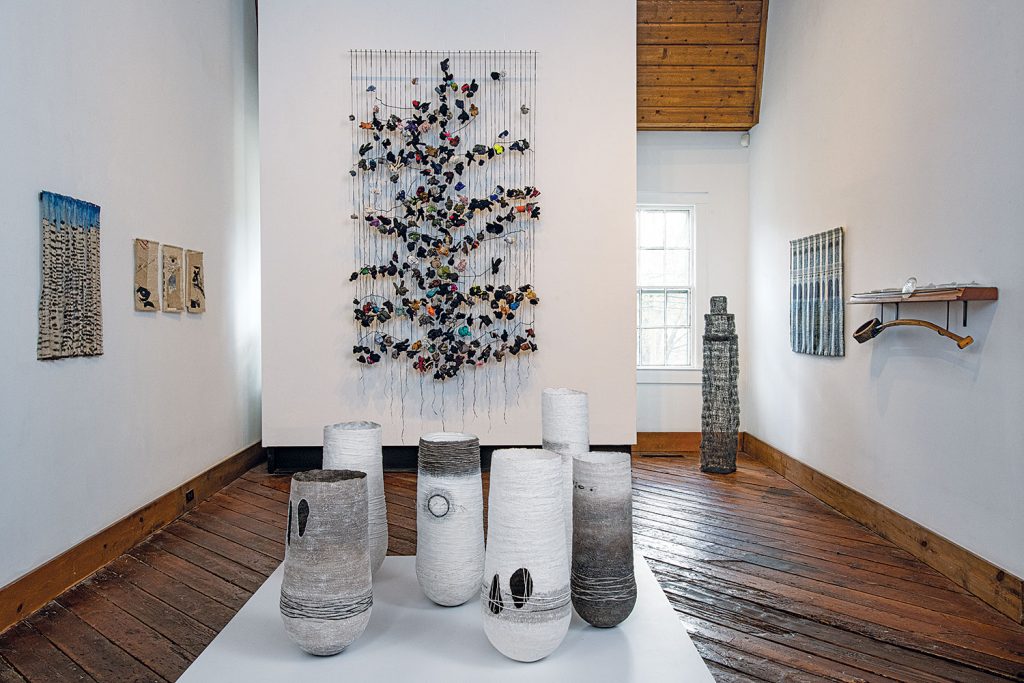 Other artists were moved to create art that concerned larger social issues. Karyl Sisson's Fractured III, makes use of vintage paper drinking straws to graphically represent in red and white the discontents seen and felt in America as the country grappled with police violence against Black Americans, polarized election politics and larger issues like climate change and the environment. Climate change and the danger of floods and fire were reflected in the work of the several artists in Adaptation. New Yorker Nancy Koenigsberg created Approaching Storm, adding an even greater density of the grey, coated-copper wire that she generally works with to build a darkened image that serves as a warning for the gravity of current events.
High water appears in Laura Foster Nicholson's view of Le Procuratie, which envisions a flooded Venice, metallic threads illustrating the rising waters. Works by Adela Akers and Neha Puri Dhir were influenced by wildfires in California and India, respectively.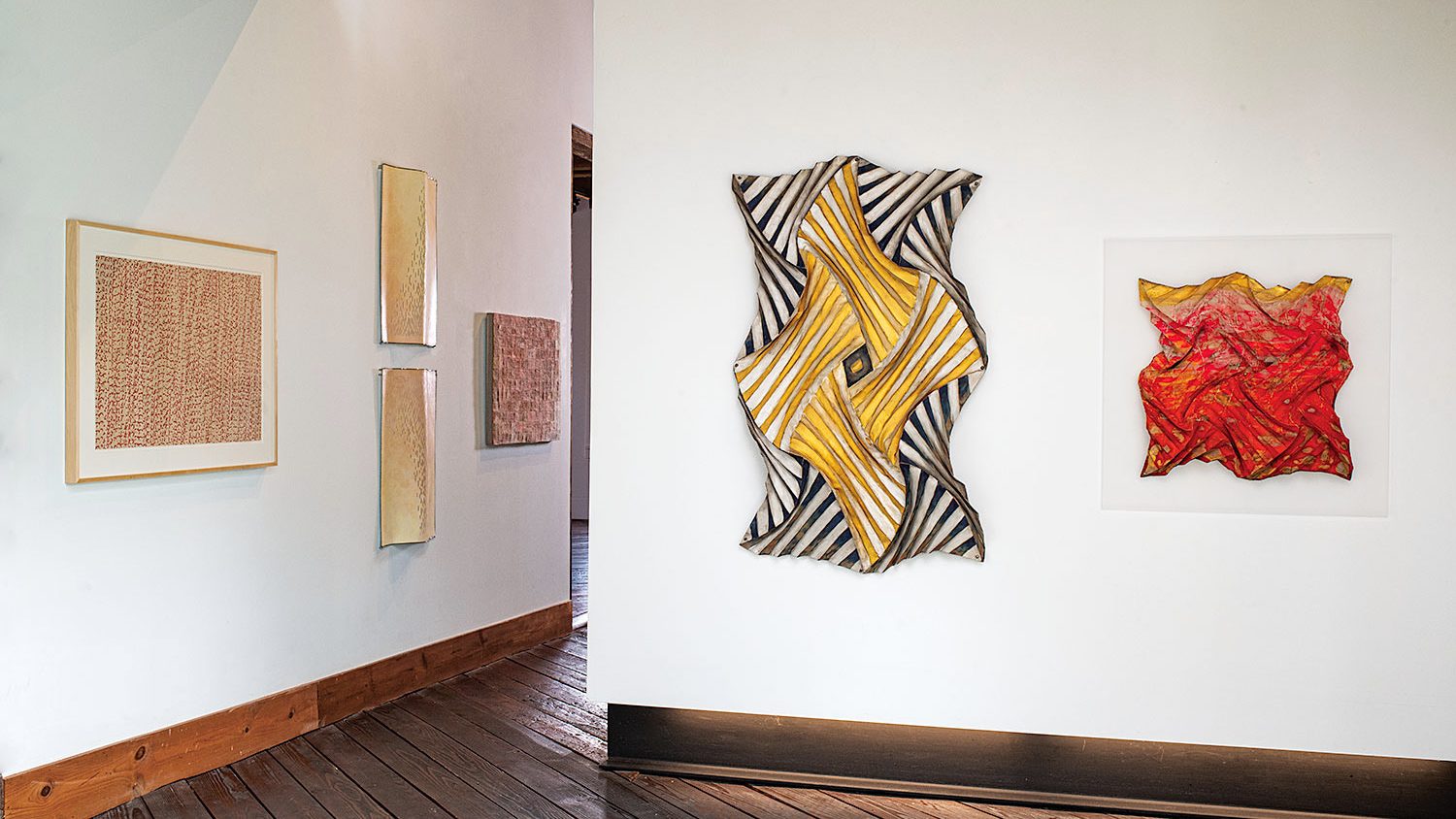 Still other artists found way to use their art as a meditative practice in order to face their sense of personal and public dislocation. For Jennifer Falck Linssen, the solution was to turn off all media, go outside and find inspiration in morning and evening light. For Paul Furneaux, initially cut off from his studio, the garden became an obsession as he undertook an extensive renovation. Returning to art making, the spring colors, greens and yellows he had seen while gardening, created a new palette for his work. Feeling the need for complete change, Hisako Sekijima turned away from basket finishing. Instead, immersing herself in the underlying processes of plaiting. Her explorations became both meditative and a process that led to new shapes.
Experience these artists' reflections on change in person. Schedule your appointment for Adaptation: Artists Respond to Change here:

https://www.eventbrite.com/e/adaptation-artists-respond-to-change-tickets-148974728423
The full-color catalog(our 51st) for Adaptation: Artists Respond to Change is available Friday May 7th:
http://store.browngrotta.com/adaption-artist-respond-to-change/