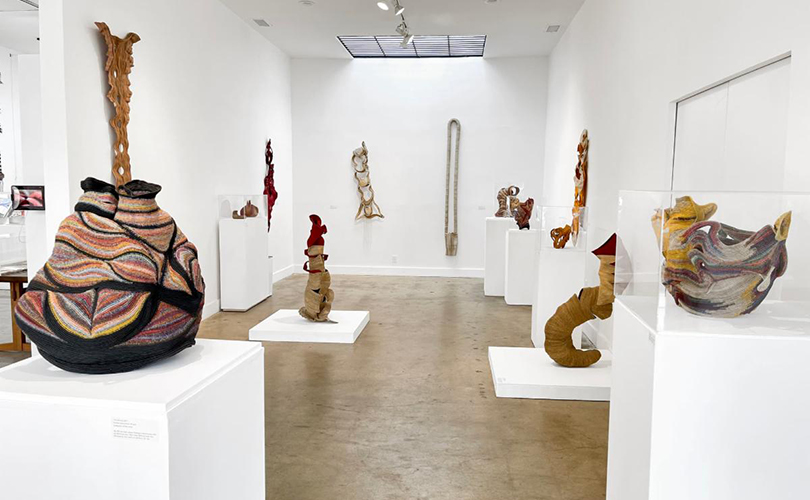 At the forefront of the revolution in fiber art, Ferne Jacobs has been creating innovative work since the mid-60s. At her retrospective in 2022 in Los Angeles, Building the Essentials: Ferne Jacobs, the Craft in America Center noted that Jacobs is recognized for her mastery of material and process. Reinventing and advancing traditional techniques used for basketry, including knotting, coiling, and twining, Jacobs has generated an entirely new language of sculptural art. Her acute sense of color melded with her poetic and intuitive approach set her work apart. You can order a copy of the catalog at browngrotta.com.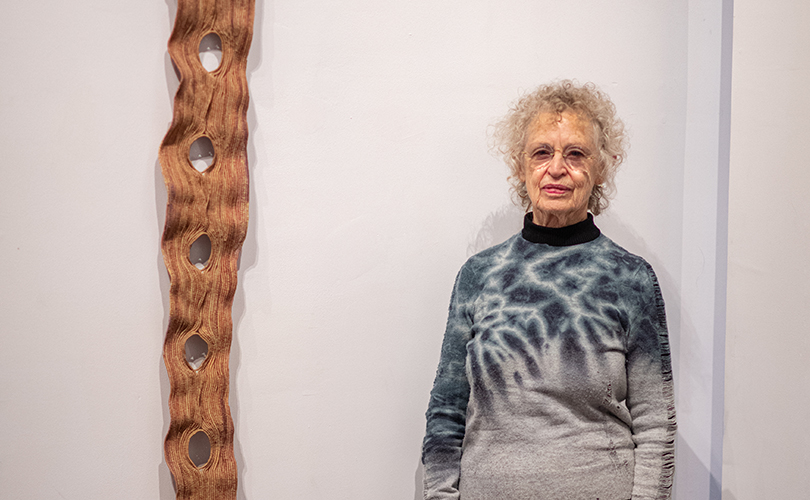 Ferne Jacobs began as a painter, exploring the possibilities of three-dimensional painting in the mid-1960s, before moving to weaving after workshops by such avant-garde fiber artists as Arline Fisch and Olga de Amaral. After the American Craft Museum (now Museum of Art and Design) exhibition Sculpture in Fabric (1972), Jacobs gained national attention for her work. Jacobs has taught and lectured on fiber arts and design since 1972. She received her M.F.A. from Claremont Graduate University in 1976 and has been featured in solo and group exhibitions throughout the United States and abroad. She is the recipient of the Flintridge Foundation Award for Visual Artists, and in 1995 she was named a Fellow of the College of Fellows by the American Craft Council.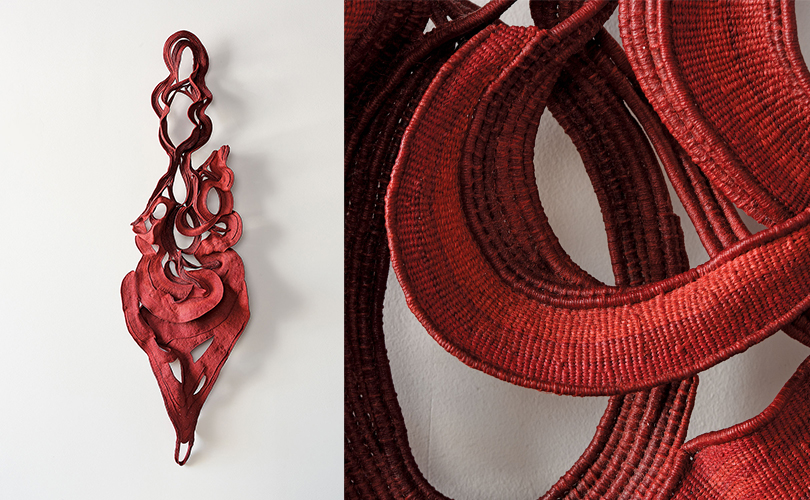 Jacobs' work is meticulous, intensive and personal. She felt particularly close to Interior Passages, "as though we are one and the same." She says that "[t]his has never happened so completely to me before. It has caused me to ask why, and to try to find a way to explain it to others. In the world I find myself today, feminine values are often desecrated. I am beginning to understand that there is no such thing as a 'second class citizen' — anywhere, anytime. There are aspects of world culture where weak people try to control others; because that is the only way they feel their own existence." Interior Passages emphatically resists that approach. "Interior Passages knows she exists," Jacobs notes. "She needs no one to tell her who she is or what she is. She knows her value, and I expect the world to respect this inner understanding. When it doesn't, I think it moves toward a destructiveness that can be devastating."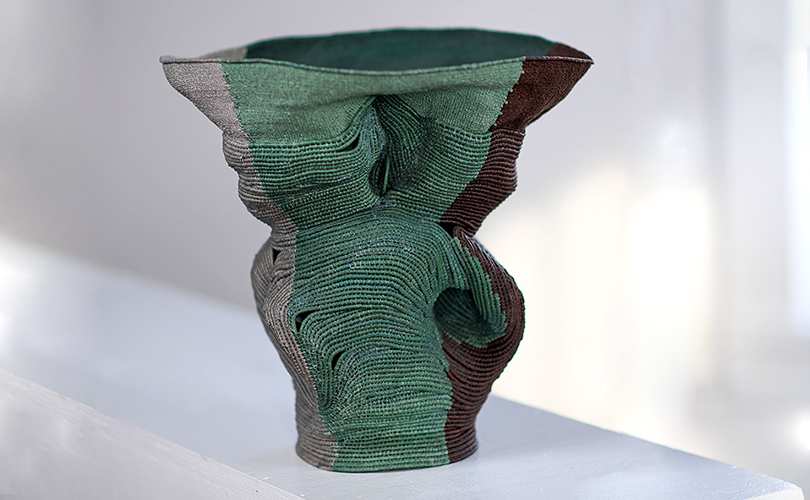 Open Globe reflects Jacobs' reaction to the environment. "The title Open Globe came from experiencing the piece as I was making it," Jacobs explains. "In my mind, it was the earth. The colors green, brown, blue, grey are the elements on our planet. Open came because there is no bottom or top. The piece is open, so can we see the earth as a globe/ball and open/unending." The undulations in Blue Wave operate on numerous levels, conjuring ancient Greek pottery, wave froth and water, and the female form among other references.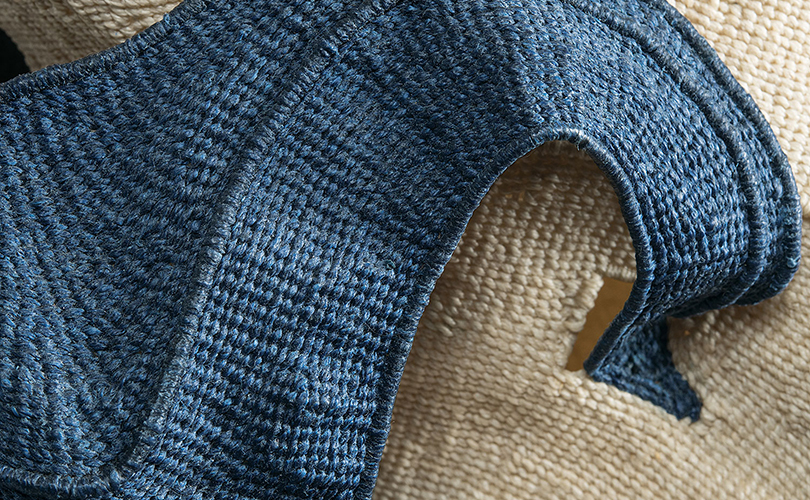 Jacobs's work is found in many public collections, including the Smithsonian American Art Museum, Washington D.C., the Metropolitan Museum of Art, New York, New York, the Museum of Arts and Design, New York, New York, the Museum of Fine Arts, Boston, Massachusetts, the de Young Museum, San Francisco, California and the Rhode Island School of Design, Providence, Rhode Island.
Ferne Jacobs' work will be included in browngrotta arts' spring 2023 exhibition Acclaim! Work by Award-Winning International Artists. You can order a copy of the catalog Ferne Jacobs: Building the Essentials at browngrotta.com.