We last reported on museum acquisitions of works by artists from browngrotta arts in 2019. There has been continued interest in acquiring work by these artists in the two years since by museums and art programs in the US and abroad. browngrotta arts has placed several works and acquisitions have occurred through the efforts of other galleries, artists and donors. As a result, we have a long list of aquisitions to report. In this, Part I, acquisitions in the Untied States: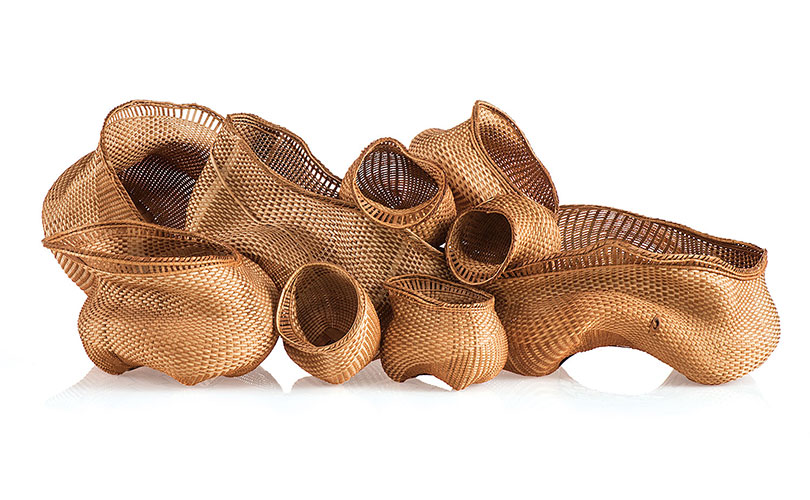 Polly Adams Sutton
Polly Adams Sutton's work Facing the Unexpected has been acquired by the Smithsonian American Art Musuem. It's going to be part of the Renwick's 50th anniversary exhibition in 2022.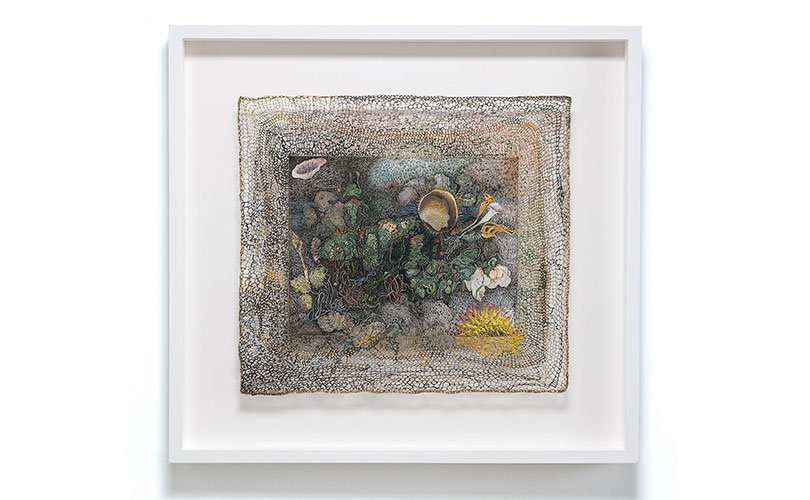 Norma Minkowitz
Goodbye My Friend by Norma Minkowitz was gifted to the Renwick, Smithsonian American Art Museum, in memory of noted fiber art collector, Camille Cook.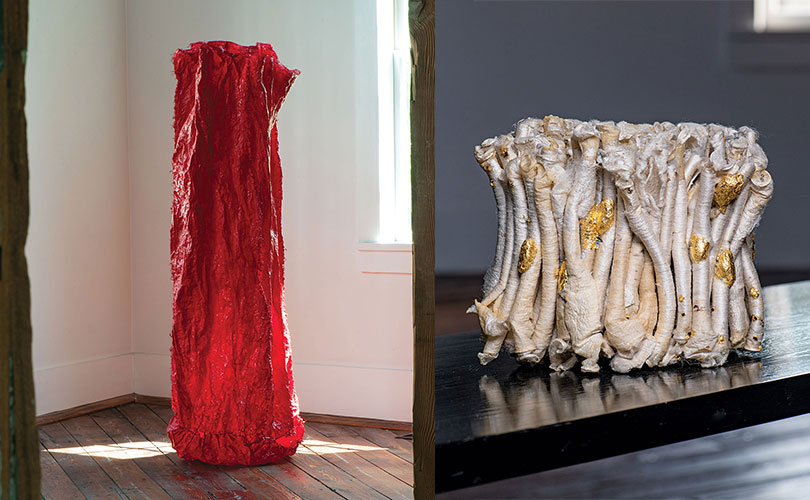 Kiyomi Iwata
Two works, Red Aperture and Fungus Three by Kiyomi Iwata were acquired by The Warehouse, MKE in Milwaukee, Wisconsin. Two works by Iwata, Grey Orchid Fold V made in 1988, and Auric Grid Fold made in 1995 were donated to the Philadelphia Art Museum.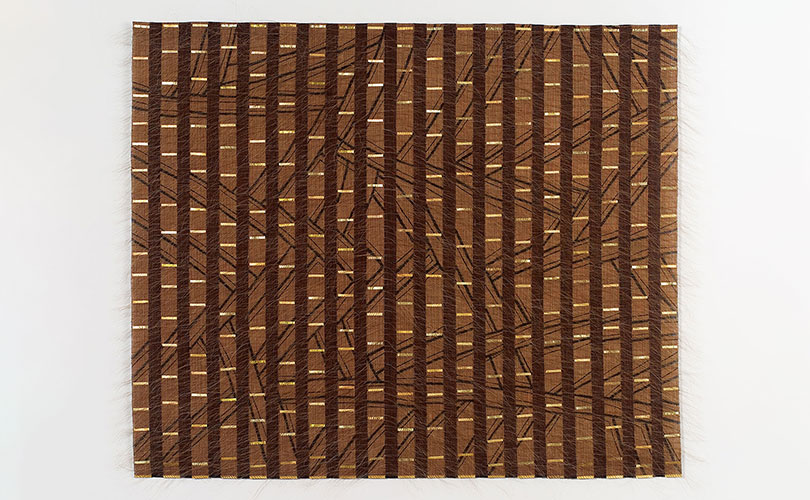 Adela Akers
Adela Akers' work, Traced Memories from 2007 was acquired by the DeYoung Museum in San Francisco, California in 2020.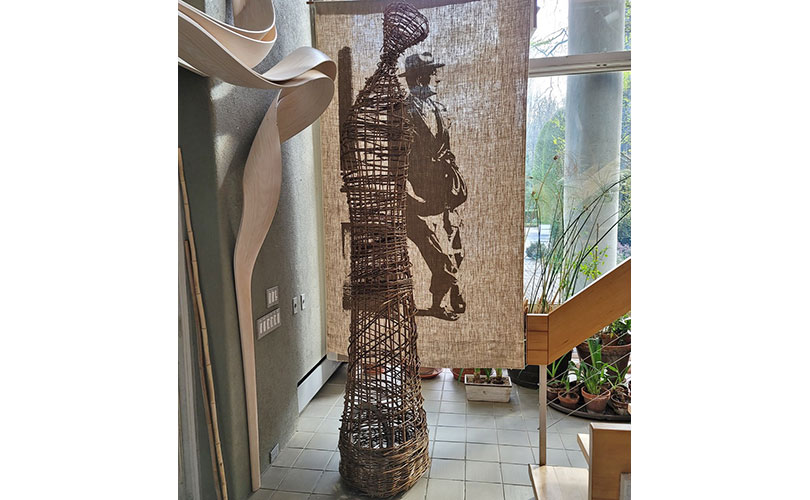 Dawn MacNutt
Dawn MacNutt's 9 foot-high willow sculpture, Larger Than Life, was acquired by Longhouse Reserve in East Hampton, New York in 2021.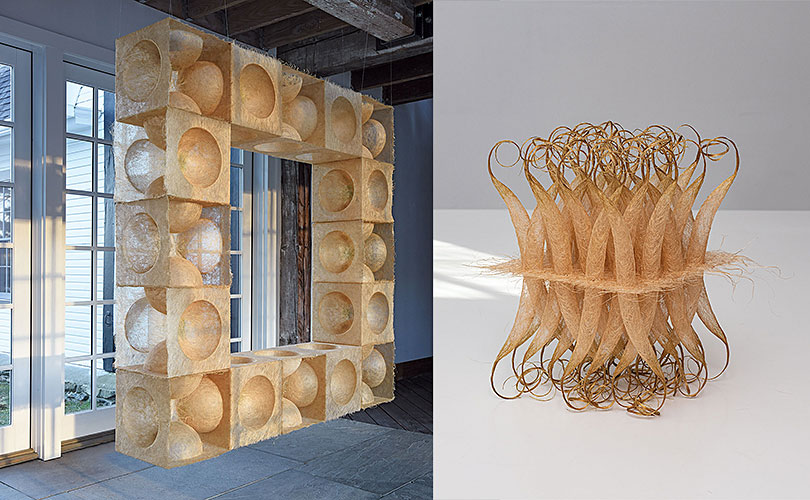 Naoko Serino
Two works by Naoko Serino, Generating Mutsuki and Existing 2-D, were acquired by The Warehouse, MKE in Milwaukee, Wisconsin.
Ferne Jacobs
A work by Ferne Jacobs, Slipper, made in 1994, was donated to the Philadelphia Art Museum. Another, Centric Spaces, from 2000, was donated to Houston Museum of Fine Art.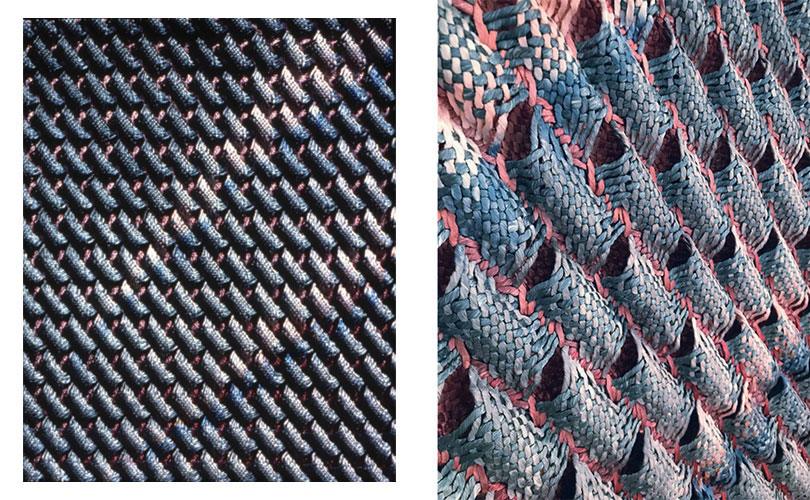 Lia Cook
The Los Angeles County Museum of Art (LACMA) purchased Presence Absence Tunnel Four, 1990, by Lia Cook, in 2019.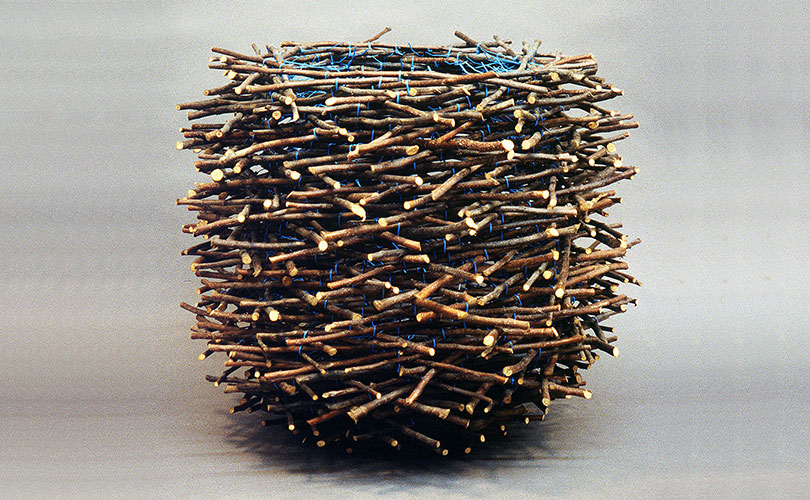 Gyöngy Laky
The Oakland Museum of California in California acquired Noise at Noon by Gyöngy Laky this year. In 2019, the U.S. District Court for the Northern District of California Historical Society, added That Word to its collection and the Crocker Art Museum in Sacramento, California, added Ex Claim! The Art in Embassies program of the US Department of State, acquired Seek, for the US embassy in Pristina, Kosovo.
Congratulations to the artists and acquiring organizations!