We've been kicking off the year at browngrotta arts with some impressive art, and we're excited to keep it coming for the rest of the year! In January, we introduced our followers to art from Eva Vargö, Ane Henriksen, Hisako Sekijima, Gjertrud Hals, Blair Tate and so many more talented artists. Just in case you missed it, we're recapping it here so you can view all of their impressive works in one place.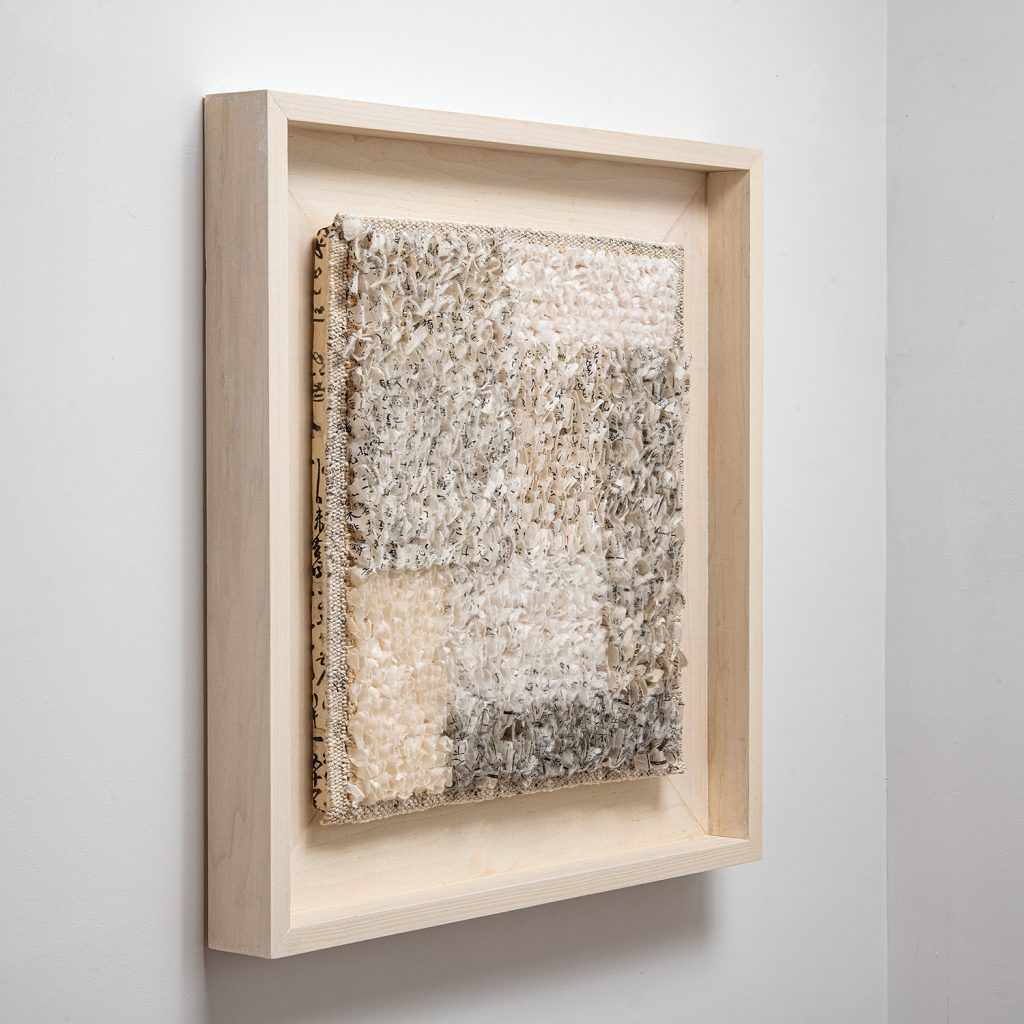 This art, Japandí, was created by Swedish artist, Eva Vargö. When creating this piece, Vargö used Japanese and Korean book papers collected throughout her travels across East Asia. Vargö integrated these materials through a complex process where she fused paper and linen-thread materials into her weaving technique. When asked about why she creates, she has said she often weaves to deals with life's fast pace.
"The working process is often repetitive and so it becomes meditative," said Eva Vargö. "Mostly it gives me some peace of mind and my aim is to work at a slow pace. To be able to do one thing at a time without rush and to let go – to meet the unforeseen. I want to trust my intuition and my inner voice."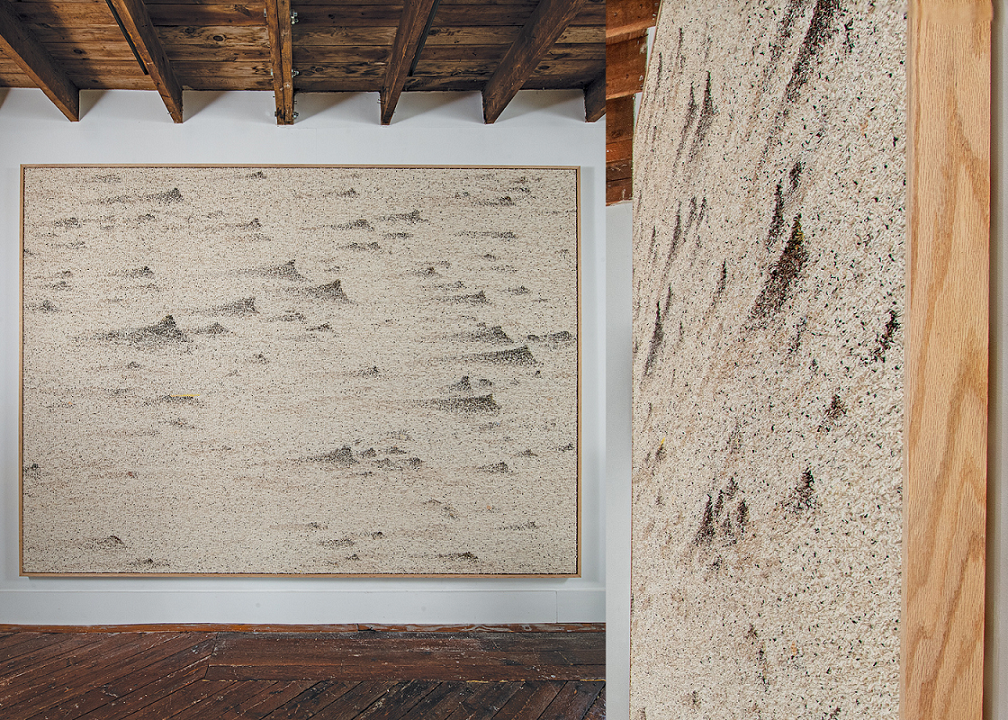 This artwork, Reserve, was handwoven by Danish artist Ane Henriksen. This profound piece was created with the intention of highlighting some of the ecological peril that was see in our society today. When explaining this piece, Henriksen said:

"Nature is threatened," said Ane Henriksen. "I hope this is expressed in my image, which at first glance can be seen as a peaceful, recognizable view of nature, but when you move closer and see the material, it might make you uneasy, and add thoughts of how human activity is a threat against nature. By framing the nature motif museum-like in a solid oak frame, I try to make you aware how we store small natural remains in reserves — in the same way as we store exquisite objects from our past history in our museums."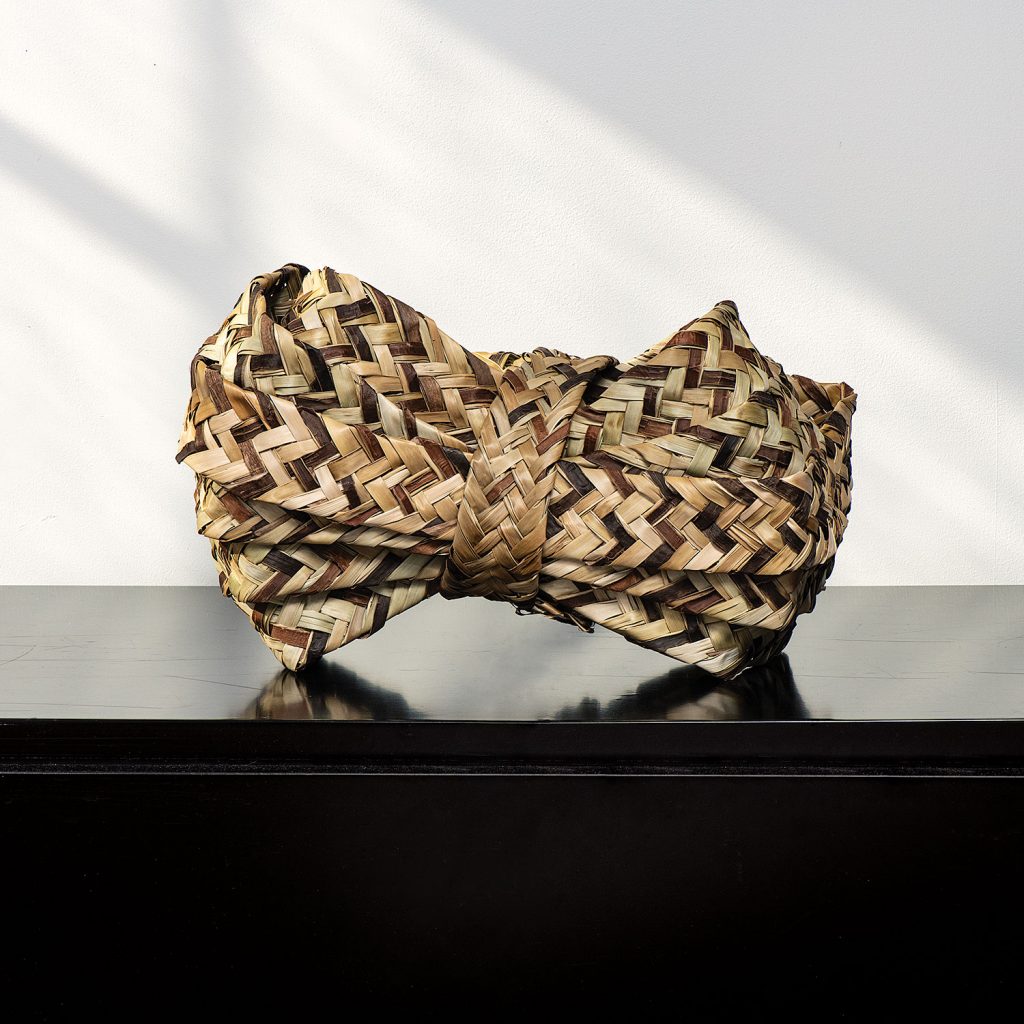 Suspended Decision was created by acclaimed Japanese artist Hisako Sekijima. In the art world, Sekijima has long been recognized as an artist whose innovation and artistry seem to know few bounds as her techniques and approaches extend well beyond traditional basketing making.

"I call myself a basketmaker because I inform my work by thinking and processing the nature and history of basketry," said Hisako Sekijima. "And also, because in order to realize the ideas, I choose to use materials and structural methods that have typically been used for basketmaking. It pleases me that my ideas and the final results of my work expand the boundary well beyond what I once thought of as the domain of basketry."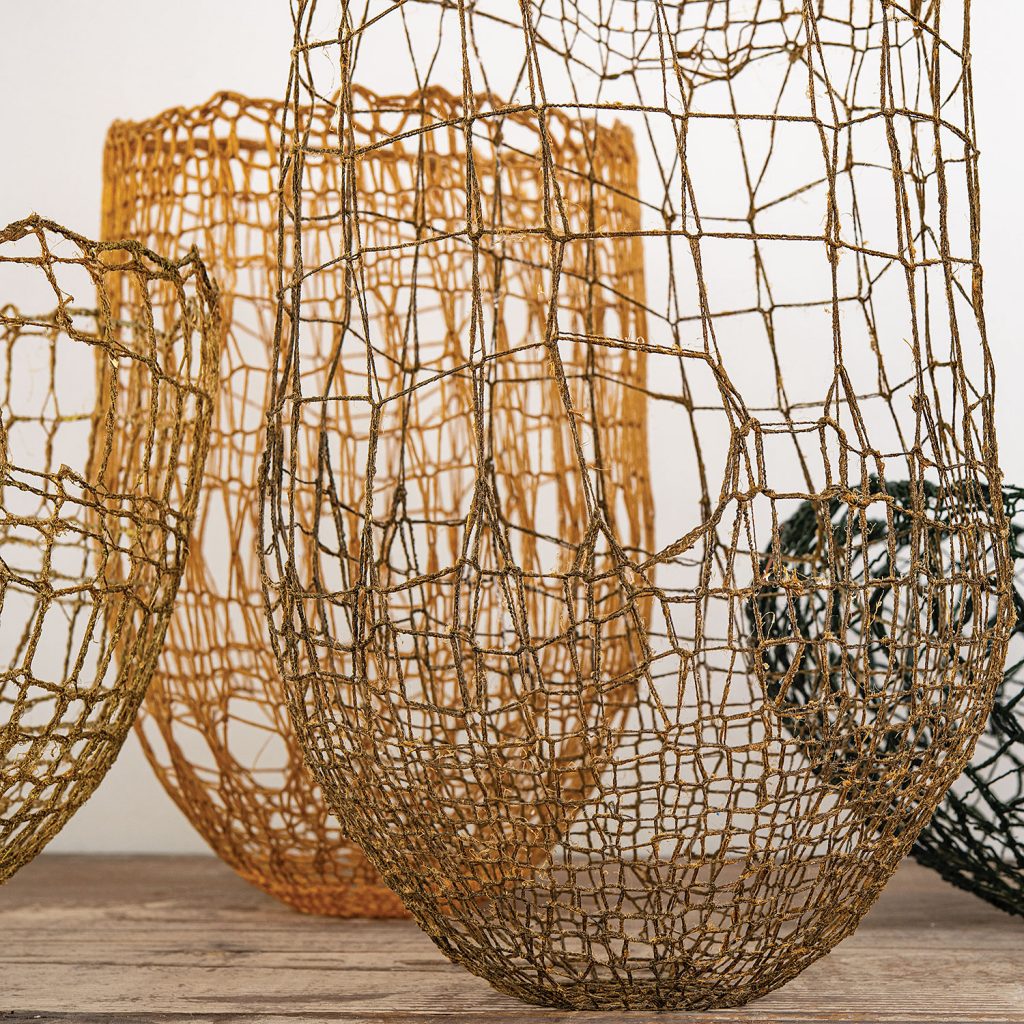 Norwegian artist, Gjertrud Hals, consistently pushes the envelope and impresses with her creative knitted vessels. Hals was born and raised on the northwestern coast Norway and has spent much of her time traveling and learning about various cultures, and she has discussed how these experiences largely influence her work today. More specifically, Hals has discussed how India, Jordan, Norway and Japan have had a significant impact on her artwork.

"As a seasoned traveler I have observed many different cultures," said Gjertrud Hals. "Much of my artistic work is an attempt at expressing the connection between the islands micro-history and the world's macro-history."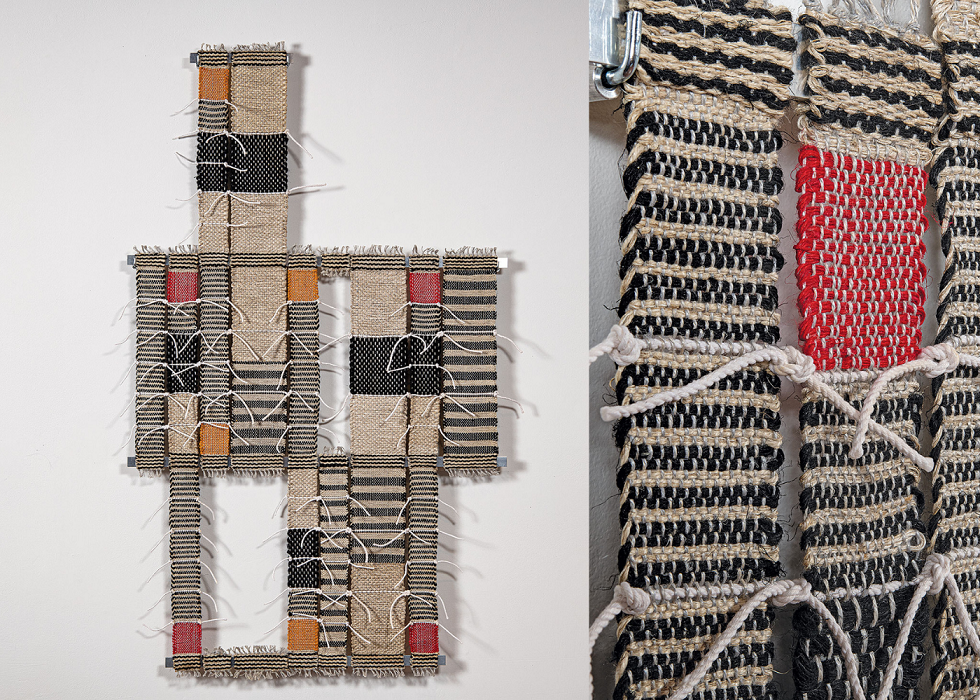 This piece comes from American artist, Blair Tate. Tate has been creating contemporary work since the 1970's under the influence of the 60's minimalism and modernist architecture and is known for exploring flat, woven grids in her work.

Pangaea was created last year amid the pandemic and was featured in our exhibition Adaptation: Artists Respond to Change. When creating this specific piece, Tate said she consciously wove to the very limits of her warp to minimize loom waste. Whereas in the past she said she may have incorporated interruptions in the strips while weaving, thereby wasting the unwoven warp; in Pangaea, the gaps emerge only in the rearranging.
Like what you see? We introduce new art every Monday! Follow us on social media to stay up-to-date with our latest works.