Our artists have been busy this fall. They are involved in a number of exhibitions and commissions, some of which we've listed below; some of which we will cover in next week's arttextstyle. We've also noted a few other exhibitions worth adding to your radar.
Exhibitions
Kyoto, Japan
The World of Textiles and Basketry
Ended October
Gallerie Aube
Kyoto University of the Arts
Kyoto, Japan
https://uryu-tsushin.kyoto-art.ac.jp/detail/1041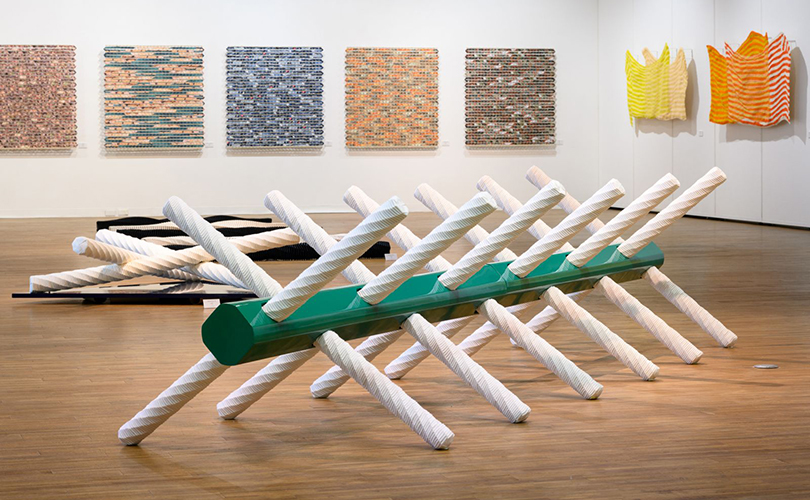 In September and October, 2022, as a milestone of 40 years at Kyoto University of the Arts, Keiji Nio, Professor, Department of Arts and Crafts, prepared an exhibition that combined his own history, woven kimono, tapestry, fiber art and basketry, which are rarely seen in the same venue. Aiming to create an exhibition space that transcended the scope of the group of works, he planned The World of Textiles and Basketry, held at the Galerie Aube attached to Kyoto University of the Arts. Included was work by Erika Otsuka, a traditional crafts exhibition exhibitor, Misako Nakahira, a tapestry artist who makes full use of tsuzureori, photographs and kasuri weaving, works of Megumi Takeda, a tapestry artist who combines the above, and the works of 30 artists, including Noriko Takamiya, who have been participating in and annual basketry exhibition for many years, all in the same venue, it was a fresh group of works that are not bound by materials or techniques.  In addition to classical textiles, there were many structures and works that can be called sculptures though "woven" at first glance. There are additional images in the University newsletter: https://uryu-tsushin.kyoto-art.ac.jp/detail/1041.
Irvine, California
Dissolve
University Art Museum
UC Irvine Institute and Museum of California Art (IMCA)
Through December 10, 2022
Interim Location:
18881 Von Karman Avenue
Suite 100
Irvine, CA 92612
https://imca.uci.edu/exhibition/dissolve/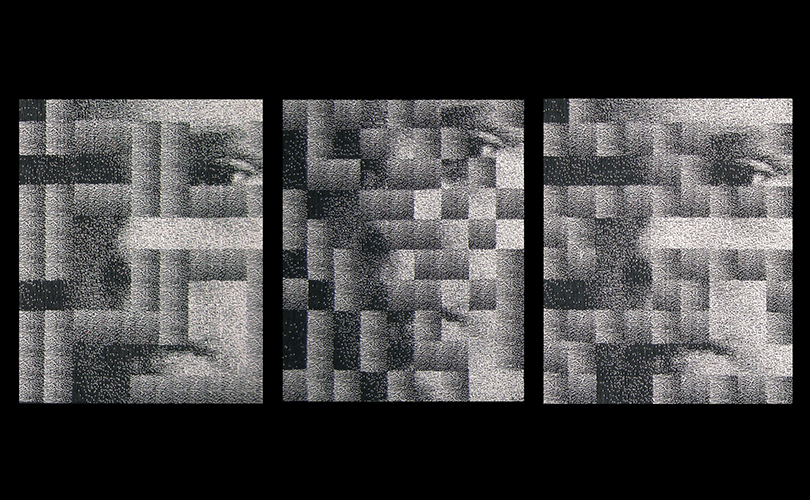 Dissolve explores how certain artists, including Lia Cook, perceive what it means to change from one form to another. Through painting, photography, sculpture, installation and video, selected artworks demonstrate how gradual and immediate changes impact viewers' perceptions of self, one another, and the shared environment. Adopting an inclusive view of the process of dissolving, the featured artists visualize the physical dissolution of light, water, distance, and geographic borders. They also address the dissolution of personal relationships, identity, and social and political networks. 
Cheongju, Korea
The Gravity of Movement
Through December 11, 2022
Cheongju Korean Craft Center
https://cjkcm.org/craft1_eng/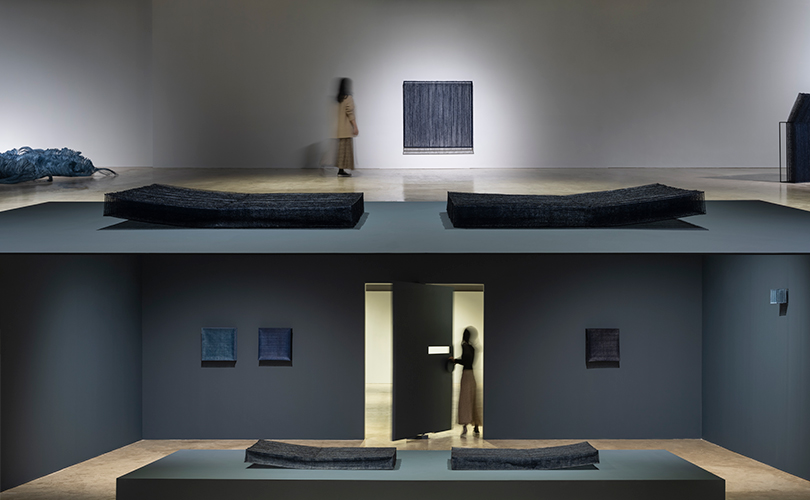 The Gravity of Movement features works by Chang Yeonsoon, including works from the matrix series, the road to the center, and a site-specific installation are included.
Commissions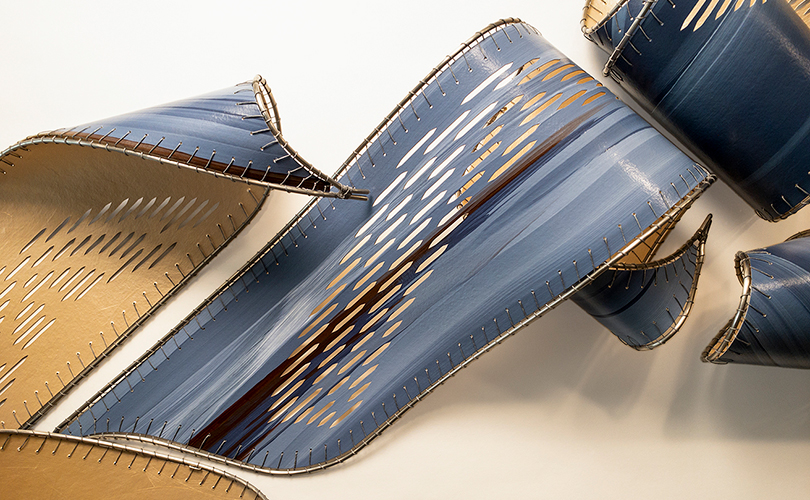 Jennifer Falck Linssen has completed a commissioned wall sculpture, Aeolian for a client in the US. It's 168 inches long of Katagami-style handcarved paper and metal. Materials include archival cotton paper, aluminum, linen, pigment, mica, acrylic, and varnish. The work will be installed in December.
Also of Note
London, UK
Magdalena Abakanowicz: Every Tangle of Thread and Rope
Through May 21, 2023
Tate Modern
Bankside
London, UK SE1 9TG
https://www.tate.org.uk/whats-on/tate-modern/magdalena-abakanowicz
In the 1960s and 70s, the Polish artist Magdalena Abakanowicz created radical sculptures from woven fibre. They were soft not hard; ambiguous and organic; towering works that hung from the ceiling and pioneered a new form of installation. They became known as the Abakans. This exhibition presents a rare opportunity to explore this extraordinary body of work. Many of the most significant Abakans will be brought together in a forest-like display in the 64-metre long gallery space of the Blavatnik Building at Tate Modern. The exhibition is organized by Tate Modern in collaboration with the Fondation Toms Pauli at the Musée cantonal des Beaux-Arts de Lausanne/Plateforme 10 and Henie Onstad Art Centre, Høvikodden.
Check them out.