The final installment of our Social Distancing/Shelter-in-Place Chronicles, bringing you updates from Italy, Sweden and the Western US.
"In these long days I have worked so much," writes Federica Luzzi from Rome. "I've always thought being an artist is an existential condition and therefore it is impossible not to express myself creatively with a few improvised and casual things or just thinking, imagining something. In fact, one sleepless night, I made a very short video during weaving. I am aware that textile involves many hours of work in solitude, but certainly in this difficult situation my mood is unstable and I need great concentration and mind control.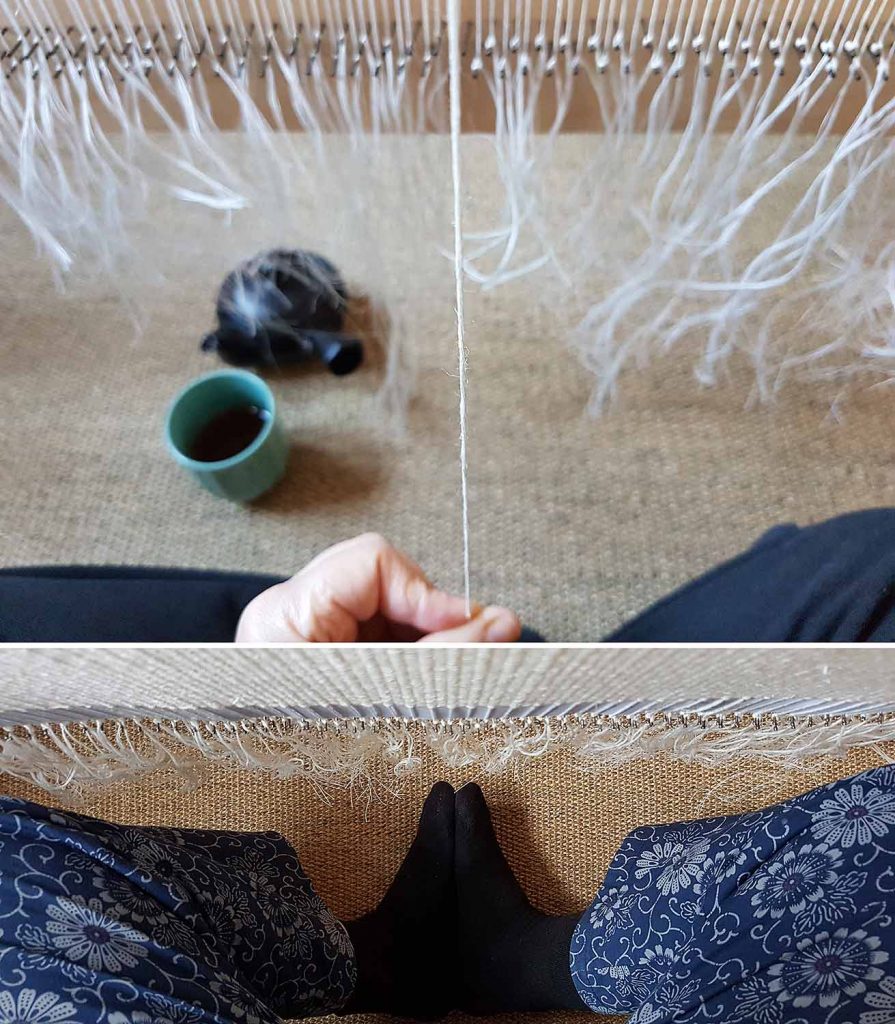 Fortunately, at home, where I have two types of vertical looms, I had some materials (silk, rayon, cotton yarn, and other threads that I managed to get just in time before shutdown) that allowed me to work. So I'm making loom-woven works. Others that I called 'domestic landscapes' are photographs of elements that have aroused my interest and particularly stimulated me.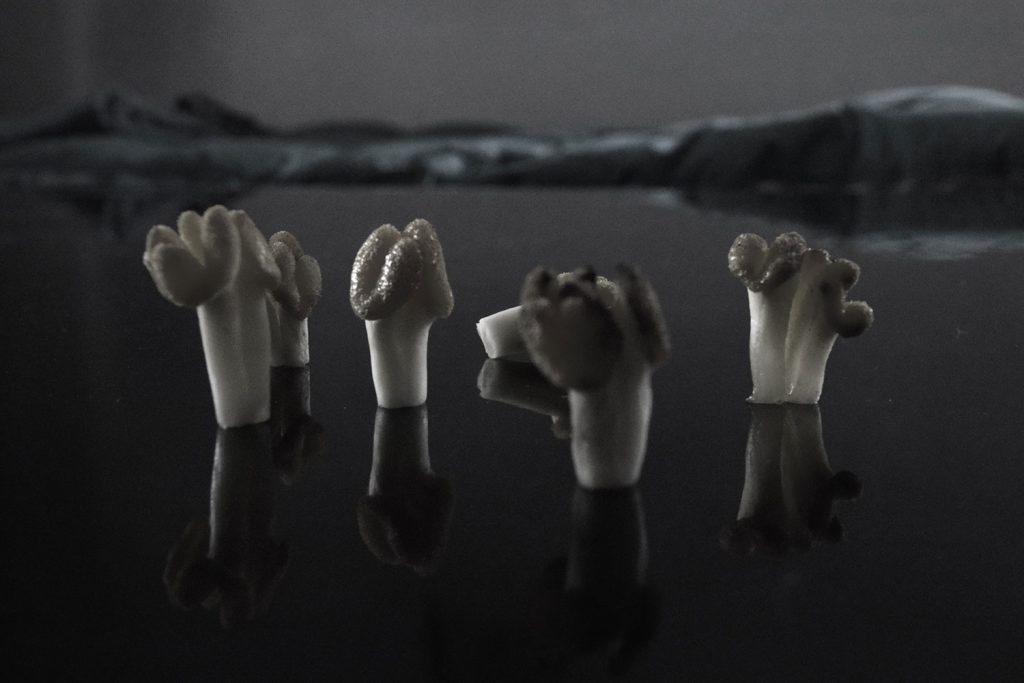 For example, while I was preparing lunch in the kitchen I noticed the pistils of the courgette flowers that look like small trees or a small snail I found among the green leaves of the broccoli; in their purity they seemed to tell to me about something else. These elements joined part of a set in my room (as background the blanket of my bed that found them on that position that accidentally seemed to be part of a mountainous cross in a silent landscape with a water mirror, or a volcanic landscape). Without any my intention these landscapes are born from everyday life."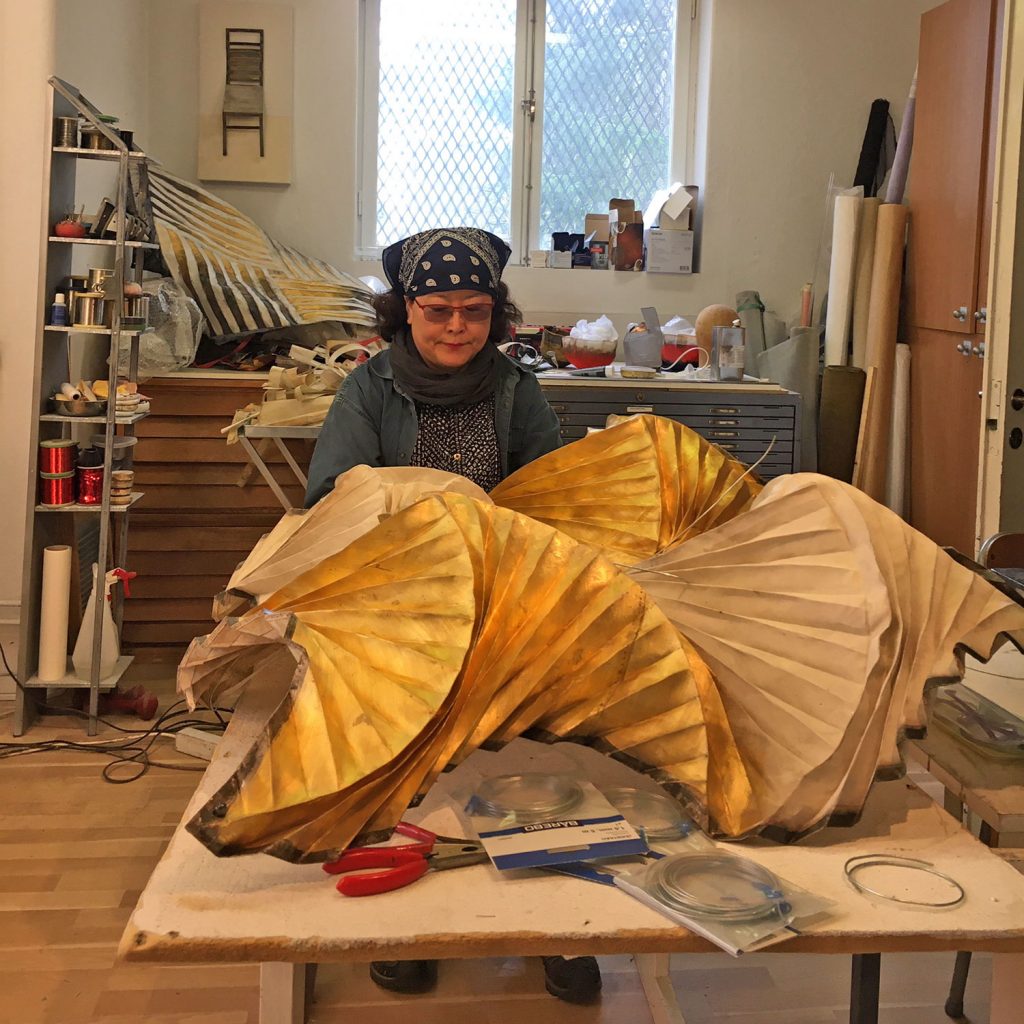 In Sweden, Jin-Sook So has stayed busy in her studio and reports that all is well.
"I think it is tough for most artists to stay focused because so much is out of our hands," writes Polly Sutton from Seattle. "Walking with birds and the garden give me a good relief. It has taken a lot longer to finish a piece and the scattered frame of mind definitely shows in the results! That's my assessment of whether it's of value."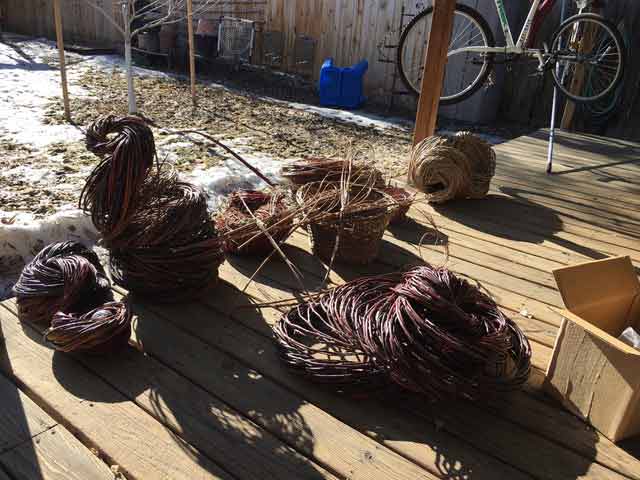 "Restrictions are starting to lessen here in Montana" wrote Christine Joy in May, "but not so much with Al and myself. Being part of the more vulnerable population we are staying isolated. My studio is in the backyard but my time there has not been very productive in a creative way. I feel compelled to clean and reorganize and burn things in a fire pit I acquired just for that purpose. Maybe after the fire a new creative spark will occur." Christine is staying active, too. "When not cleaning I am cooking and online grocery shopping and walking, lots of walking. Also I have discovered I like Zoom yoga classes just as much as going to the gym for them."

Stay Safe, Stay Separate, Stay Inspired!