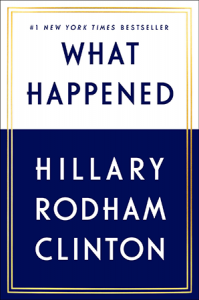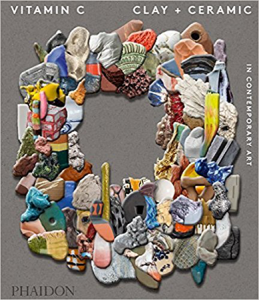 Another wide-ranging selection of books selected by browngrotta arts' artist this year. Mary Merkel Hess: recommends What Happened by Hillary Clinton (Simon and Schuster). "Have you ever wondered what Hillary Clinton's favorite snack is?," Mary asks. "Me neither, but now I know. I listened to the audio version of this book read by Hillary herself. Hearing the book in her own voice made it 'up close and personal.' Her detailed description of life on the campaign trail, from a feminine perspective in an unusual political year, is fascinating." Mary also has an art book on her list: Vitamin C: Clay + Ceramic in Contemporary Art (Phaidon). "For those of you who enjoy a book of luscious photography in coffee table size," says Mary, "this is for you. Vitamin C is a medium-specific survey of more than 100 ceramic artists nominated by international art world professionals. A disclaimer: My son, Matthias Merkel-Hess, is included in this book but I am enjoying the photos and short essays enough that I am reading the other entries too. Some larger lights in the ceramic world like Ai Wei Wei and Betty Woodman are included as well as younger artists."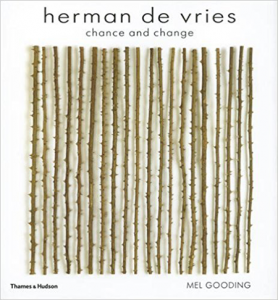 Chance and Change by Mel Gooding, about the nature artist Herman de Vries (Thames & Hudson) "is a wonderful book," says Lizzie Farey. "It appraises De Vries's work with beautiful images and argues that a proper contemplation and experience of nature is essential to living in any meaningful sense."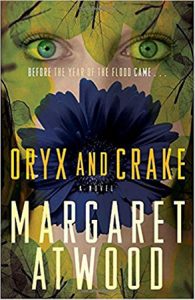 "Today's world is so utterly filled with alternative facts and a reality of denial that for reasons unexplainable," Wendy Wahl writes, "I decided to immerse myself in Margaret Atwood's dystopian trilogy. While not new on the literary scene, I recently finished the first book, Oryx and Crake (Anchor), and am absorbed in The Year of the Flood (Anchor) which will be followed by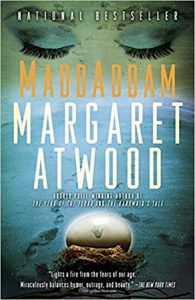 MaddAddam (Anchor) to close 2017. Atwood brilliantly takes us on an idiosyncratic journey with her keen wit and dark humor combining adventure and romance while forecasting a future that is at once all too recognizable and beyond envisioning. I highly recommend this environmental, philosophical and spiritual work of science fiction as a parallel view of the current global crossroads."
Scott Rothstein recently received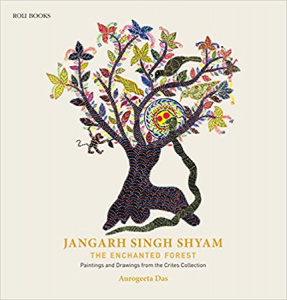 Jangarh Singh Shyam: The Enchanted Forest Paintings and Drawings from the Crites Collection, by Aurogeeta Das (ROLI), a "truly remarkable" book from the collector of this work, who Scott knows from Delhi. You can read more about the show here: http://artfoundout.blogspot.com/2017/10/jangarh-singh-shyam-enchanted-forest.html, and read a great interview with the collector here: https://www.youtube.com/watch?v=yh1JhXAebGc.

"I'm reading a poem book by Japanese poet in Japanese….it is wonderful and strong," says Tamiko Kawata. Sorry, not in English!!! " It's title is Ambarvalia アムパルワリア 旅人かえらず, by Nishiwaki Junzaburo 西脇順三郎 (Kodansha Bungei Bunko). "I hope someone will enjoy."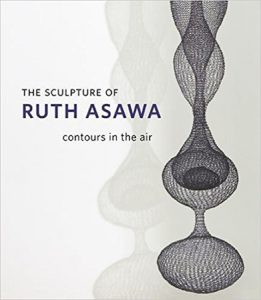 Nancy Moore Bess's contribution is The Sculpture of Ruth Asawa: Contours in the Air, Elisa Urbanelli (University of California Press). It is the 2007 catalogue from the traveling exhibition of the same name. "Perhaps you saw it when it was at Japan Society," she writes. "I missed it at the deYoung, but I was lucky to catch it shortly thereafter at the Japanese American National Museum in Los Angeles. The book is an inspiring documentation of her life, work, values and sense of community. There are drawings, which I had never seen before, photos of her with her early work and with friends. And then the stunning photographs of her later work. When the deYoung opened its new (and very controversial) building in 2005, over a dozen of her pieces were installed at the base of the tower. They are lit in such a way as to reveal how important shadows are to complete each piece. The photographs in the book really capture the installation. Buy the book and then come see the work in person! Prepare to stay a while and take it all in. Recently friends visited – Leon Russell from Seattle and Nancy Koenigsberg from New York. Both are now living with the book! Ruth died in 2013, but she is still revered in San Francisco – both for her artwork and for her commitment to children and the community. So wish I had met her! My great loss."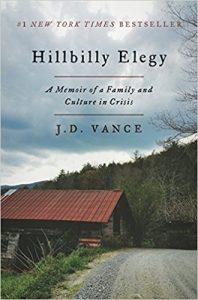 "The book that moved me and opened my eyes to a world that I knew superficially was Hillbilly Elegy by J.D. Vance,"writes Kyomi Iwata. "This book explained in a way why people chose the current political leader. I had a casual conversation with a Southern lady during our visit to the William and Mary College Art Museum in Williamsburg, Va this spring. She was a stranger who was holding the book and saying she did not like the book. It was the reading recommendation from her book club. At the end of our brief encounter though, we both agreed that knowing something which is not familiar is a worthwhile read. This book emphasized the importance of education and getting out from a familiar situation even though it is scary sometimes. The author felt this way and eventually went to Yale Law School. Afterwards he came back to the community to help others. Oh yes, he is a white man."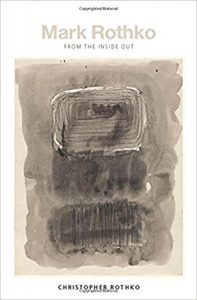 Rachel Max has been reading Mark Rothko: From the Inside Out, by his son, Christopher Rothko. "Rothko's meditative sensitivity and use of colour inspires me and this is a personal and engaging analysis of his father's work. I was particularly interested in the chapter on Rothko and Music and of the emotional power of Rothko's paintings and its parallels to music. Music was hugely important to Rothko and his son draws similarities between Mozart's melodies and his father's transparent textures, clarity, and purity of from in order to give what he calls greater expression – for both artist and composer alike nothing was added unnecessarily. Rothko's application of paint and varnish allows us to see layers which would otherwise be concealed. He also draws comparisons between their artistic power to convey complex feelings and to what he describes as the coexistence between ecstasy and doom. He also describes how they both had the paradoxical ability to create an intimate and yet grand space. Christopher Rothko doesn't draw the line at Mozart, he makes comparisons to Schubert's shifts in tone and of the interplay between Rothko's pigments, and to the relationship between Rothko's sense of space with Morton Feldman's use of silence. Rothko wanted his paintings to affect us in the same way he felt that music and poetry does – an absolute means of expressing what perhaps cannot be explained in words, " she writes. "I grew up surrounded with music. The relationship between music and weaving is something I have been exploring and this particular essay resonated with me, but the others are equally personal and thought provoking." Rachel has also been given copies of
From Tapestry to Fiber Art (Skira) and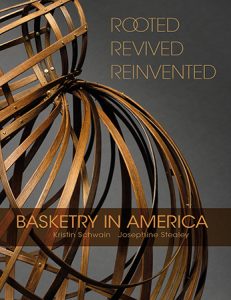 Rooted Revived Reinvented: Basketry in America by Kristin Schwain and Josephine Stealey (Schiffer) and she can't wait to read them!
At browngrotta arts we are awaiting our on-order copy of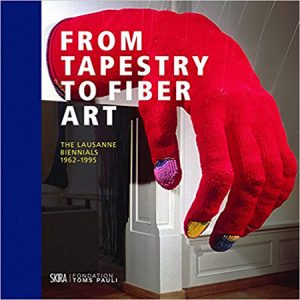 From Tapestry to Fiber Art: The Lausanne Biennals 1962-1995 with text by Giselle Eberhard Cotton, Magali Junet, Odile Contamin, Janis Jefferies, Keiko Kawashima, Marta Kowalewska, Jenelle Porter (Skira). We have on good authority that it is a beautiful book. We are also looking forwarded to wandering through the re-issue of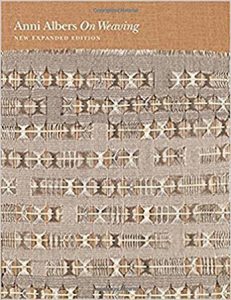 Anni Albers' On Weaving (Princeton University Press) (shhhhh, it's still under the tree!). Enjoy!