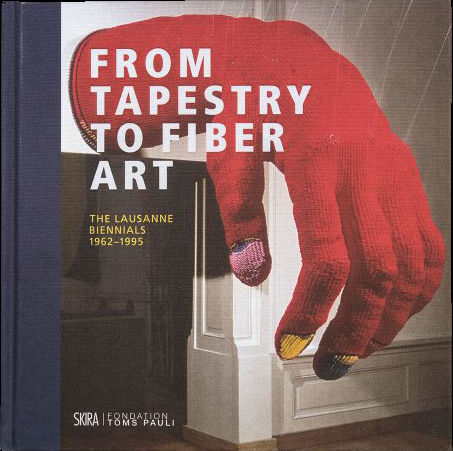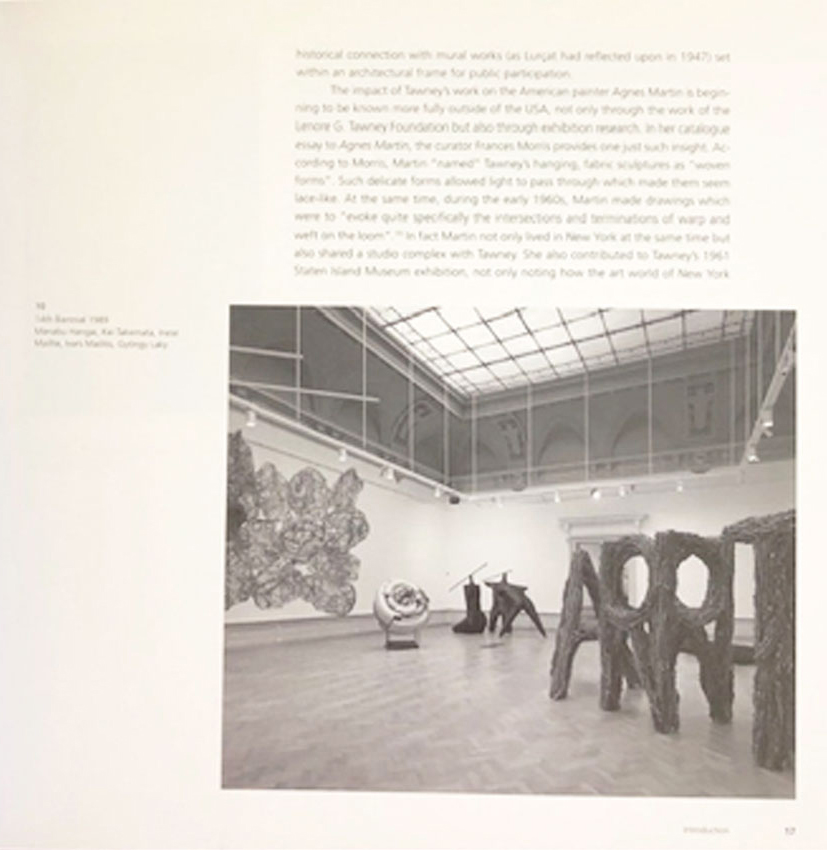 We've gathered another year of varied and interesting book recommendations. Gyöngy Laky recommends From Tapestry to Fiber Art: Lausanne Biennials 1962-95 by Giselle Eberhard Cotton and Magali Junet of Fondation Toms Pauli, Lausanne, Switzerland, a book bag recommends as well. "The book describes and illustrates the worldwide exuberance of an art movement that burst, with new energy, onto the world stage of avant garde art in the 1960s and 70s," she writes. "The title might fool a reader into believing that the artwork within is traditional weaving, but the cover shouts the excitement to be found within its pages. Nearly 6,000 miles away in Berkeley, California, my artist friends and I were inspired and energized by the sculptural works the Biennales Internationale de la Tapisserie presented at the Musee Cantonal des Beaux Arts. Not only were many of the works exhibited monumental, they were also breaking with traditional forms and expanding what this astoundingly flexible art medium could be." The first of Laky's friends to be included in one of the Biennales, she recalls, was artist Lia Cook. Several years later, in 1989, Laky's seven-and-a-half-foot high sculpture, That Word, was exhibited in Lausanne. It's now housed in the Federal Courthouse in San Francisco.
Cotton and Junet are joined by other contributors who, together, give a thoughtful and well-researched view of the development of this art form from the early Biennales to present day. "Reading this book and viewing the illustrations will provide an understanding of how this movement became so dynamic and why it continues to be so today," Laky predicts. "Holland Cotter is quoted from a review in 2014, 'The major art critics are acknowledging what artists have always known, that textile materiality with all its gravity, responsiveness and connections to life and loss holds tremendous capacity to speak to issues of our human condition.'"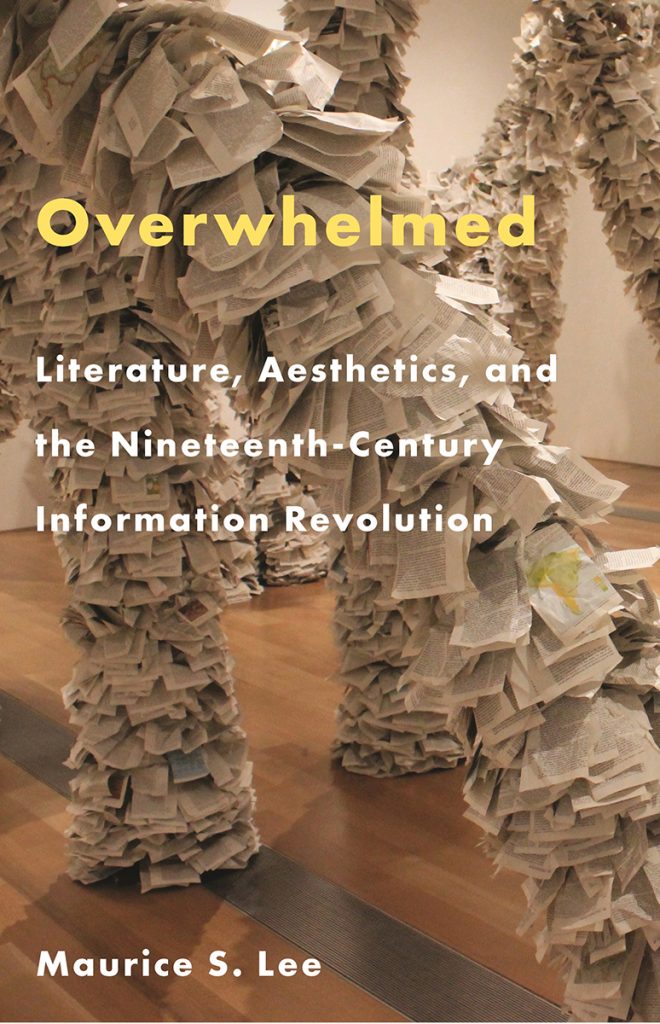 Earlier this year Princeton Press solicited an image of Wendy Wahl's Branches Unbound, aninstallation at the Grand Rapids Arts Museum 2011, for the cover its forthcoming book by Maurice S. Lee. Wahl writes that she received her copy of Overwhelmed: Literature, Aesthetics and the Nineteenth-Century Information Revolution and, "I am completely delighted. My not-quite-natural trees of deconstructed Encyclopedia Britannica volumes are a fitting image for a book with chapters titled Reading, Searching, Counting and Testing. The author's historically grounded exploration of the 19th and 20th centuries' intersection of literature and information offers new ways to think about the 21st century digital humanities.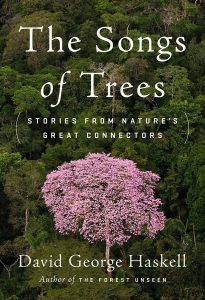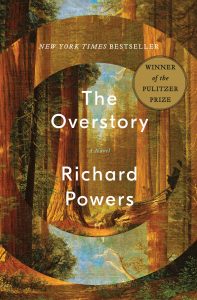 We received four recommendations from Chris Drury: The Songs of Trees by David George Haskell, The Overstory by Richard Powers, Underland by Robert MacFarlane and The Wisdom of Wolves by Elli H Radinger.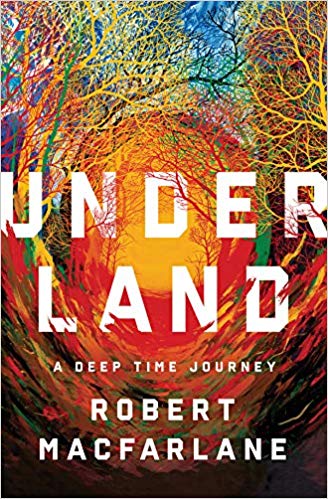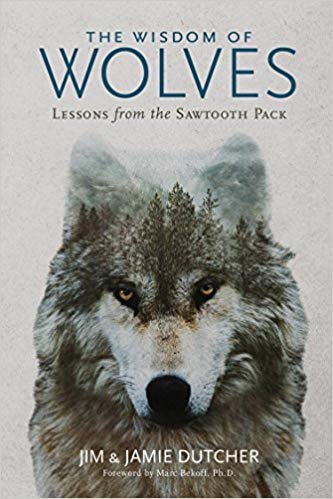 I'm really enjoying The Golden Thread: How Fabric Changed History by Kassia St Clair at the moment, reports Laura Thomas.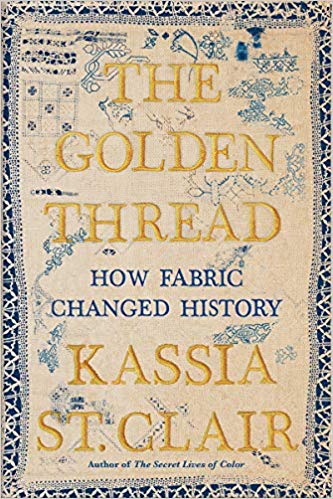 The book offers insights into the economic and social dimensions of clothmaking―and counters the enduring association of textiles as "merely women's work."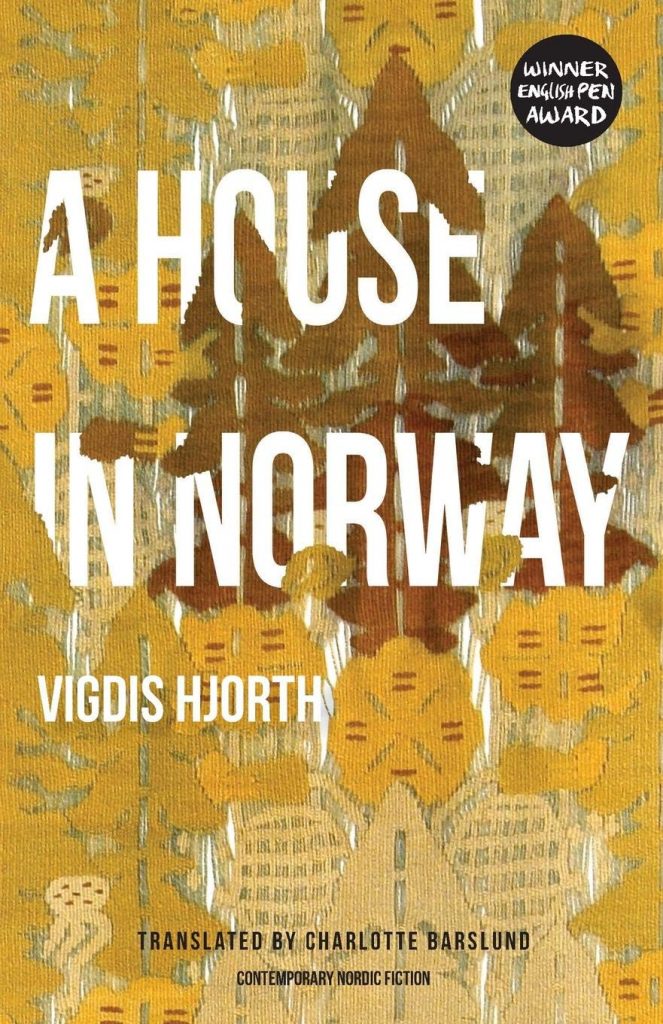 Stéphanie Jacques is reading A House in Norway by Vigdis Hjorth, a novel in which the main character is a woman who is also a textile artist. "You follow her," she says, "in her creative process and in the difficulties with her neighbors." Jacques also recommends Hisako Sekijima's Basketry: Projects from Baskets to Grass Slippers.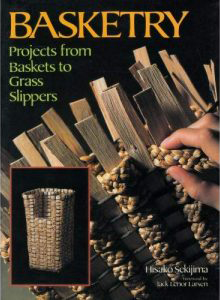 "Not really a new one ;-)," she says, "but for me this book is a gift to get back to basketry in the spring."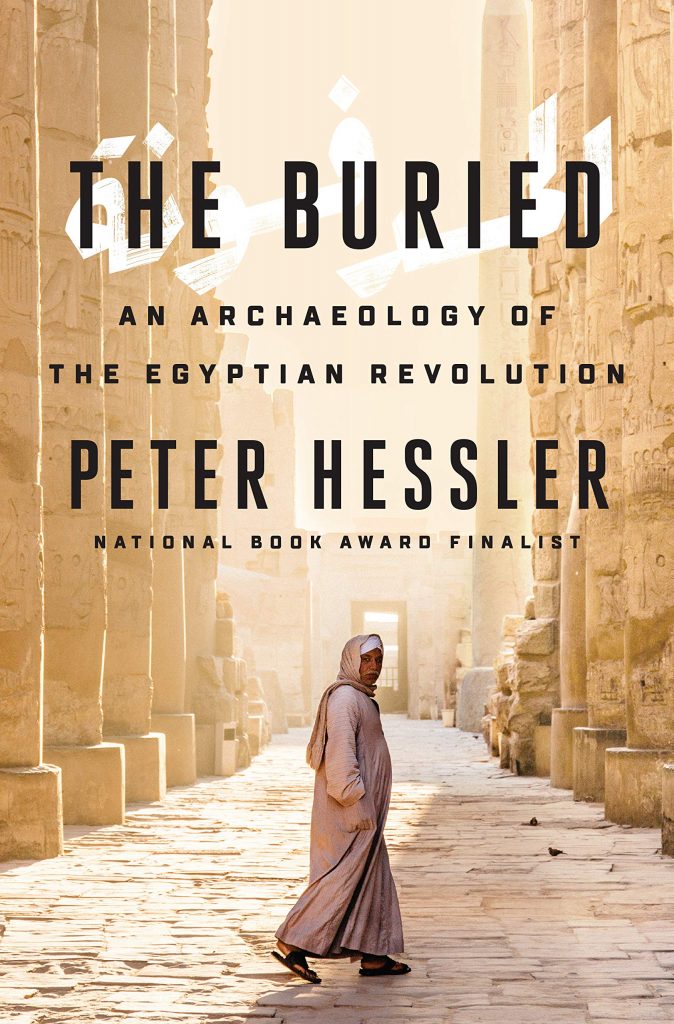 "My favorite book this year was The Buried: An Archaeology of the Egyptian Revolution by Peter Hessler," writes Mary Merkel-Hess. "The author is well known for his previous books about living in China. In 2011, he moved to Cairo with his wife and infant twin daughters to learn Arabic and write about the Middle East and soon found himself caught up in the Arab Spring. This book is about that political upheaval but also a very human story about living in Cairo, exploring ancient archaeological sites as well as navigating the political unrest of modern Egypt. I had the great good fortune to visit Egypt for several lengthy periods in 2007-8 and this book explained much about a culture that I found fascinating, baffling and at times, frustrating."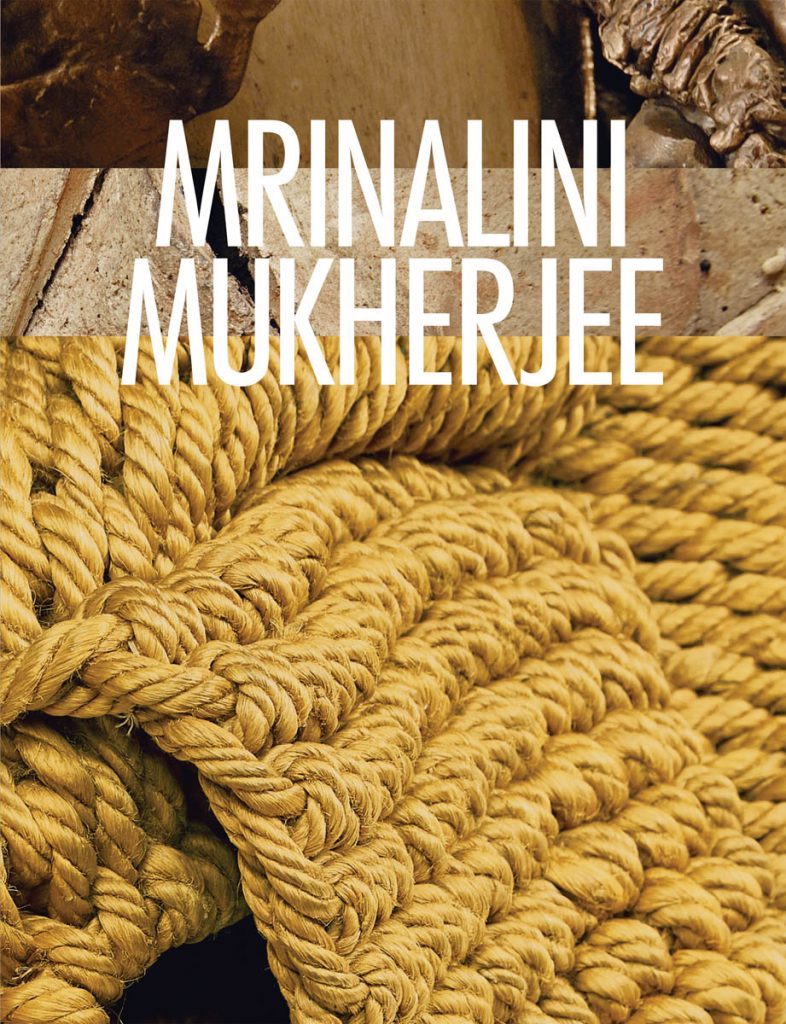 were two books that we were pleased to add to browngrotta arts' library this year. First was Mrinalini Mukherjee by Shanay Jhaveri. Mukherjee's work, which is on exhibit in the new galleries at MoMA, was not exhibited in the US until after her death in 2015. As the book notes explain, "Within her immediate artistic milieu in post-independent India, Mukherjee was an outlier artists. Her art remained untethered to the dominant commitments of painting and figural storytelling. Her sculpture was sustained by a knowledge of traditional Indian and historic European sculpture, folk art, modern design, local crafts and textiles. Knotting was the principal gesture of Mukherjee's technique, evident from the very start of her practice. Working intuitively, she never resorted to a sketch, model or preparatory drawing. Probing the divide between figuration and abstraction, Mukherjee would fashion unusual, mysterious, sensual and, at times, unsettlingly grotesque forms, commanding in their presence and scale."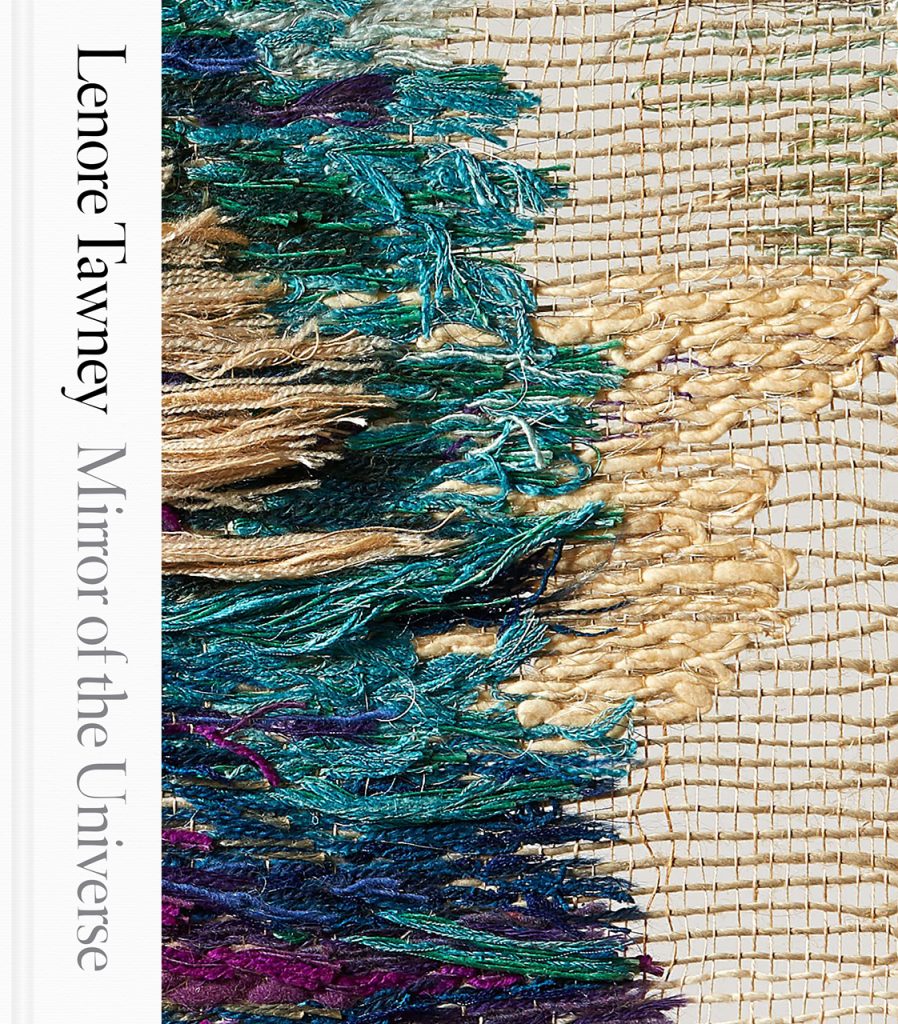 The second was Lenore Tawney: Mirror of the Universe, Karen Patterson, Editor. The book notes, explain that Tawney was known for employing an ancient Peruvian gauze weave technique to create a painterly effect that appeared to float in space rather than cling to the wall. She was known, too, for being one of the first artists to blend sculptural techniques with weaving practices and pioneering a new direction in fiber art, in the process. Tawney has only recently begun to receive her due from the greater art world. She is currently the subject of a four-exhibition retrospective at the John Michael Kohler Arts Center. This book accompanies the exhibition and features a comprehensive biography of Tawney, additional essays on her work and two hundred full-color illustrations, making it of interest to contemporary artists, art historians and the growing audience for fiber art.