Carter Grotta, of our browngrotta arts team, traveled to San Francisco last month. We asked him to snapshots of interesting art. Here are some of the highlights!
First the de Young. There, Carter visited the Saxe Collection at the de Young Museum, where he saw an Untitled work of bark and stone by Dorothy Gill Barnes and ceramics by Toshiko Takaezu and Paul Soldner.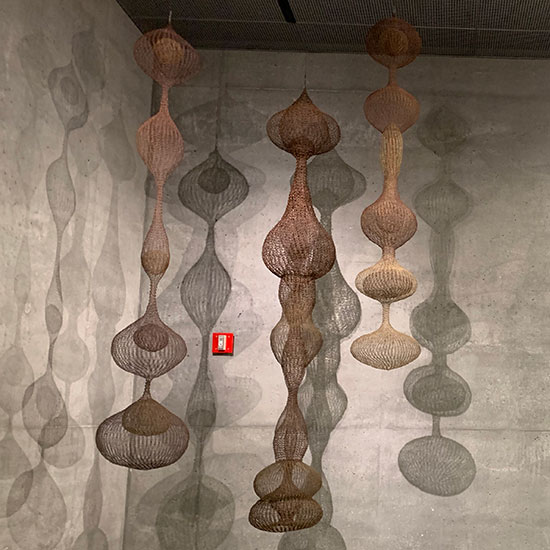 A great collection of works by Ruth Asawa, San Francisco's most well-known fiber artist, is also on display at the de Young Museum along with a unique abstract quilt, A Bend in the River, by Joe Cunningham.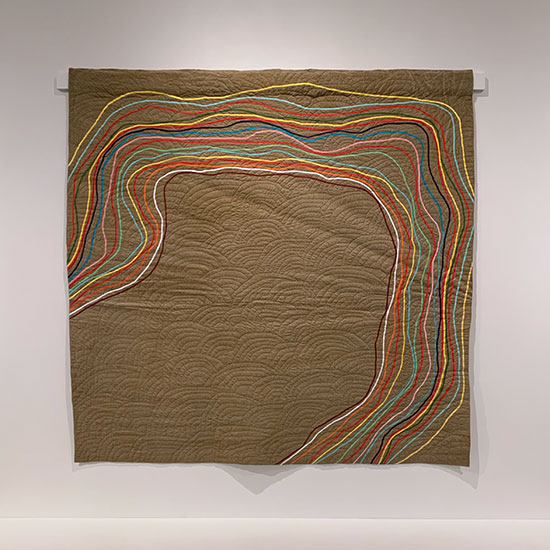 Next SFMOCA. Carter was quite taken by this remarkable digital installation, part of snap+share: transmitting photographs from mail art to social networks, a unique take on transmitting photographs from mail art to social networks. This work illustrates what it means to engage with the technological advancements of the 21st century to create digital conversations in photographs.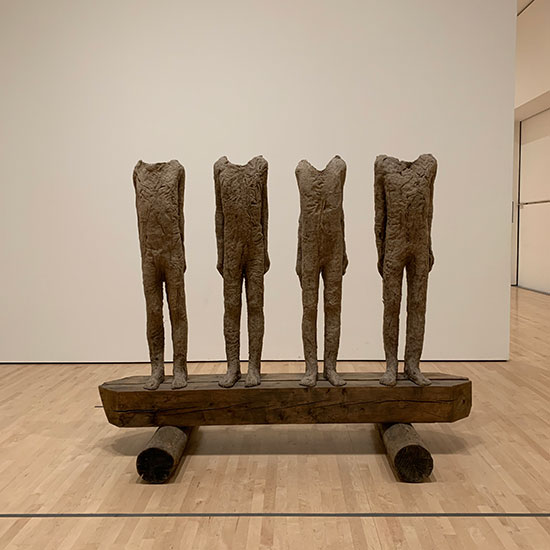 Also housed at the SFMOMA, the sculptures of Magdalena Abankanowicz, like Four on a Bench, are representative of the oppressive historic conditions of her native country, Poland.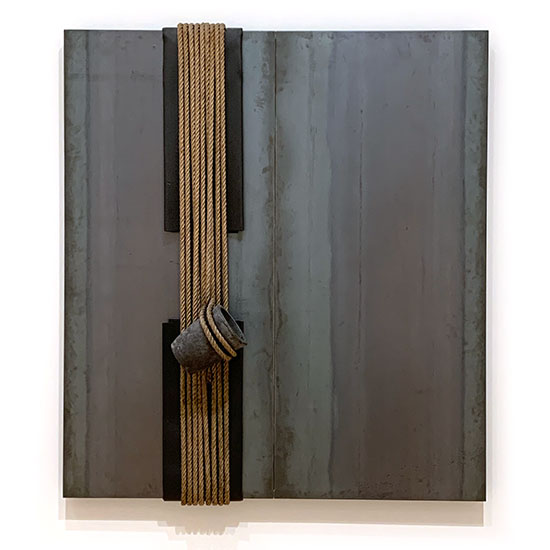 Also at SFMOMA, was this interesting Untitled piece of steel, crucible, tar and rope, by Italian-born artist, Jannis Kounellis, in The Doris and Donald Fisher Collection.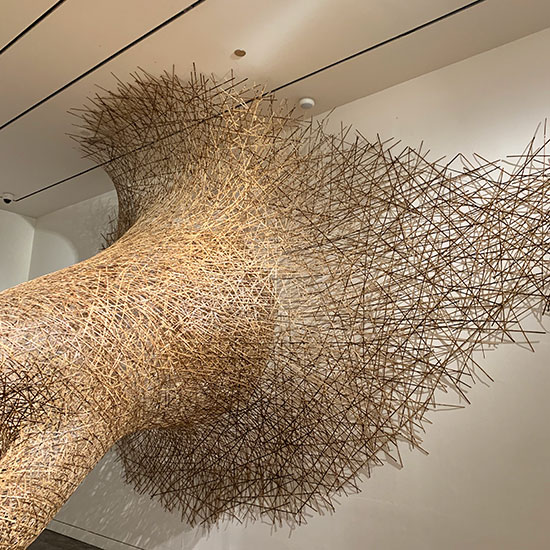 Also worth a trip, the Asian Art Museum which features an exciting installation by Tanabe Chikuunsai IV — a 4th generation bamboo artist, that seems to have grown organically within the gallery space.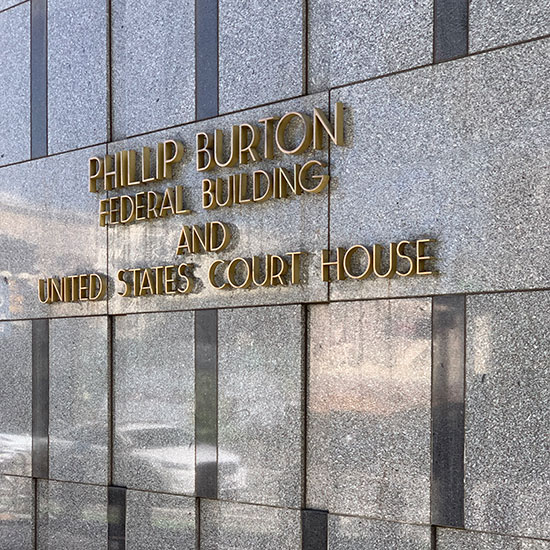 What Carter couldn't see — or photograph at least — was That Word, a larger-than-life sculpture of twigs by Gyöngy Laky which is on loan to the federal courts where photography is strictly prohibited.
You can see That Word, though, even if you can't take a photograph. Just one of a series of interesting stops in a city that is great for art tourism!