Artists we highlighted this month have a close relationship to a traditional craft aesthetic, manifested in a contemporary manner. They have chosen conventionally Asian materials and/or techniques (dyes, papers, gold leaf, persimmon tannin, kategami) used in both time-honored and unconventional ways. This included works from Jiro Yonezawa, Hisako Sekijima, Keiji Nio, Kyoko Kumai, and Jennifer Falck Linssen.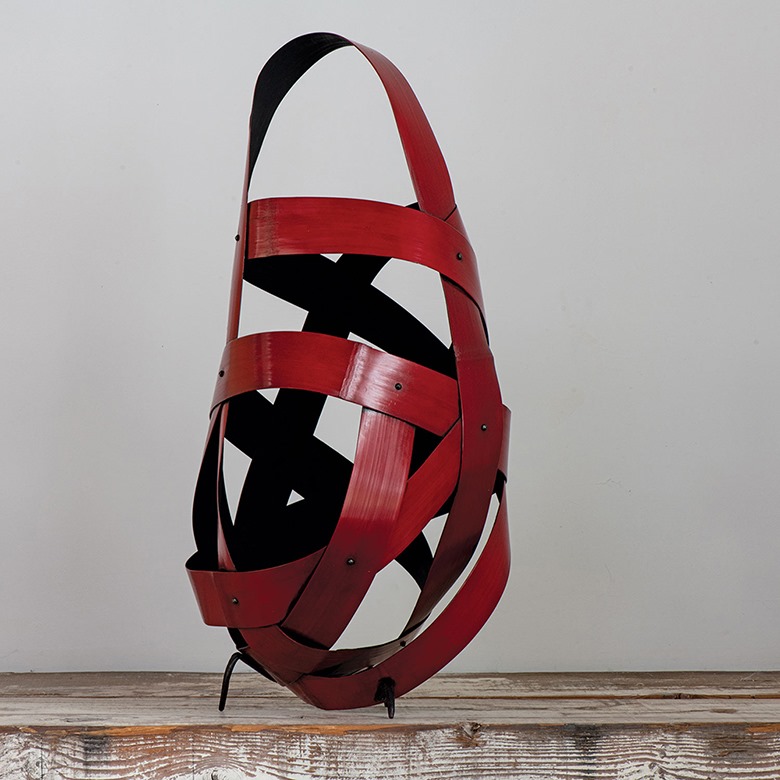 Jiro Yonezawa is a Japanese artist that uses bamboo basketry as an expression of detailed precision. With each artwork he creates, there is a contrast of disciplined formality in technique and natural freedom in form.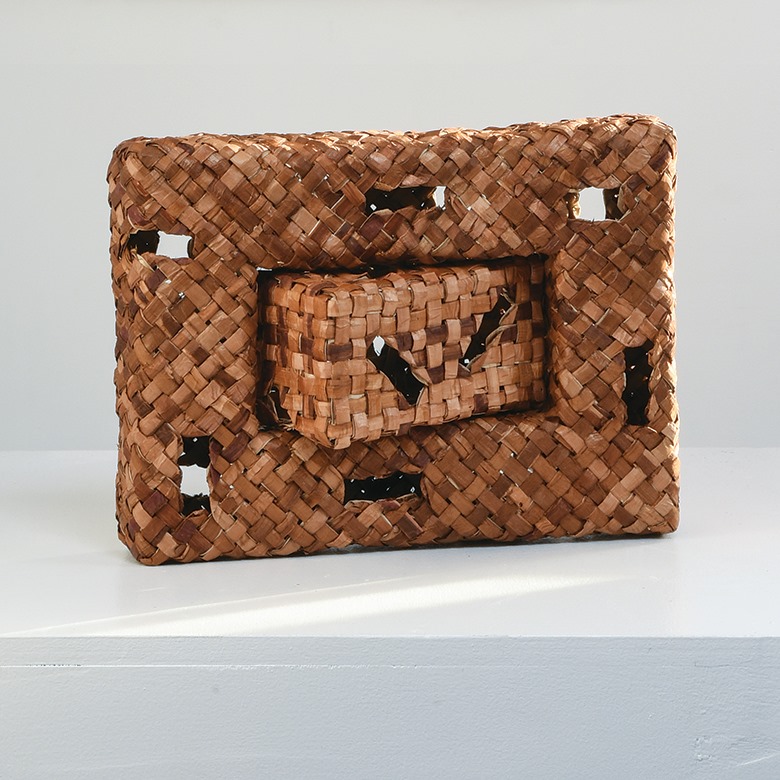 Japanese artists, Hisako Skijima specializes in basketry. She explores the visual and philosophical potentials while practicing her craft. Her interests are motivate by showcasing the symbolical way how the movement of lines around a negative space redefines the volume, as well as embodying her thought process.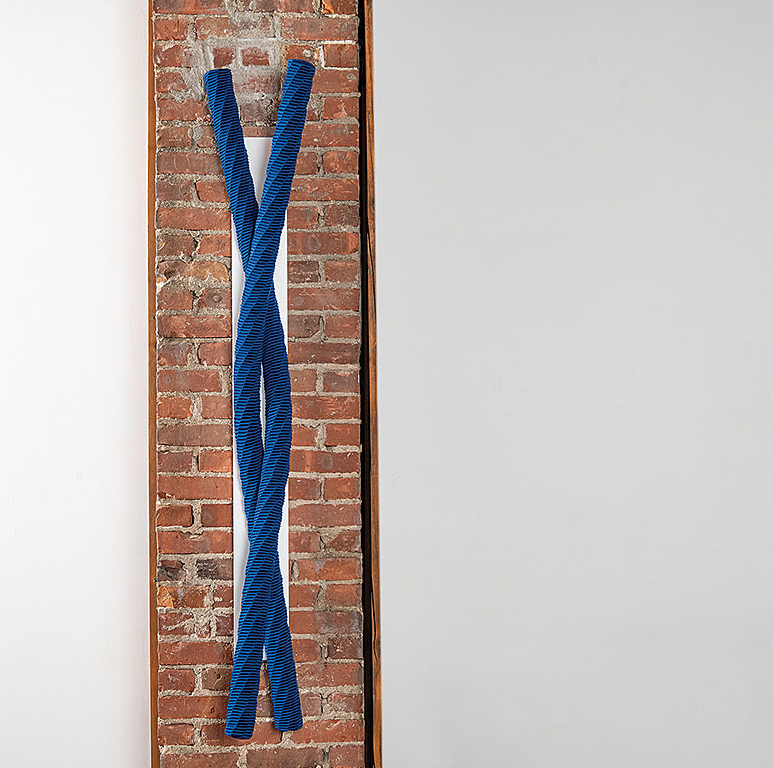 Keiji Nio is a Japan based artist who is known for impeccable tapestry and textile works. Nio's work is done through the traditional technique of Kumihimo, a Japanese form of braid-making. A frequent theme that is present in his works is the combination of industrial and natural materials that depict nature and man's relationship to the world.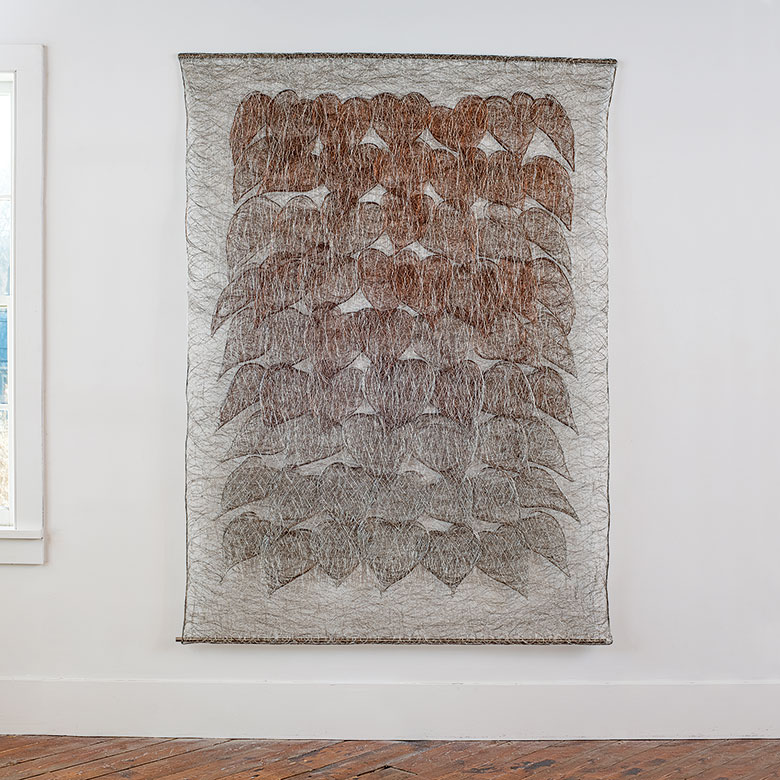 Kyoko Kumai is a Japan-based artist who frequently uses materials
like stainless steel wire within her artwork. She aims to achieve works that juxtapose technological symbols with tradition and nature, such as weaving, stitching, twisting, binding and entwining which have been used since time immemorial.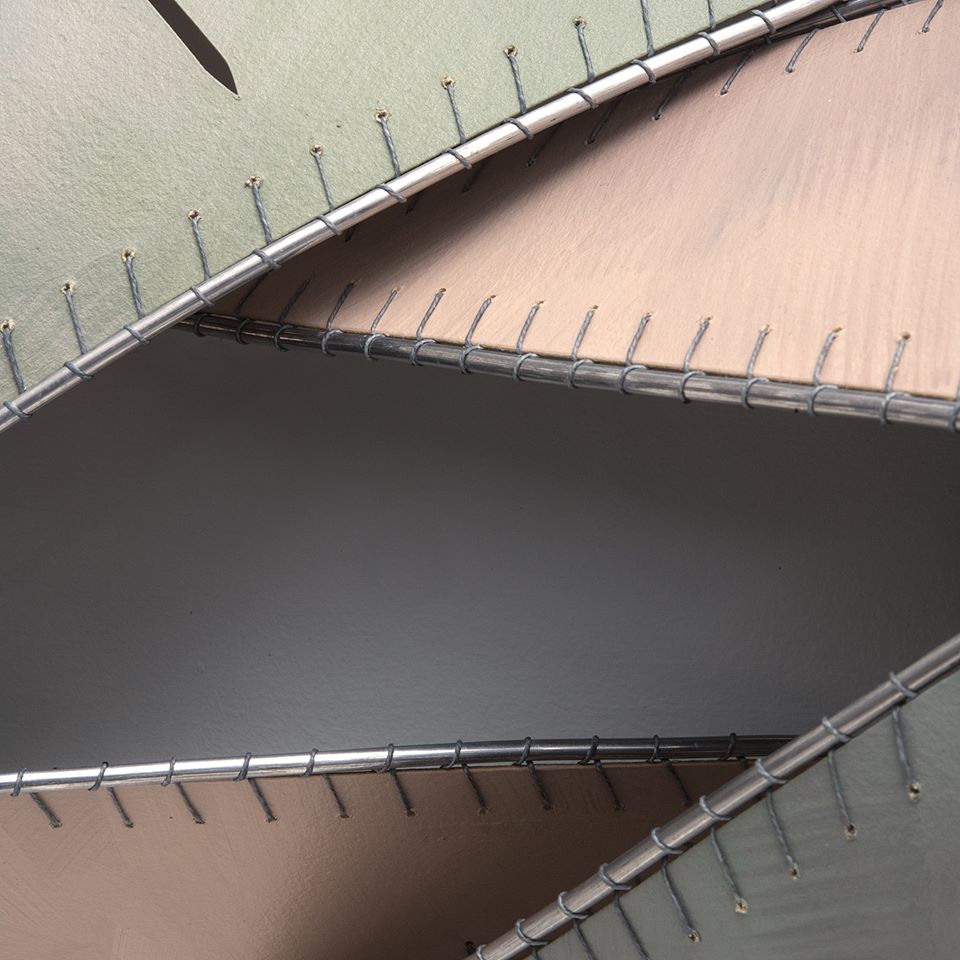 Jennifer Falck Linssen's innovative sculptures of katagami reference complex Japanese sumihimo braiding reimagine conventional techniques. She aims to bridge the gap between our own human scale, the minute and intimate, and the vast and grand by freezing a moment in time, immortalizing it in pattern, light, and shadow. Through these moments, she finds comfort in seeing humanity reflected in nature's change, rebirth, resiliency, and endurance.