Another year of widely divergent books. Art, biology, history and biography are all represented in the answers we received to the questions we asked of artists that work with browngrotta arts: What books cheered you? Inspired you? Provided an escape?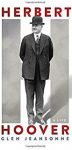 Dona Anderson, wrote that she is reading Herbert Hoover: A Life by Glen Jeansonne (NAL, New York, 2016) who calls Hoover the most resourceful American since Benjamin Franklin. "I recently had a birthday and remember that my mother went to vote on the day I was born, November 6th, and she voted for Herbert Hoover. Consequently, I started to think about what the political atmosphere was like then — as ours was so crazy and even more so now. When I went to the library in October, the Hoover book was brand new and it appealed to me."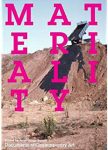 Rachel Max is reading Materiality, edited by Petra Lange-Berndt (MIT Press, Cambridge, 2015), one of the latest additons to the Whitechapel Documents of Contemporary Art series. It's a fantastic series. Each volume in the series focuses on a specific theme and contains many thought-provoking essays from theorists and artists. Materiality not only addresses key geographical, social and philosophical issues, but it also examines how artists process and use materials in order to expand notions of time, space and participation. As the publisher notes, "this anthology focuses on the moments when materials become willful actors and agents within artistic processes." Max has also been dipping into the diaries of Eva Hesse. "They are extremely private and were never meant for publication. But, as a huge fan of her work it is interesting to read her thoughts," Max writes.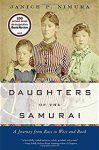 Gyöngy Laky recommended, highly, Daughters of the Samurai, A Journey From East to West and Back by Janice P. Nimura (W.W. Norton, New York, 2016). "This book is a fascinating biographical history chronicling the lives of three young Japanese girls sent to America in 1871 by the just barely 22-year-old Empress, Haruko. Their mission was to become educated and to bring back to Japan western ideas to advance the role of women and to help Japan adopt western knowledge and technology. Haruko […"something of a prodigy: reading at the age of three, composing poetry at five, studying calligraphy at seven and plucking the koto (a stringed instrument) at 12] had earlier married the 16-year-old Emperor who ascended the throne in 1868. He had adopted the name, Meiji, or Enlightened Rule—to usher in the beginning of a new era. The new era was a plunge into modernization. Sending three young girls to the West turned out to be more enlightened than expected. Sutematsu Yamakawa, 11; Shige Nagai, 10 and Ume Tsuda, the youngest, a tender, 6, remained in the U.S. for 10 formative years and then changed the future and subsequent history of Japanese women forever.
Nimura's skillful crafting of a can't-put-it-down narrative of their experiences on two sides of the Pacific is a vividly rich visual, as well as historical, account. She produced for the reader, through captivating descriptions illuminating the startling differences between these two very different cultures, the contrasting worlds we could easily visualize.
Stacy Shiff, Pulitzer Prise-winning author of Cleopatra wrote: "Nimura reconstructs their Alice-in-Wonderland adventure: the girls are so exotic as to qualify as 'princesses' on their American arrival. One feels "enormous" on her return to Japan." It is just this Alice-in-Wonderland aspect of their story that caught my imagination. As in Louis Carroll's Alice's Adventures in Wonderland, it is the environment and the material culture that sets the stage for remarkable events. The tangible aspects of two vastly contrasting cultures – intellectually, technically, behaviorally and in terms of the accoutrements of every day life, express well the often conflicting, peculiar and unexpected events in the girls' lives. The girls move from Japanese clothing, furniture and customs to western style and then back again feeling more comfortable in western settings than in their birth homes kneeling on the floor and lavishly swathed in yards and yards of embroidered silks.
In the late 19th century the US was bursting with inventions and change. Planning begun in the 1850s for the Chicago World's Fair was well under way, ushering in the Gilded Age of rapid industrial growth, design innovation and expansion of popular culture. A startlingly appropriate time for the girls' cultural experiment to take place. Nimura, who moved to Japan for three years with her Japanese/American nesei husband, was adept at utilizing her keen sense of design and broad knowledge of the two disparate material cultures. She skillfully brought to life the vast differences between the two civilizations through masterful and insightful descriptions of clothing, hairstyles, furniture, interiors, architecture as well as the cities in which they existed. This, combined with her extensive research, presents the reader with many insights into the relations between the two countries and their intertwined histories through the lives of these exceptional girls and their extraordinary adventures.
As Miriam Kingsberg of the Los Angeles Review of Books wrote, "Daughters… is, perhaps, less a story of Japanese out of place in their country, than of women ahead of their time." Laky adds that while she was a professor of art and design at the University of California, Davis, she encouraged her students to study abroad. "This book illustrates how education and experience in a foreign country enhances understanding of other cultures and peoples – perhaps more important today than in the 1870s and 80s. I believe travel also greatly inspires creativity."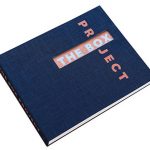 The Box Project, edited by Lyssa C.Stapleton (Cotsen Occasional Press, Los Angeles, 2016), "is one of the very best catalogs I have ever seen and not only the precious book binding!," wrote Heidrun Schimmel. "I´m still reading the important essays again and again…and I´m learning again and again…"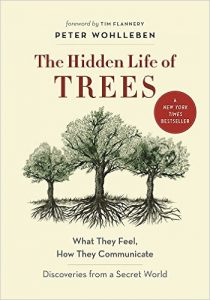 The Box Project is a limited edition book. It will be available at browngrotta.com next week. John McQueen wrote that The Hidden Life of Trees by Peter Wohlleben (Greystone Books, Vancouver, 2016), will change your next walk in the woods. "Trees will never seem the same again. This is a scientific study on how trees communicate with each other among many other things that I, for one, never thought about."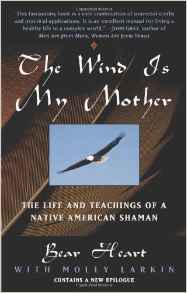 Currently, Jane Balsgaard is reading The Wind is my Mother: The Life and Teachings of a Native American Shaman by Marcellus "Bear Heart" Williams and Molly Larkin (revised edition, Berkeley Publishing Group, New York 2012) and Diary of an Stupid Man, by Uschi Tech, published in Denmark by Forlaget Helle.
It is a sad and exciting story about a typical lonely man in today's Denmark, she wrote. "Written in a wonderful language – so one can just imagine him, by reading it and it is just as sad as Stoner.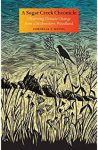 Mary Merkel-Hess has three recommedations. "I heard Cornelia Mutel read from her book, A Sugar Creek Chronicle: Observing Climate Change from a Midwestern Woodland (University Of Iowa Press, Iowa City, 2016), last March just after it was published" she writes. "I bought it immediately. Connie Mutel is a trained scientist but in this book she has written a very personal account of climate change occurring in her own small woodland here in Johnson County, Iowa. She has woven stories of her own life into observations of the possibly irreversible changes that are happening around us. It is a beautifully written and thoughtful book, but not a hopeless one. She ends with a discussion of things that we can do and strategies for our policymakers."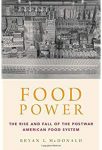 Her second recommendation is Food Power: the Rise and Fall of the American Postwar Food System by Bryan L. McDonald. Bryan is Merkel-Hess's son-in-law, a history professor at Penn State and long-time student of security issues. This book details how the unprecedented abundance of food mid-century was used to advance U.S. goals and values around the world. That food can influence global policy is an issue that Merkel-Hess never considered until now, but one she found fascinating.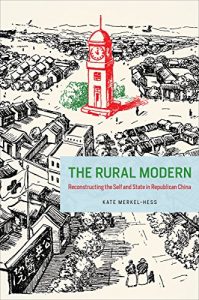 The third book, is one for the Sinophiles and academically inclined among us, is The Rural Modern: Constructing the Self and State in Republican China by Kate Merkel-Hess. Merkel-Hess has another academic connection: Kate is her daughter and also a history professor at Penn State. This book about rural reform in China before the Communist revolution documents a desire for modernity rooted in Chinese rural traditions and institutions. Merkel-Hess found it interesting that American foundation money and the YMCA were involved in these early modernizing efforts.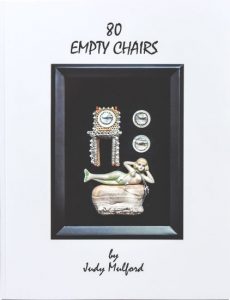 We also have two limited-edition, artist-designed books to highlight: Judy Mulford: 80 Chairs by Judy Mulford and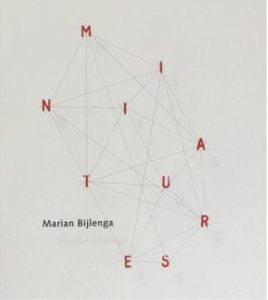 Marian Bijlenga: Miniatures, An autobiographical archive reflecting 30 years of work by Marian Bijlenga. In each case, the artist has created a reflective work — celebrating a full and accomplished career. The books are available at http://www.browngrotta.com/Pages/books.php.
As always, enjoy!